Description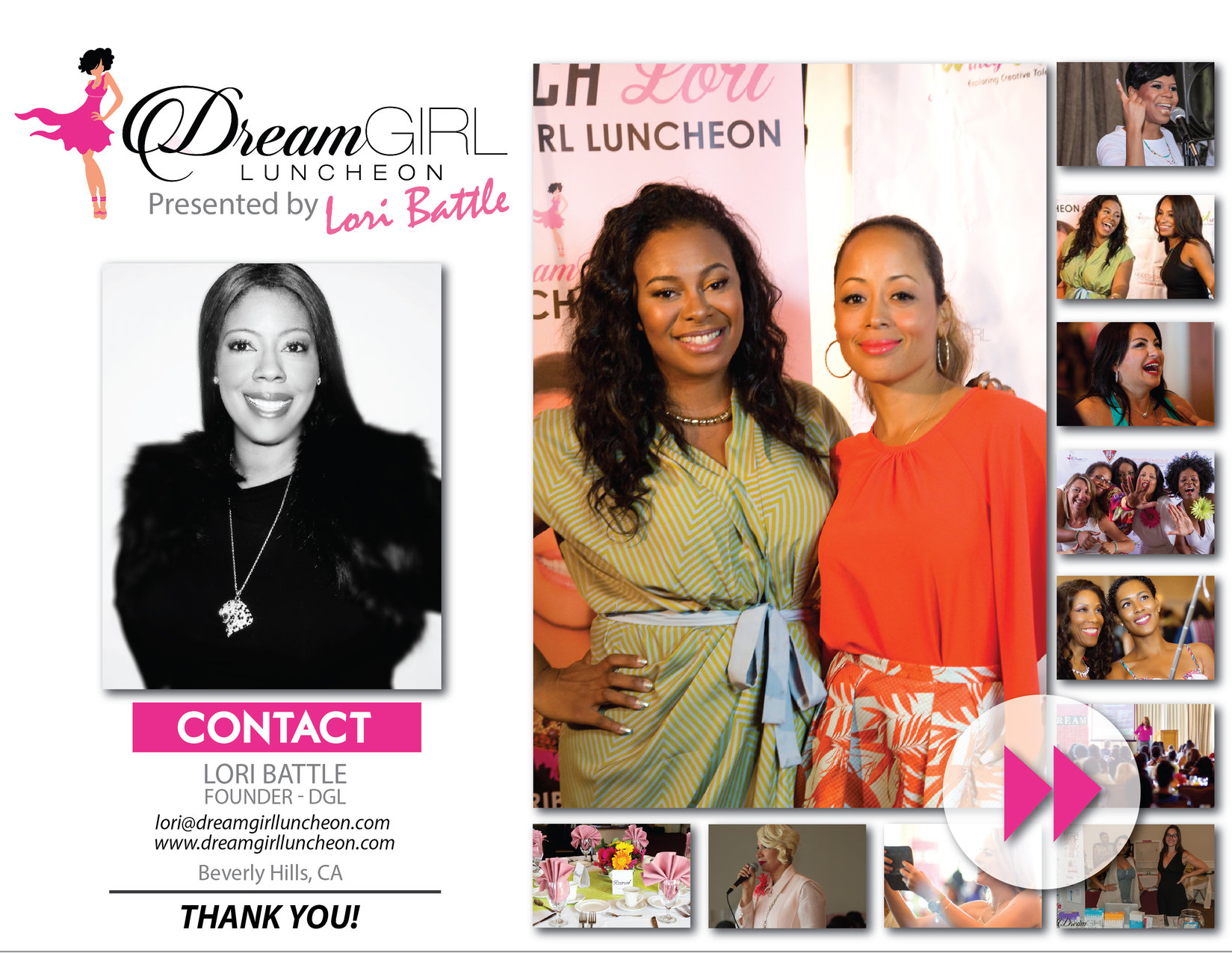 Hello Dreampreneurs!!!
It's that time of year again and I hope that you are ready to "MOVE The Dream Forward" with us at THE DREAM BIG EXPERIENCE WEEKEND featuring The 4th Annual Dream Girl Luncheon! We are planning another amazing event this year for all of you men & women who are seeking to make your Big Dreams a Big Reality! This year we have a new venue and we are expanding into a powerful three day weekend filled with inspiration, celebration, entertainment & more! Save the dates: Friday August 25, 2017 kicks off our Entrepreneurs Experience. Saturday August 26, 2017 is our Luncheon & Red Carpet Experience. Sunday August 27, 2017 is our Spa & Inspirational Experience. Join us for the entire weekend to get the complete experience or join us at The highly anticipated Dream Girl Luncheon! We are anticipating between a record breaking number of attendees this year and space is limited, so register early and tell all off your friends to register early too, to gurantee they will have a seat! Our red carpet reception will begin at 10am this year, so come picture ready, dressed in your best dream big attire, you just never know who you will meet! Our luncheon experience will begin promptly at 12:30PM and includes a high-profile keynote speaker, celebrity honorees, mistress of ceremony, opening speaker, business coach, red carpet host, live entertainment, over 30 vendors, limited sponsored give-aways, dream bags for all attendees, the dreampreneur of the year awards and so much more that will compel you to dream bigger!
---
This year we are adding The Entrepreneurs Experience on Friday night August 25th at 7PM, The Spa & Inspirational Experience on Sunday August 27th at 10AM, see ticket information for more details!
---
Stay tuned for more exciting announcements about this year's Dream Big Experience Weekend featuring The Dream Girl Luncheon. Plus, get ready as we soon reveal our line-up of speakers & performers for this year, including our amazing keynote speaker! Purchase your tickets today and don't forget to add the additional days full the full dream big experience! Vendor Space, Event Sponsorship and Gift Bag Program participation request should be emailed to: kenyahta@dreamgirlluncheon.com
Visit our website to get more information: www.dreambigexperience.com or www.dreamgirlluncheon.com
__________________________________________________________________________________________
The Dream Big Experience Weekend is a spectacular platform designed for men & women looking to connect and grow their dreams. So many individuals have been inspired to dream big and pursue their passion like never before after attending The Dream Girl Luncheon. We believe no dream is too big or too small for The Dream Girl Luncheon, so we encourage anyone who is looking to connect with a powerful & dynamic group of people who are moving their dreams forward to come out and be a part of this epic event! You are welcome to bring your fabulous friends, family member, and colleagues to this years event and we promise that you will come with your dreams and leave with endless Possibilities!
Love you to life,
Success Coach Lori