Description
A night for the ladies...and the men too.
Start 2016 Brand New and Energized with Jumo "Rubber Waist" Primo, Reigning Soca Monarch from Guyana, the highly energetic King Danskie, originally from Antigua, Kenne Blessin, International Crossover artist from Jamaica/Antigua and Guche Londan, Atlanta's Hottest Dancehall Artist, and more. Food included in ticket price.

Come out, support and have a great #mahddenergy time.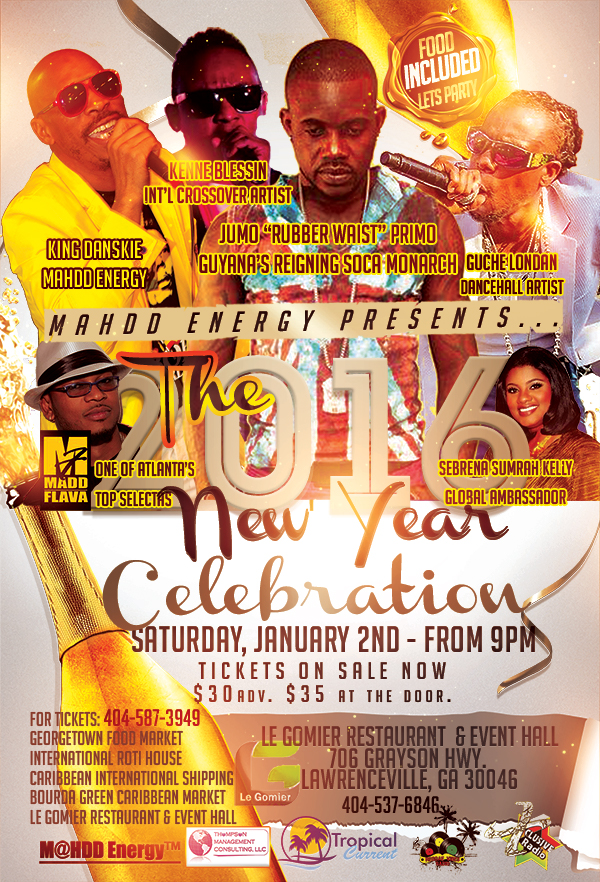 TICKET OUTLETS:
Caribbean International Shipping Services
Georgetown Food Market
International Roti House
Bourda Green Grocery Market
LeGomier Restaurant and Event Hall
Austin Thompson
ADDITIONAL TICKET HOLDERS:
Uldeen Lee - Antigua and Barbuda Association of Georgia
DJ Madd Flava (Kevin Joseph) - Black Essence for 2016 Carnival

Kennen Douglas (Madd Colors Crew)

FOR EVENT INFORMATION & SPONSORSHIP:
Austin Thompson