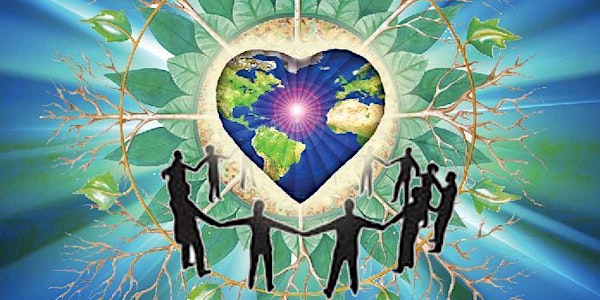 The 2015 LovEvolution Gathering - ReUnion of the Heart Tribe deep in the Blue Ridge Mountains.
When and where
Location
Pisgah National Forest 312 Camp Hope Rd Canton, NC 28716
Refund Policy
Contact the organizer to request a refund.
Description
Come join our heart tribe and connect with nature and the great spirit that runs through all to co-create an intimate and sacred three day weekend.
Together we create "Camp LovEvolution – a Training Camp for LovEvolutionaries". There we step into the world we know in our hearts is possible to sing, laugh, feast, dance, trance, cry, breathe, swim, stretch, frolic and love.
Over 35 Free Heart and Mind Opening Workshops & Events – including Tantra, Singing, Compassionate Communication, Sacred Relationship, Qi Gong, Sound Healing, Yoga, Shamanic Breath Work and Awakening, Keys to Empowerment, Journey into the One Heart, Ecstatic Dance, Song and Fire Circle, Musical Performances, Ceremony, Celebrations and much more.
View the full schedule of events, workshops, ceremonies and music.
There is a peaceful revolution spreading around the world that is rippling out from the hearts of millions to create a sea of change. It's a Revolution of Evolution through Love. It's the LovEvolution. Come create ripples of love.
Tickets – This Gathering is a decomodified sharing of what is sacred – our talents, skills, energy, wisdom and love. Therefore tickets are priced to cover costs and make this event affordable. Any amounts collected beyond our basic expenses will be donated to the local Bounty and Soul food bank to feed those in need. Those under 15 and over age 60 are admitted for free.
Note - To keep this Gathering intimate, we are limiting ticket sales to 200 people.
Invite your friends to join you and save them 10%.
Important - This is a drug and alcohol free event. We encourage you to be clear and fully present.
Location: Camp Hope (Camp LovEvolution) in the Pisgah National Forest is less than one hour from Asheville, North Carolina just off the Blue Ridge Parkway. Address: 312 Camp Hope Road in Canton, NC. The campground is well equipped with a large lodge, kitchen, covered pavilion/band stage and eight bunk house cabins.
What to bring: Bring your own bedding, pillows, yoga mats and towels for the bunk beds or a tent if camping outside. Camp LovEvolution is over 3,500 feet in elevation and will get cold at night. So bring sweaters and heavy blankets to wear and rain gear at night during ceremonies.
Two free healthy vegan communal meals will be served each day (Brunch and Dinner). If you enjoy dairy and or meat, or snacks feel free to bring them for yourself and or to share. Refrigeration will also be available in the main kitchen.
Also bring instruments to play at the dance and drumming circle, a sacred item for the heart altar and a heartfelt gift offering for the Sunday gift sharing circle.
Accommodations: There will be eight communal bunk house cabins available as well as areas for tents for those who want more privacy. Bring your own bedding, pillows and towels for the bunk beds or a tent if camping outside. Bathroom facilities, including showers are available. Be sure to also bring a flashlight and personal toiletries.
Safety – To truly open up to each other and share intimately – trust and safety are essential. We ask that all participants share in the responsibility of creating a safe container for all by respecting the boundaries and wishes of others and holding this expectation for others. Anyone not respecting this safe container will be asked to amend their behavior or leave the event.
Pet Policy – Dogs are allowed on property but must be on a leash at all times, as required by the property owners. Only certified "service dogs" are allowed in the buildings.
Volunteering Your Energy and Talent – This gathering is an opportunity for us to share our talents, love and gifts with our tribe. We invite all attendees to volunteer to help with food preparation and serving, greeting and parking, clean up and other activities to keep Camp LovEvolution running harmoniously. Please see the volunteer coordinator to find how you can help.
Please RSVP for the event on FaceBook.
To contact us email – MagicLoveBus@gmail . . .
For additional Questions about the event visit –