The 2014 Rise Awards

Friday, November 7, 2014 from 6:00 PM to 9:00 PM (EST)
Event Details

Y Pierre Productions presents The 2014 RISE Awards: a black tie, red carpet event that will honor and celebrate the accomplishments of advocates with Down syndrome (Ds).  RISE (Rising in Spirit of Expectations) is an event filled with live entertainment and special presentations to give recognition to three honorees and six award recipients.  
JOIN US on November 7, 2014:
Red Capret - 6:00 PM
Awards Event - 7:30 PM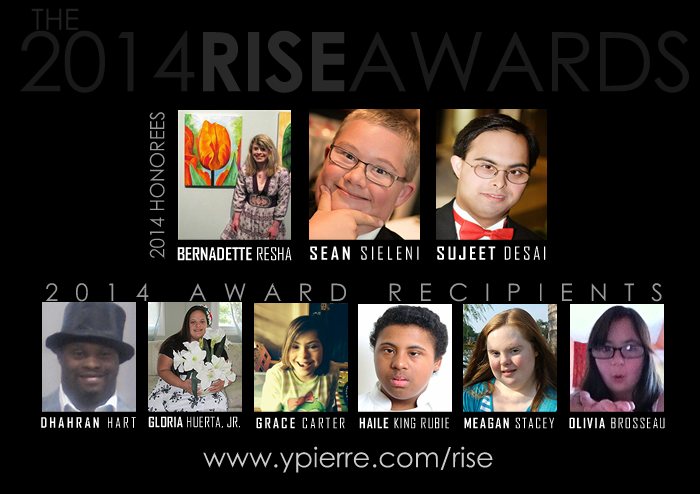 The mission for the RISE Awards is to inspire the audience by honoring the achievements of individuals with Down syndrome and celebrating the stories of the honorees for the evening.
Too often, we hear about limitations and things that persons with Ds are incapable of. Less than 40 years ago, it was a common practice to institutionalize individuals with Down syndrome and other disabilities. This practice restricted their rights to an education, therapies and other resources that were so desperately needed. Even today, over 90% of abortions are due to the detection of Down syndrome and over 50% of children put into the adoption system are children with disabilities.
Despite their challenges and the odds that they face, persons with Down syndrome are musicians, actors, painters, dancers, advocates, teaching assistants, college students, entrepreneurs and graduates.  These are the stories that are not often seen or heard.  RISE is a platform that will be utilized to tell these stories and further spread positive awareness.  

For more information about Down syndrome, visit ypierre.com/rise/down-syndrome or click here: Down syndrome Information.
Individuals and companies looking to become a sponsor of this memorable event, please visit ypierre.com/rise/sponsors/ or click here for consideration: RISE Award Sponsorship Opportunities.
Organizer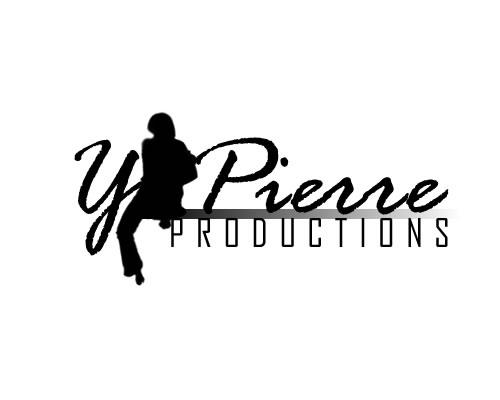 Y Pierre Productions is a for-profit, limited liability company launched in 2012.  Y Pierre Productions is run and operated by Yvonne Pierre.  For details about Y Pierre Productions and Yvonne Pierre, visit www.ypierre.com.