The 2013 Hack IP Challenge

Friday, February 22, 2013 at 5:30 PM

-

Sunday, February 24, 2013 at 4:00 PM (EST)
Event Details

HOSTED BY:
Harvard Law Entrepreneurship Project (HLEP) 
HLS Dean's Office
Harvard Innovation Lab (i-lab)
#HackIP2013 +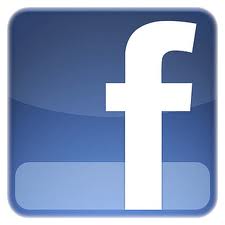 Event Page
---
// SHAPING THE FUTURE OF POLICY, EDUCATION, & TECHNOLOGY
The first Hack IP Challenge introduces students to a "live" intellectual property (IP) challenge facing Harvard University:
Thousands of users have already registered for edX/HarvardX, the free online education platform launched in 2012 in partnership with MIT.  Courses offered range from the popular Intro to Computer Science (CS50x) to Human Health and Global Environmental Change (PH278x), and more across the sciences and humanities. Users can access interactive coursework, videos, and learning tools for free. Enrollment is expected to climb steadily as new courses are developed.

Enter the Hack IP Challenge. With early indications of success, HarvardX leadership seeks to set precedent with the content use policy.  Hack IP tasks teams to research, develop, and pitch their vision for a content use policy framework that will help institutions better utilize the edX platform and promote the goal "to research how students learn and how technology can transform learning–both on-campus and worldwide."
IP Hackers will present their proposals to those who are shaping the rules under which Harvard and its partners in edX (and future online education efforts) provide education to millions of people. These decision-makers are looking for new ideas from student-participants, and may choose adopt some proposals or follow up with teams and individual students after the weekend.
---
//  LEARN, BUILD, THEN PITCH DECISION-MAKERS
Hack IP places attendees at the forefront of IP policy issues facing education, business, technology, and society at large.  How can new policies effectively support and drive innovation across the next generation of learning technologies?  Through hands-on application, attendees focus on the intellectual property policy for HarvardX/edX, a technology-based cross-university educational initiative, to produce real-world IP recommendations. 
This Hack IP is open to Harvard students across all disciplines who are interested or intent on pursuing careers involving IP-based issues, innovation, and invention. A limited number of tickets for currently enrolled Boston area college students are available. Over the weekend, attendees will:
1. Research actual policy and use cases in teams.
2. Join expert-led sessions.
3. Work alongside IP and industry practitioners to develop real IP frameworks and strategies that apply to issues in education and technology.
4. Present new IP models to campus decision-makers who are actively searching for solutions. 
Sunday afternoon's Final Panel is open to the public.
In-the-field practitioners and experts will be on-site providing coaching, panel feedback, and keynote insights. Space is limited to ensure attendees spend time connecting with local leaders across the extended campus community. The experience is co-designed and facilitated by Stephen Douglass, the Chief Impact Officer at Scramble Systems.
---
// FEATURED GUESTS*
Prof. Larry

Lessig

: Director of the Edmond J. Safra Center for Ethics at Harvard University and the Roy L. Furman Professor of Law at Harvard Law School. Founding board member of Creative Commons. 
Dean Martha Minow: Jeremiah Smith, Jr. Professor of Law & Dean of Harvard Law School. 
Prof. Jonathan Zittrain: Professor of Internet law at Harvard Law School and the Harvard Kennedy School, professor of computer science at the Harvard School of Engineering and Applied Sciences, and a faculty co-director of Harvard's Berkman Center for Internet & Society.
Jonathan Hulbert: Intellectual property, domestic and international technology licensing, commercial law, corporate law, sponsored research, business ventures.
 
Mark Chang: Director of Product, edX Associate Professor, Olin College Advisor, Boston Startup School Creative Technologist, Boston Globe Lab.
Kyle Courtney:

 Manager of Faculty Research and Scholarship & Harvard X Copyright; Founder the first Harvard Copyright Working Group

Aaron O'Hearn: Co-Founder and Director of Boston StartUp School (Joining Hack IP for Saturday's Lunch Panel).  
 

Arial Diaz

: Co-Founder and CEO of Boundless Learning (Joining Hack IP for Saturday's Lunch Panel).
 
 
---
// AGENDA
FRI - FEB. 22

5:30 PM // Arrive, Dinner, & Kick-off
7:00 PM // Expert Keynotes
8:00 PM // IP Workshop & Match Teams
9:30 PM-CLOSE // Policy Challenge & Deliverable #1

 

SAT - FEB. 23


9:00 AM //  Breakfast & Team Updates
9:30 // Coaching Session #1
11:00 AM // Hacking
12:00 PM // Lunch Panel
1:30 PM // Hacking
5:00 PM // Coaching Session #2
7:00 PM // Dinner & Deliverable #2
8:00 PM - CLOSE // Hacking

 

SUN - FEB. 24

9:00 AM // Breakfast & Presentation Prep
11:00 AM // FINAL SUBMISSION
12:00 PM // Lunch
1:00 PM // Final Panel Presentation
3:30 PM // Closing Remarks & Next Steps

 
 

 *Schedule is subject to change.
---
// REGISTRATION & DISCOUNTS 
Tickets grant access to the entire weekend of programming and include all meals and snacks. Check with the following student club leaders to receive an exclusive discount code:
A-132 Course [Ed Entrepreneurship]
BRIDGE at Harvard Graduate School of Education
HackHarvard 
Harvard Law Entrepreneurship Project (HLEP)
i-Lab Innovation Council 
iLab NYC Trip 
Social Enterprise Club at Harvard Kennedy School
StartUp Scramble alumni
Add your student club or organization to the discount code list. Have a member of the leadership team contact Daniel Doktori (ddoktori@jd13.law.harvard.edu) directly.
---
// VENUE
Harvard innovation lab (Batten Hall, 125 Western Ave, Allston, MA 02163) 
---
// QUESTIONS?
Email Daniel Doktori (ddoktori [AT] jd13.law.harvard.edu) and/or Stephen Douglass (scramble [AT] scramblesystems.com). 
---
// LOGISTICS & SHUTTLES
Attendee registrations are checked at the door this year. Please bring a printed or smartphone copy of your EventBrite registration and school student ID.  Attendance will be limited to registered guests and tickets will not be available at the door.
Students are responsible for coordinating their own travel. Parking information will be sent to registered attendees.
(For Harvard students) Harvard Shuttles have a stop directly across from the i-lab, and you can track the shuttles online here: http://harvard.transloc.com/ If you are driving, please park in the i-lab's lot (entrance on Western Avenue, directions and payment information are here: http://i-lab.harvard.edu/parking).
Attendee List
Sort by:

Date

|

First Name

|

Last Name
When & Where

Harvard Innovation Lab
125 Western Ave
Boston, MA 02163


Friday, February 22, 2013 at 5:30 PM

-

Sunday, February 24, 2013 at 4:00 PM (EST)
Add to my calendar
Organizer
The Harvard Innovation Labs consist of a vibrant, cross-disciplinary ecosystem for the Harvard community to explore innovation and entrepreneurship while building deeper connections. It is an excellent example of the One Harvard vision and a leading catalyst for the Allston Science and Enterprise District. The Innovation Labs fosters unprecedented collaboration among Harvard students, faculty, entrepreneurs, and members of the Allston and Greater Boston communities.

The Harvard i-lab is the central component of the Harvard Innovation Labs. It is an educational collaborative for all current Harvard students from any Harvard school to explore innovation and entrepreneurship at any stage. It provides open co-working space, a vibrant community of peer and mentor support, experiential programming, and a 12-week Venture Incubation Program, helping student teams take their ideas further, faster.
The Launch Lab is a critical extension of the growing Harvard Innovation Labs. It provides eligible Harvard alumni leading high-potential early-stage startups with a curated community including collaborative co-working space, business building programming, and access to i-lab advisors and mentors. It fosters continued connection between alumni, current students, and the Harvard community as a whole.
The Pagliuca Harvard Life Lab is a curated community, providing eligible Harvard alumni, faculty and students leading high-potential early-stage life sciences startups with a fully equipped wet lab, collaborative co-working space, business building programming, and access to the entire Harvard Innovation Labs ecosystem.