THE 2013 3rd ANNUAL ATLANTA UNDERGROUND MUSIC AWARDS

Wednesday, September 18, 2013 at 5:00 PM

-

Sunday, September 22, 2013 at 11:00 PM (EDT)
Who's Going

Loading your connections...
3 of your friends are going.
Share it to get more people on board!
Share

Sara Haughty
San Francisco, California

Luke Picard
London, United Kingdom

Rick Vespucio
Florence, Italy
Event Details
THE 2013
3rd ANNUAL
ATLANTA UNDERGROUND
MUSIC AWARDS
SEPT 22, 2013

 1310 WHITE STREET SW
ATLANTA, GA 30310
2013 A.U.M.A FAQ's
If you have general questions about the Atlanta Underground Music Awards (A.U.M.A), find answers below.  Information is provided regarding the nomination and show processes, sponsorships, volunteering and how you can get involved with the Awards Show.
FACTS ABOUT THE A.U.M.A 
The Atlanta Underground Music Awards (A.U.M.A) is a Not for Profit 501 (c) 3

Organization

, and mostly rely on support and donations from sponsors the serving community. 100% of all contributions are spent on things like our service project, scholarship, programs, awards, webite, promotions and venue, etc.
The A.U.M.A is run and operated by 100% Volunteers who work in the Music Industry. They have given their free time to help plan and promote the A.U.M.A.
The A.U.M.A caters to the unsigned overlooked.
The A.U.M.A is not affiliated with any other corporation or government entity. The A.U.M.A is a network of people trying to promote change in the Georgia Music scene.
The A.U.M.A was created by Founder & CEO Katrina K-Rock Moore who currently oversees every portion of the show to ensure its survival.
This year A.U.M.A partners is TBA
The 2013 A.U.M.A will be recorded and Broadcast Live By TBA, check your local cable channel for time and date.
(The video below was fron the 2012 A.U.M.A)
AWARDS SHOW & PERFORMANCES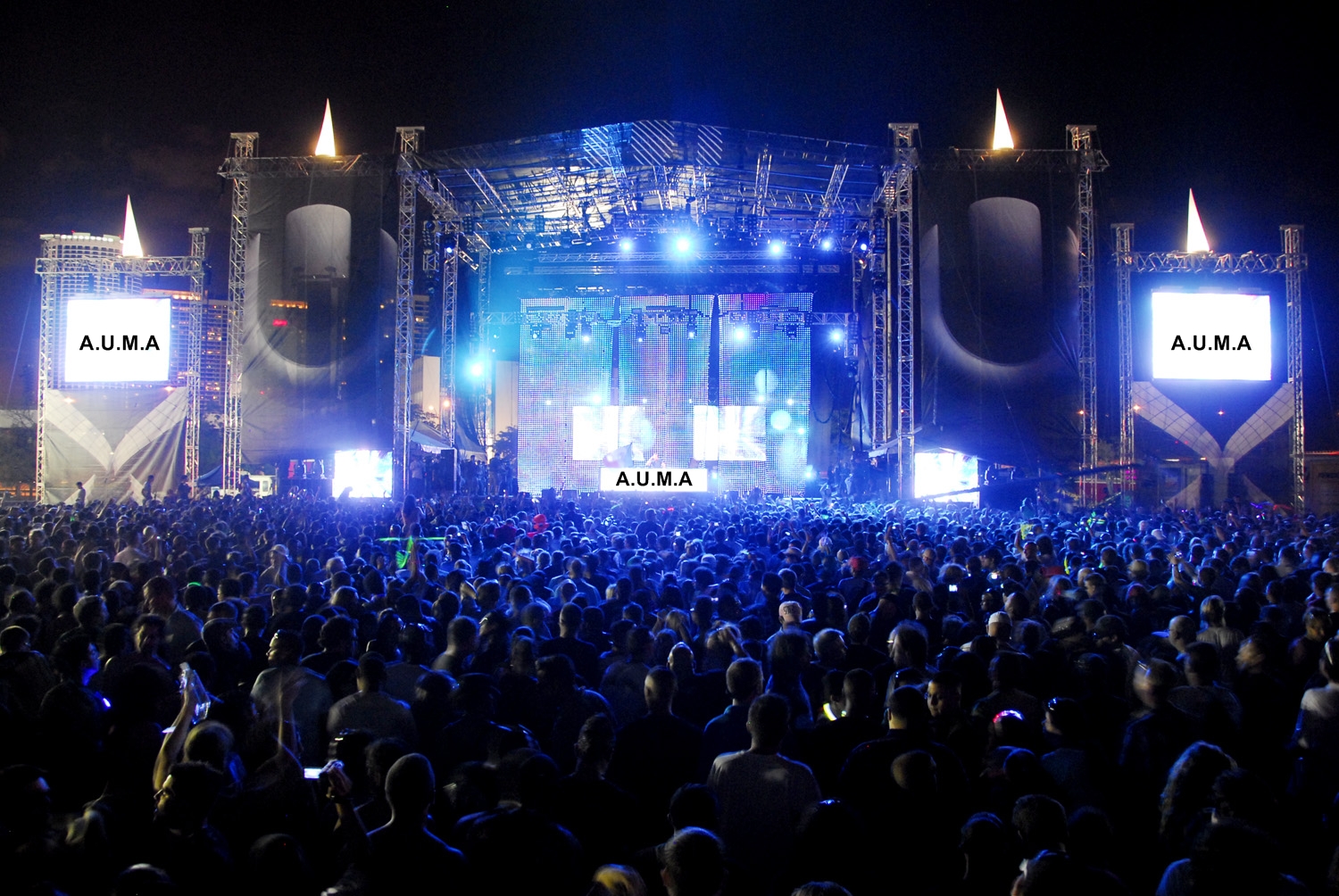 Q: What is the A.U.M.A?
A: The Atlanta Underground Music Awards is a live Red Carpet Awards Show honoring independent unsigned artist from a wild range of genres. The event feature live performance and celebrity appearances.
 Q: Who is the A.U.M.A for?
A: The A.U.M.A is for unsigned and / or independent music artist and fans of independent Music.
Q: When is it taking place?
A: The A.U.M.A is an annual event. The 3rd annual show will take place on Sunday, July 14th 2013
Q: Where is it being held?
A: TBA.  
Q: Who is hosting the 2013 A.U.M.A?
A: We have requests to host from several talented candidates.  The staff is currently reviewing each applicant to determine which host(s) best represent the indie market and would provide the most enjoyable experience for the 2013 program.
Q: How can I perform or present an award at the A.U.M.A?
A: Performers and presenters are finalized as soon as possible for the award show, within the allowed time-lines. Prior award show winners are given first consideration, for their accomplishments the prior year. Artists that performed for the prior year award show cannot perform a second time in a row, as we try to give all members a chance to perform for the award show. Current members will receive first right or refusal for the award show performances before other entertainers are considered or contacted. If you are interested in performing or presenting an award you can contacting us the A.U.M.A or by calling (678) 667-AUMA.
Q: Can I perform at the Awards Show?
A: We would love to have you and every artist perform on stage however its impossible. There are over 2000 artists in Georgia. The most obvious reason is the conflict of interest. On occasion we will personally invite Artist to perform at the event but they are not allowed to be on the ballot. It's usually by invitation only. We will also host an Audition event before the show to find acts to perform.

Q: Will I be allowed to hand out my CD's or flyers at the Awards show?
A: Yes, you will be allowed to hand out your products. If you would like to give the sponsors located in the VIP section there will be a drop off location and fee where you can leave them and we will make sure it gets in our bags on your behalf.

Q: Will I be designated a certain chair in the VIP Section?
A: NO, it is first come first served seating in that area. Think of it like a Movie Theatre, We only give out x amount of VIP Passes per capacity in that section but no designated seating.

Q: Will the Awards show be Handicap Accessible?
A: Yes, this year we have designated Handicap Accessible areas in the VIP Section as well as the General Admission area that is easily accessible as well as providing you with a great vantage point of the show away from major traffic.

Q: Will there be alcohol available at the awards show?
A: Yes, but you will have to purchase your own and follow all the state guidelines such as providing Identification. You will be held responsible for your actions while you drink and will be punished by the full extent of the law if found contributing to minors. We have Zero Tolerance for this. Local Law Enforcement will be on location as well as Security.

Q: Will we be allowed to take Camcorders or Cameras in the Venue?
A: YES, camcorders and cameras are allowed. You will not be allowed behind the stage for filming or photographing unless you carry an official Press Pass for 2013. 
Q: How is this different from other awards? 
A: The A.U.M.A is the only event of its kind celebrating truly independent music.  The A.U.M.A will also be broadcast Live via the TBA for the world to see.  There low submission fee!
Q: We have Performance Packages?
A: Live Bands, Solo Artists, Theatre productions and other forms of live stage performance. There (4) different performance packages available for this event from as little as $350 to $1500 Individual or group opportunities can be tailored to suit you in order to maximize your involvement. Please contacting us 
Q: How do I make hotel arrangements?
A: There a link on the official website.
HOW TO NOMINATE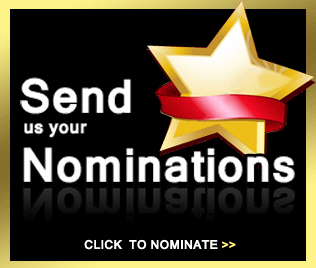 There will be a maximum of 10 Nominees in each of the following Categories. The final nominee list will be based on the number of Nominee ballots received by March, 2013. Please submit your nomination by emailing your nominations to contacting us  or on our website.
Q: When do the nomination process start?
A: Nominations open January 1, 2013.
Q: What is the deadline to nominate someone for an award?
A: Individual Nominations deadline are  March, 2013.
Q: Do nominees receive anything, even if they don't win a A.U.M.A?
A: Yes. All nominees receive certificates.
Who selects the nominees and chooses the winners? 
A: For the 2013 A.U.M.A, nominees for both the Live and Online categories will be selected by a panel of noted music industry professionals and the winners will chosen by the fans. 
Q: How are the Legend Awards, People Choice Award and Lifetime Achievement Awards Recipients determined?
A: The organization request nominations to be sent to the A.U.M.A with a resume and/or biography on the person being nominated by the noted entry date; once the nominations are received, the board of directors and panel members will review the nominations. The recipients are determined by a board of director majority vote all with the premise of what this individual has done for the Georgia Entertainment industry for that prior year. As these Awards are held in high regard, the consideration processes is with careful consideration and takes time for the board members and board of directors to determine. Full descriptions of these awards and the criteria are provided in the Award Show Entry Packet.
Q: How is Panel determined?
A: The director will select a minimum of 7 panel members to judge the award show entries. The panels are determined by education and/or experience in their fields.  
ELIGIBILITY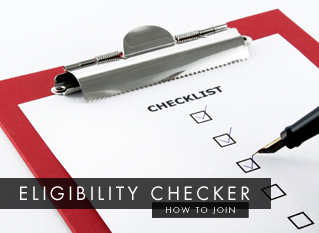 Q: How to be eligible, for nominees must have?
A: Be Georgia resident for at least one year, Attained a longevity time frame of 3 years or more, been musically active between 2011 and 2013
The winners of the A.U.M.A are determined via online voting by the general public. The public will be able to vote for the nominees of each category va online voting of the A.U.M.A Official site at www.atlantaumma.com. The voting process ends on June 2013. The nominee who receives the most online vote will win that category he/ she is competing in. The vote will be tabulated and the winners will be announce and presented an official A.U.M.A Trophy.
Q: Why do we get Voted Online?
A: The only way to get votes online is by having you promote yourself on a massive level. This takes tons of time and resources to accomplish but eventually in the end it teaches you how to promote yourself and strengthens your fan base at the same time.

Q: How can I get people to vote for me?
A: Be creative. Last year the artists used several different types of promotions to get the most amounts of votes possible. It was called the "VOTE FOR ME CAMPAIGN". Some of these ideas included messages and comments via Text, Myspace, Facebook, Twitter, email as well as Flyers, Business Cards, and recorded youtube videos. Everybody got creative and this is how we expect you will learn to promote yourself. 

Q: Is it really fair for an artist to get placed amongst more popular artists on the ballot?
A: YES. It is 100% fair. You cannot expect to win an award unless you're willing to put in the work to get there. Those artists who have a larger following obviously have dedicated a large amount of time into promoting and making music therefore it is assumed that they will receive a higher amount of votes form their supporter's verses the amount of votes an artist who does not promote their music will get. However this is not always true! It's been proven that unknown artists have gained enough recognition during the Online Voting period that they have actually earned more votes than certain well known artists.

 
TIME & SCHEDULE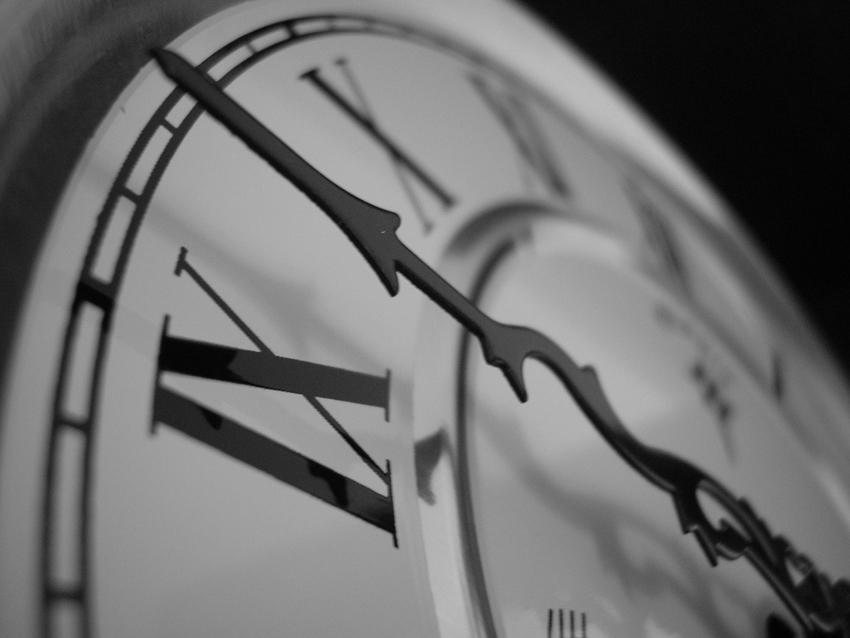 Q: I need to arrive at the Awards?
A:  Doors open at 5:30p.m. Doors will close promptly at 6:30 p.m. at which time all guests must be in their seats. The live telecast begins at 7 p.m.  

Q: What if I arrive late?
A: Please allow ample time for parking due to construction and busy parking lots. Because this is a live television event, empty seats that appear on camera will be filled with seat fillers. Late arrivals will be held until a commercial break.

Q: How long is the A.U.M.A event?
A: The Atlanta Underground Music Awards program is expected to be an 41/2 hour event.
ARTIST GUESTS & FAMILY

Q: What if I have family and friends I wish to invite to the VIP section where the entire artist will be seated?
A: We have a section with over 100 seats in the VIP section which should be enough to fit a large portion of family & friends including the artists. The Tickets & VIP Passes will go on sale at the same time and will be available for purchase to the public as well as online. First Come First Served! They will sell out.

Q: How will I know if there will be enough room for my group in the VIP Section?
A: If you look at the very top of our website you will see a link named seating & Info. There you will see the Capacity for the venue in question. The VIP section is 150 capacities

Q: What if my Label wants to sit at the Platinum VIP Section?
A: The Platinum VIP Section is for sponsors and special guests only. Your Label can purchase a $500.00 package and become an official sponsor.
TICKETS & VIP SECTION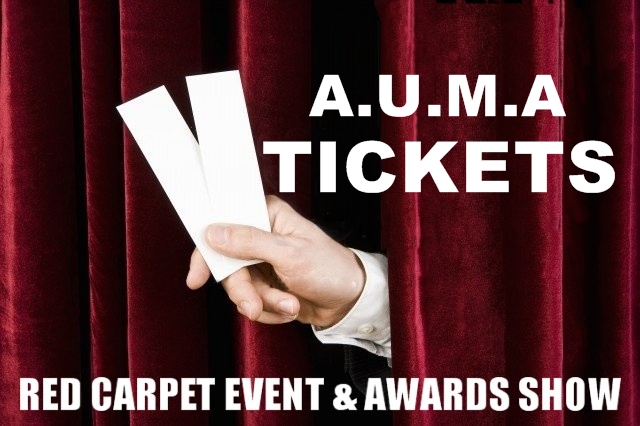 Q: Who can attend? 
A: Anyone can attend the A.U.M.A 18 and under need to be accomplish by adult.
Q: How much are the tickets for the 2013 A.U.M.A?
General Admission $35, Early Bird tickets $25, VIP Tickets: $50
Q: What type of comp tickets do the nominees receive?
A: Each A.U.M.A nominee will receive one ticket and one general admission complimentary tickets for their guest. If you lose it you will have to purchase a new one. No Exceptions.
Q: Do you have group discount rates?
A: We offer group discounts for attendees with 10 or more in their group.
Q: When will I receive my VIP Pass?
A: After we receive your profile sheet and we process you, we will place you on file. One month prior to the A.U.M.A we will mail you the VIP Pass along with the show information etc. It will be certified mail so we will know you received it so make sure to leave us your updated mailing address.
PLEASE NOTE:
Tickets cannot be replaced if lost or stolen.
RED CARPET EVENT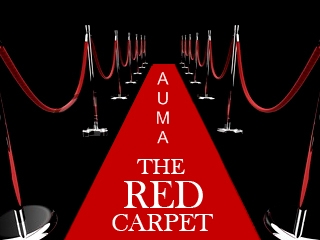 Q: What is the Dress Code for the 2013 A.U.MA?
A: We encourage all audience members to dress as if you are going to a concert or a night strolling Broadway. The best colors for TV are solid, medium and dark colors. We encourage all audience members not to wear big print or white, as these don't look good through the camera lens.
Q: How can I brand my company with the A.U.M.A on the Red Carpet?
A: You can your have your logo on our Step Repeat Banner, there's 3 ways you can do this! By sponsorship, investing or buying a placement, email us now and reserve your spot contacting us.
Q: What Time is Red Carpet?
A: The Red Carpet is tentatively scheduled for 5:00PM day of event.
Q: How can I attend the Red Carpet?
A: The red carpet is only indoor, if its rain and not available for view.

Q: Will we be interviewed at the Red Carpet?
A: YES, The production team will be filming and interviewing the artists as they come in the venue. We do not guarantee it nor do we guarantee you will be on any of the final Videos. The footage we get of the show is at our discretion.

Q: Where will the Red Carpet event be located?
A: The Red Carpet Event will be located indoors not outside due to the unpredictable weather. It will be in the same venue the Awards Show will be located.

Q: How many people can walk with me at the Red Carpet?
A: As many as you like however they must be VIP Pass holders. All non VIP Pass Holders will be sent to the General Admission section. VIP Passes will be available for sale for $50.00 while they last.

Q: When can I get any of my personal footage taken by your production team?
A: We will post all photos on this website as they are made available to us. You can copy them for your personal use from here. 
.
SPONSORSHIPS & INVESTMENT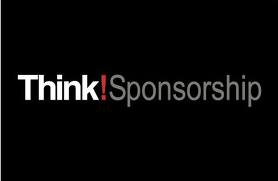 There are three (8) different sponsorship packages and title Sponsor that are currently available for this event, from as little as $250 to 10,000. Individual or combination of opportunities can be tailored to suit you in order to maximize your involvement as a sponsor.  Please contact contacting us  
Q: What are the benefits for partners and sponsors?
A: As a sponsor, investors or strategic partner, your company or foundation will be exposed to industry VIPs and celebrities, while your brand will reach a coveted consumer demographic. Additionally, the A.U.M.A will be broadcast online via USTREAM, which will expose your brand to potentially millions of viewers worldwide. For more information, please contact our Sponsor Team at: contacting us  
Q: How do I become a sponsor?
A: If you are interested in becoming a sponsor, please contact Katrina Moore A.U.M.A President by contacting us  for more information. The A.U.M.A is always looking for sponsorship or donation dollars, as this is what makes our organization operational.
Q: How can my company/brand be a part of the A.U.M.A? 
A: Industry and company entities can participate via sponsorship and/or strategic partnership. We welcome all interested parties to contact our sponsorship team directly at: contacting us  
VOLUNTEER & INTERN OPPORTUNITY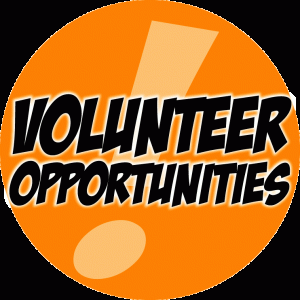 Q: How can I participate?
A: Planning for the 2013 A.U.M.A is already underway. Submissions are currently being accepted.  Special note: Those who submitted music for consideration for the 2013 Awards Show will automatically be considered for the 2013 Show.  There will be no need to submit your music a second time - unless you wish to revise and update your submission. 
Q: How can I help with the award show or events the A.U.M.A is having?
A: The A.U.M.A is always looking for assistance for all our events as well as for the award show. You can either call the office at 678.667.AUMA or by contacting us.
Q: How can I participate in the 2013 Awards? 
A: Follow us on Twitter and like us on Facebook, where we will be chatting, tweeting and sharing all of our extensive coverage. See you there! 
VENDORS & EXHIBITORS
Q: Will their be Vendors & Exhibitors opportunity,
A: Yes! Please email contacting us or call us for package.
If you cannot find an answer for your question on our Q&A section feel free to contacting us. We will reply with an answer.
Georgia Record Pool presents the 2012 Atlanta Underground Music Awards Mixtap title Radio Ready Vol 2 Hosted By Dj Cassius Cain (click on picture for music link)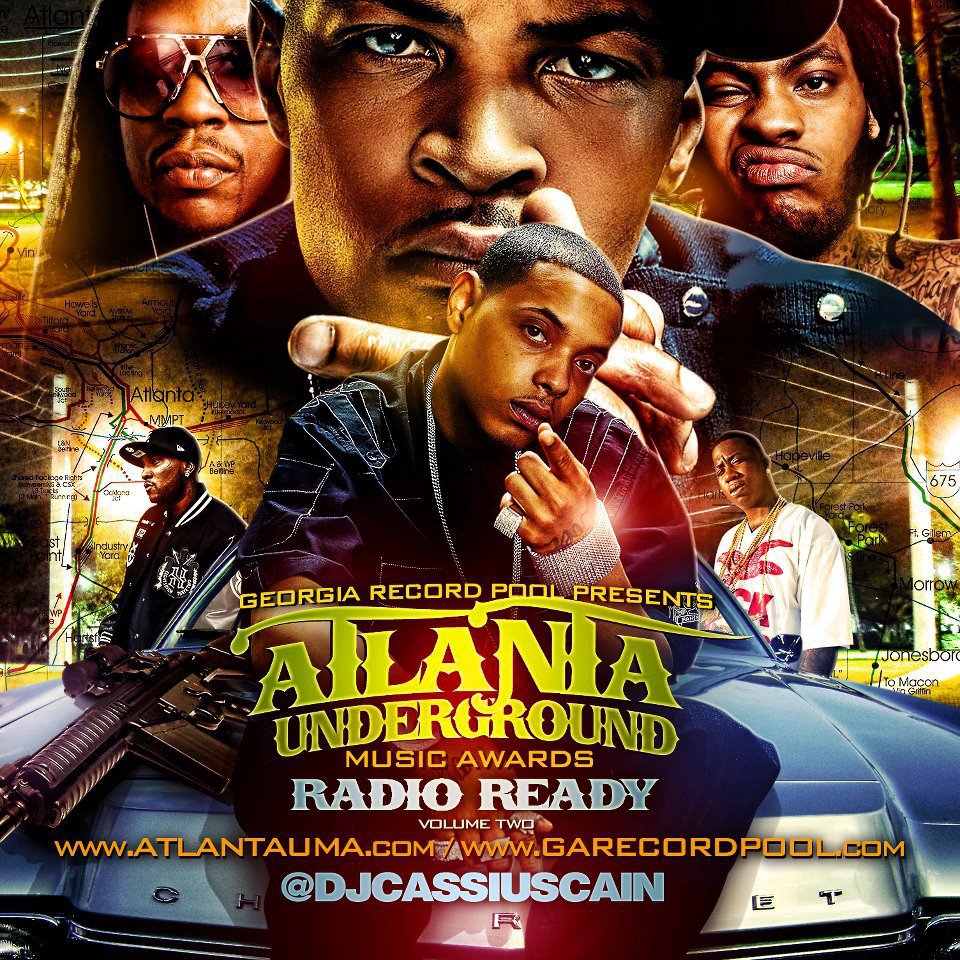 SHOULD YOU HAVE ANY QUESTION OR CONCERNS, PLEASE DO NOT HESITATE TO CONTACT US AT 678.835.7625 WE LOOK FORWARD IN WORKING WITH YOU. THANK YOU IN ADVANCE FOR YOU SUPPORT!!!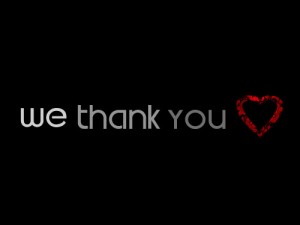 When & Where

S.P.A.C.E
1310 White Street Southwest
Atlanta, GA 30310


Wednesday, September 18, 2013 at 5:00 PM

-

Sunday, September 22, 2013 at 11:00 PM (EDT)
Add to my calendar
Organizer
A.U.M.A Executive Team
The Atlanta Underground Music Awards promises to be the most spectacular event of the year!  We want to offer you the opportunity to get involved and be a part of one of the largest live music shows held in Atlanta, GA. There are many enjoyable and mutually beneficial ways to partner with A.U.M.A.
Here are just a few:
1) Volunteer.  This is a rewarding way to be involved with a large music industry event.  Besides the benefit of knowing you're supporting those indie artists that work hard all year perfecting their craft, there is also the opportunity to get an inside view of the planning and execution of a major concert event. 
2) Become a sponsor. There are great sponsorship packages available that will give your business high exposure to a huge market group.  
3) Enlist as a panelist.  We are seeking industry professionals to act as consultants, judges, etc.  Use your expertise and experience to assist and give valuable advice to Artists. 
4) Register as a vendor.  The A.U.M.A. is the perfect venue in which to offer your newest and latest products and services.
We welcome all Artists, both signed and unsigned! The entire weekend is structured to give indie artists exposure and the chance to receive and exchange a wealth of knowledge with others Industry. 
THE 2013 3rd ANNUAL ATLANTA UNDERGROUND MUSIC AWARDS