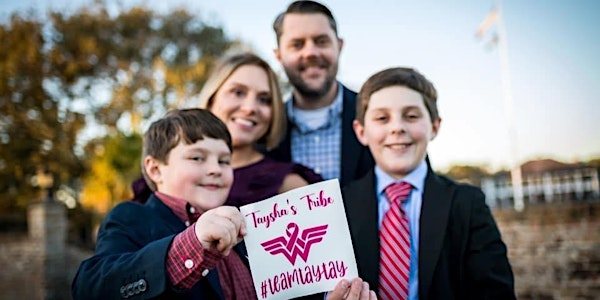 The 1st Annual Fight Like a Warrior Gala/Tay's NED Celebration
Location
The Rooftop on Basin
501 Basin Street
New Orleans, LA 70112
A Celebration with Purpose: is being held to help support The Gibbs family during Taysha's Stage IV Cancer Journey & raise awareness of MBC!
About this event
Taysha Gibbs was diagnosed with Invasive Micropapillary Ductal Carcinoma on New Year's Eve 2020. She then found she had Metastatic Breast Cancer (MBC)/Stage IV due to her cancer metastasizing to her rib. The past year and half of her life has been filled with tests, scans, chemotherapy, radiation, surgeries, hospital stays, tri-weekly immunotherapy and so much more.
Thankfully on February 28, after only a year of treatments, MD Anderson gave her the news that she had No Evidence of Disease (NED). However, she will have to continue with treatments the rest of her life, every three weeks. She will tell you, she is ok with that as long as she can see Aidan and Alec grow up! This gala will not only be to help her family but to celebrate another milestone of her cancer journey!
Taysha has been blessed with an amazing medical team at Ochsner but also travels frequently to MD Anderson in Houston to ensure she is receiving the best possible care. There are many future expenses this family will continue to take on and we would like to help soften their burden. Let's pull together and support the Gibbs' Family, while also raising awareness of Metastatic Breast Cancer Disease.
We will donate 10% of proceeds after expenses to METAvivor. A Non-Profit 501 (c) (3) Organization, METAvivor to help spread awareness for Metastatic Breast Cancer.* METAvivor is dedicated to the specific fight of women and men living with stage 4 metastatic breast cancer. https://www.metavivor.org/.
Event Details:
• Hors d' oeuvres + Food Stations
• Open Bar
• DJ- DJ Mafia
• Silent Auction
• Signed Prints will be available for purchase from Local Artist Becky Fos! https://beckyfos.com
• Dress Code: Semi Formal/ Cocktail Attire
Event Tickets:
• Early Bird Ticket Prices: $100 per person (plus tax and service fee) if tickets purchased by 8/1/22. Tickets will still be available after that date for $125 per person. Last day to buy tickets: 8/12/22.
Accommodations:
• On-site hotel accommodations available at The Brakeman Hotel . For reservations visit: www.brakemanhotel.com or there are many options in the area.
Can't make it to the event but still interested in supporting? You can donate here or send via Venmo, Paypal or Zelle.
Also, if your business would like to become a sponsor or help with items for the silent auction, please contact Lydia Casler at Lydia.casler@gmail.com or Stephanie Wilkerson at steffymd82@yahoo.com, if you have any questions. Thank you all so much!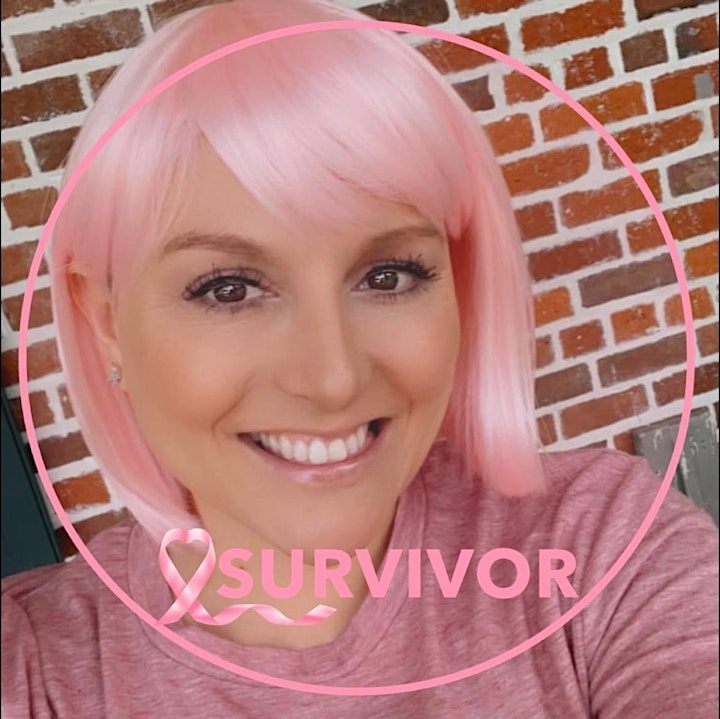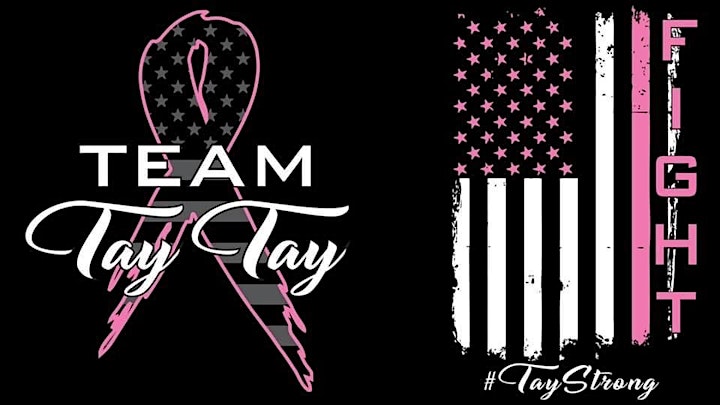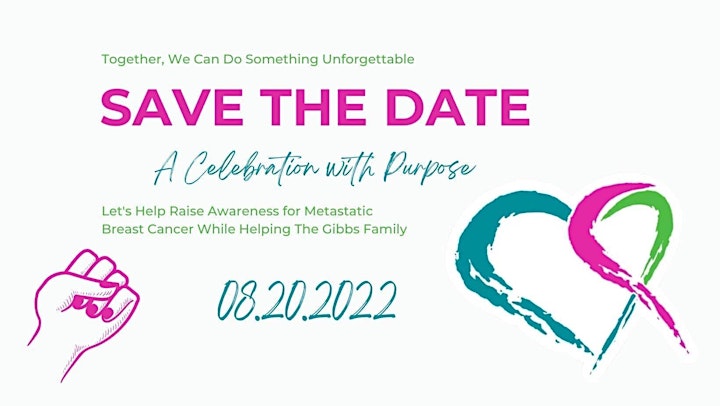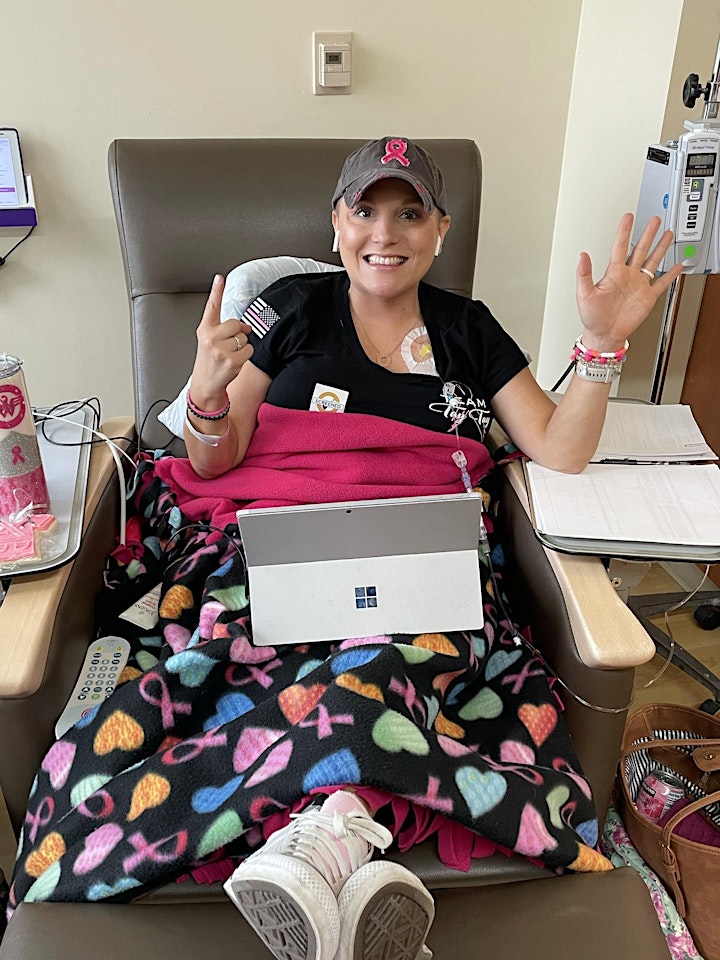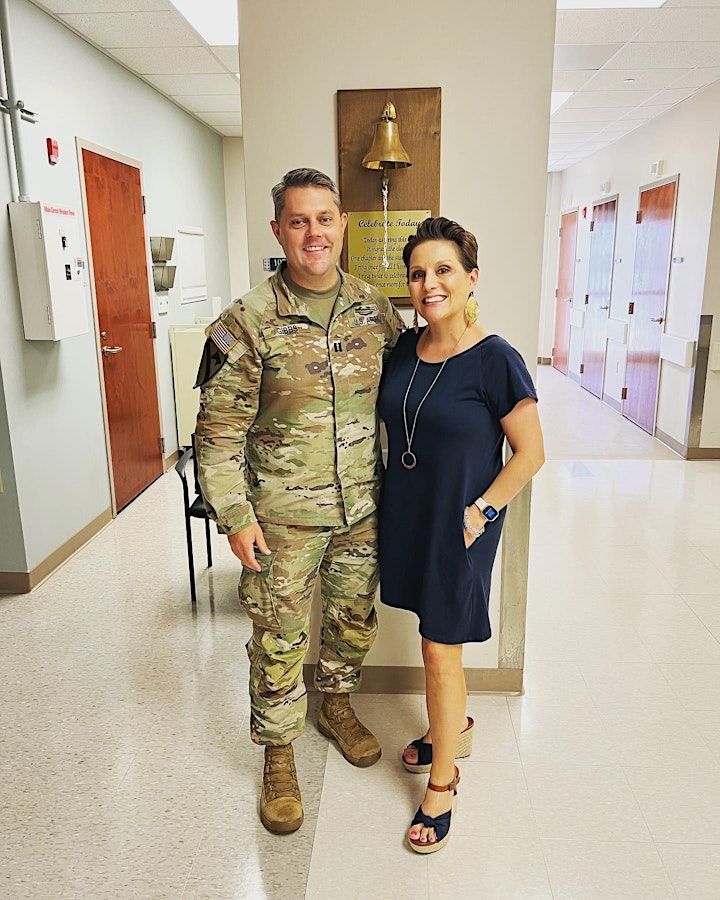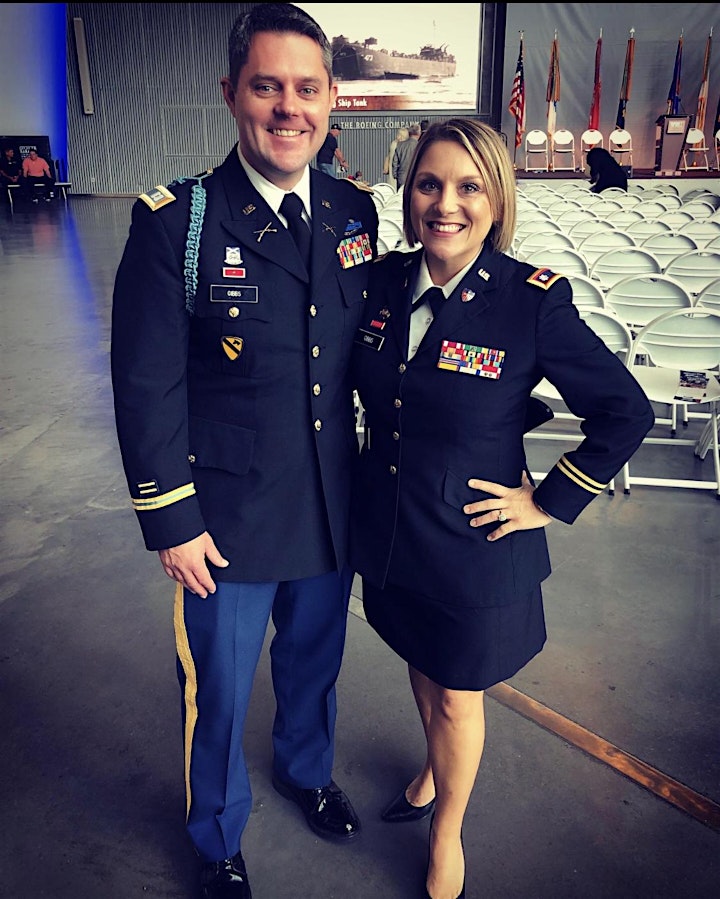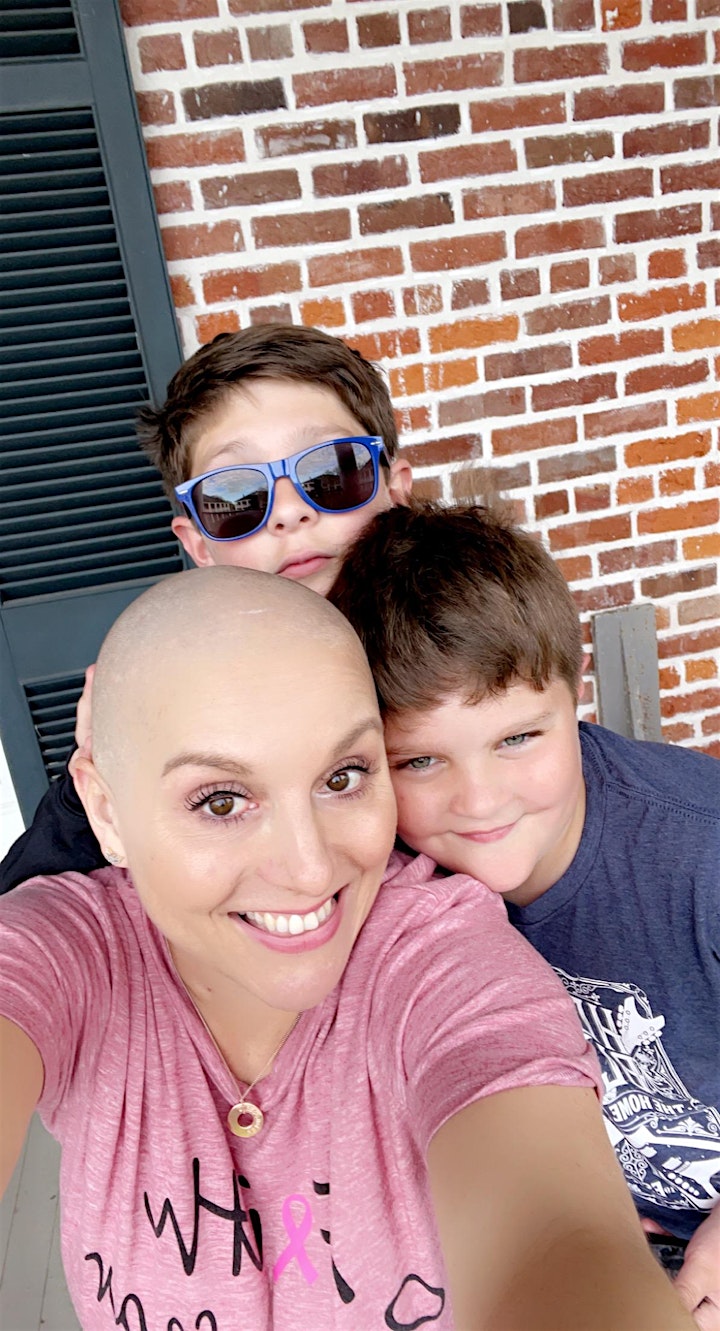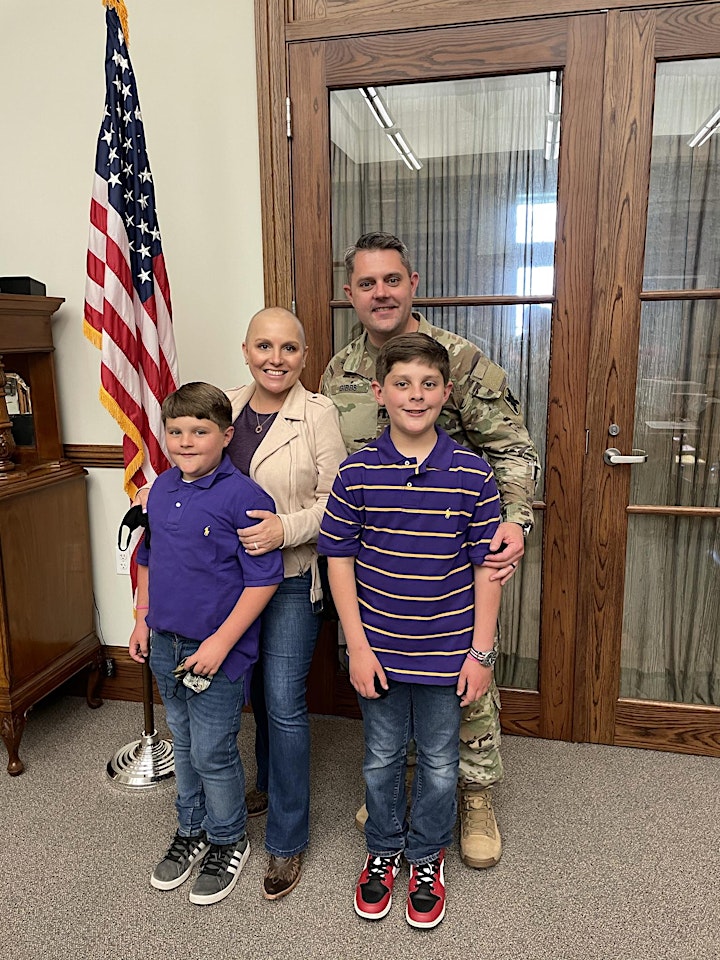 My Cancer Story (As of 26 July 2022)
I was diagnosed with Breast Cancer NYE 2020 after my very first mammogram. The radiologist knew just from my first scan that I had cancer. The tumor was very large and had spread to my lymph nodes. I had just turned 41. There was also a really small mass detected on my 8th rib, which in January 2021, the biopsy confirmed it was cancer.
This past year, I have had a hysterectomy/oophorectomy, chemotherapy, bi-lateral mastectomy/tissue expanders, and much more.
As many of you know, they usually don't recommend stage IV breast cancer patients to have a mastectomy. But I explained I had always wanted a reduction and that I understood it would not help add years to my life…. But what it would do, is provide me quality of life! Thankfully I did, because they found very small cancer cells still lingering around (so small they do not show on a PET). I just finished 21 rounds of radiation to my breast/lymph nodes and a boost to my rib. I am finally heAling and starting to get my energy back! ❤️
And through it all, God has had me and I keep fighting through! Now, It hasn't been all sunshine and rainbows of course, but I try my best to find the silver lining.
Being diagnosed with Stage IV Breast Cancer or MBC (Metastatic Breast Cancer), brought a lot of things in perspective and made me reevaluate my goals and aspirations.
I've been in the Louisiana National Guard for 25 years now, since I was a 17 year old Junior in High School. The military has done so much for me and I will be forever grateful. I always say the Guard saved my life (that's a story for another day). Since completing Officer's Candidate School, I wanted to go as high as I could (making Colonel or General was a dream of mine). Sometimes you have a plan for your life but God whispers, "not so much!" I am in the process of a medical board and will retire soon and start a new chapter! 🇺🇸
Most importantly, I want to be there for my boys and grow old with my husband. I never understood how much it means to Aidan and Alec for me to bring or pick them up from school. Those little things, I will no longer miss!! 💕💕
I'm so thankful that I'm NED (No Evidence of Disease) since 28 FEB 22 and will continue to live life to the fullest!
#metastaticbreastcancersthriver #metavivor #GodHasMe #fightlikeawarrior #stageivneedsmore #Godisgood