Description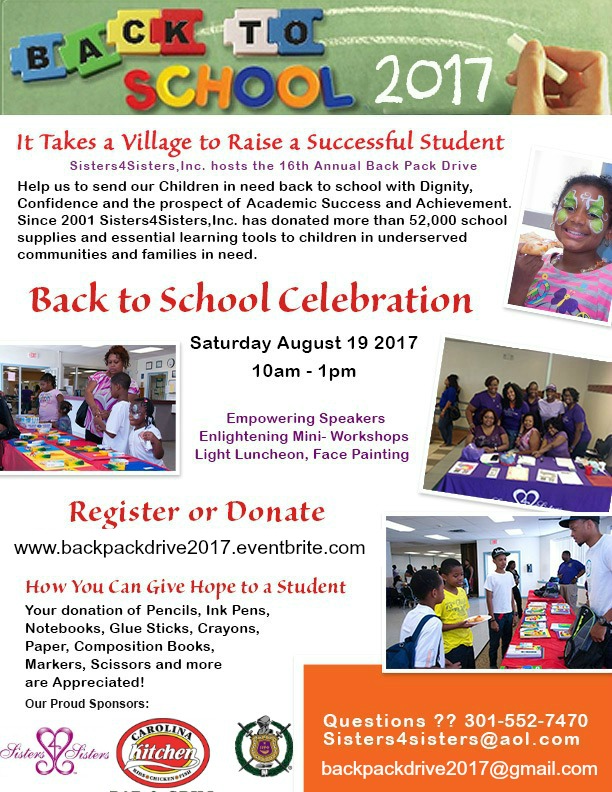 Dear Community Partner,
In August and September many children will begin returning to school. For most it is a time of excitement… but for many children in our community, the new school year can turn into extreme disappointment.
Thank you for your consideration in helping us to lend hope to children in need throughout our community. Your donation and contribution would truly make a difference and would 100% of the donation would be used for backpacks and school supplies.
We are expecting more than 250 backpacks will be donated and distributed directly to those in need during our event on August 21st as well as other community based distribution projects.
The majority of our back pack recipients are from poor families cannot afford the needed clothes, shoes, or basic supplies for the new school year. They are too ashamed to go to school and if they do attend classes, they don't have the tools to learn.
Sisters4Sisters, Inc. contributes back packs to underserved children in need. While also contributing to students residing in domestic violence Safe Houses, those touched by HIV-AIDS and students in area homeless shelters.
Your gift of back to school supplies and/or monetary donation will give a poor child the confidence and excitement they need to break the feeling of poverty during their educational experience.
Thank you for giving a needy child dignity, hope and a reason to smile!
Very Sincerely,
Carolyn Washington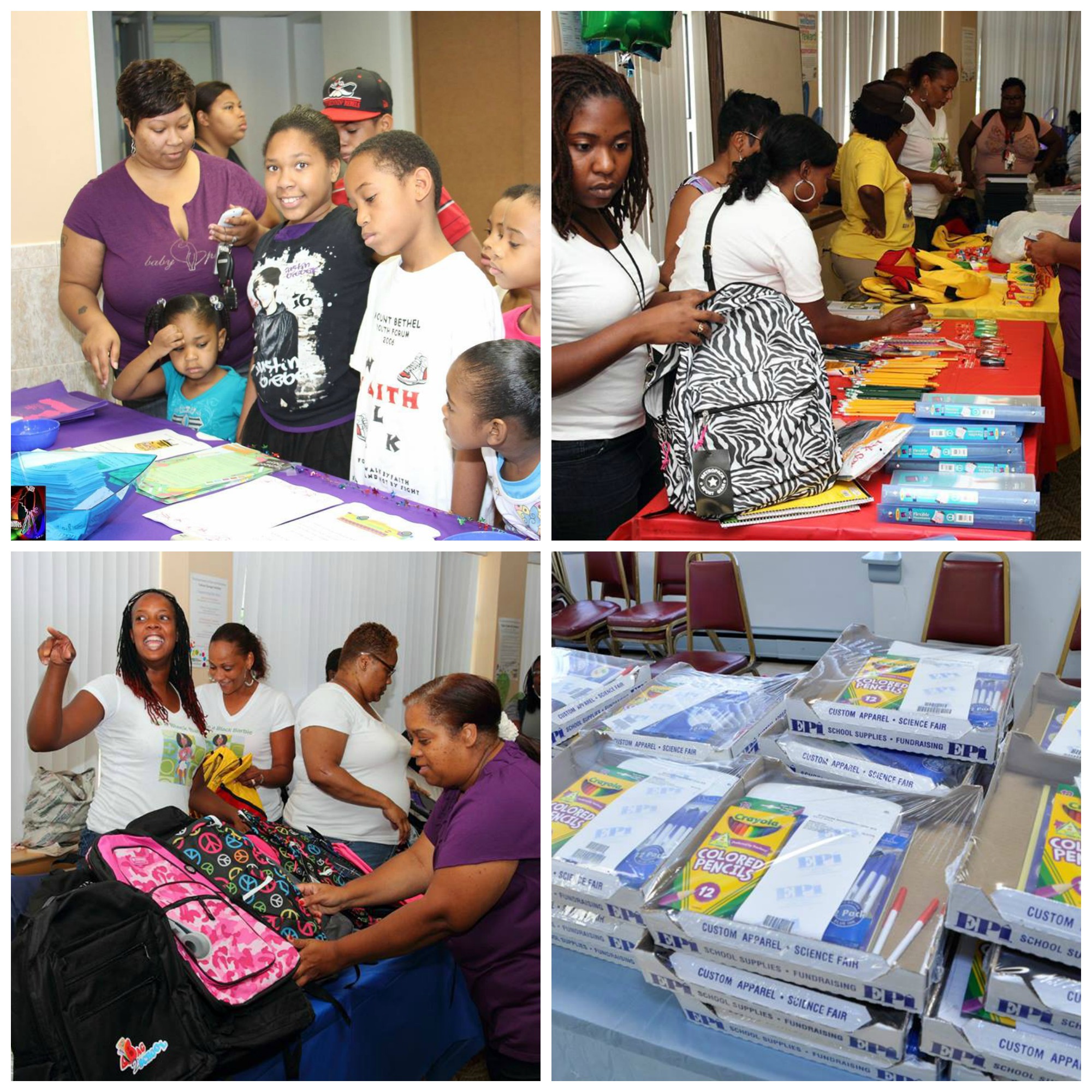 301-552-7470 Local