The 16th Annual Colorado Chinese New Year Celebration (Year of the Dog)
Description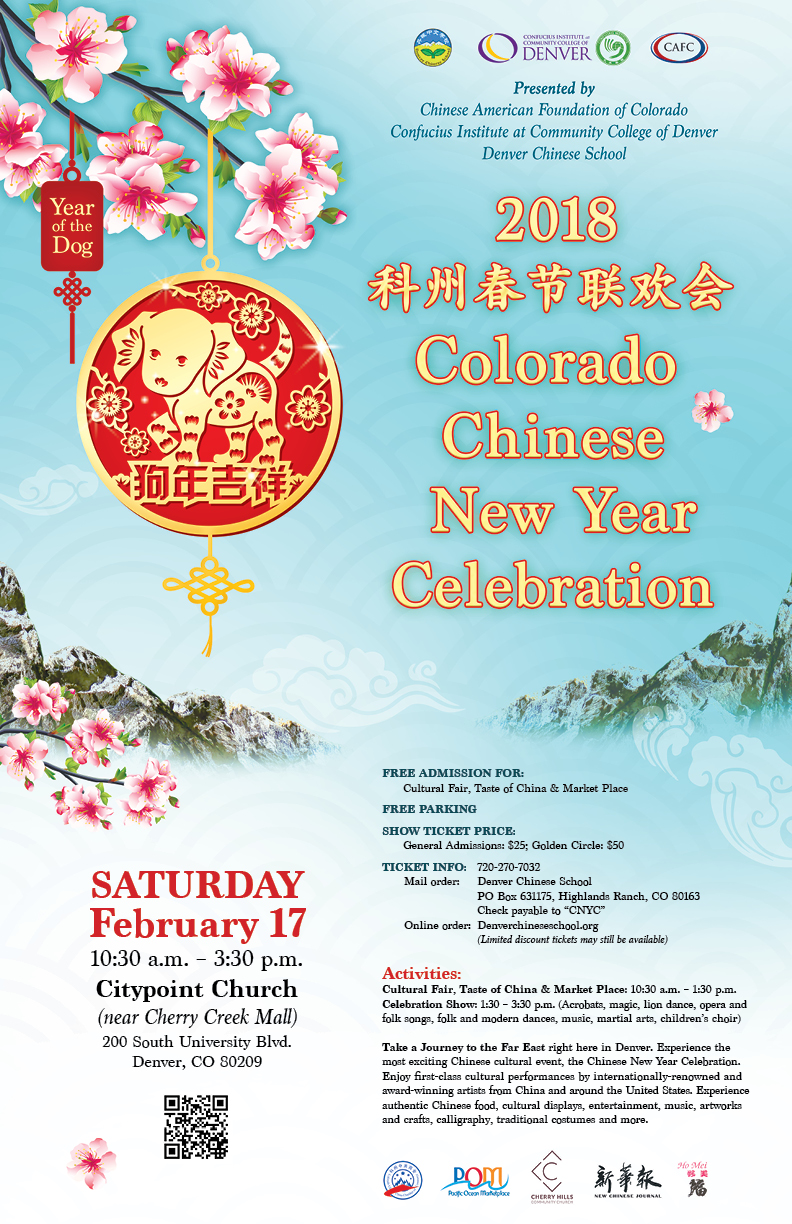 Take a journey to the Far East right here in Denver and experience the largest and most exciting Chinese cultural event in the Rocky Mountain Region, the Chinese New Year Celebration. Enjoy two hours of first-class on-stage shows by award-winning professional artists performing Acrobats, Beijing opera, soprano and Chinese music; and by the talented DCS students, teachers and parents performing choir and dances; and everyone's favorite, the lion dance and Kung Fu demonstration. Savor a variety of authentic Chinese foods. Experience two and half hours of cultural displays, entertainment, music, artworks and crafts, calligraphy, traditional costumes, children's games and more.

For the details of the event please click on the folllowing links.
a) Golden Circle ticket $50 and General ticket for $25 were sold out. Thank you for your interest in our event.
b) About Colorado Chinese New Year Celebration
c) 2017 CNYC reported by CCTV
d) Introduction of the artists performing in 2018 CNYC.
e) Sponsorship and general information

Free Parking!
General Information / Ticketing / Booth: 720.270.7032
Email: cnyc@denverchineseschool.org