Description



Come join the 12th annual Wasatch Front Materials Expo at Salt Lake Community College's Miller Campus
Exhibit Hours: 4:00 PM - 8:00 PM
Set-Up: 2:00 PM - 4:00 PM
68 Tabletop Exhibits! Over 450 Attendees!
NEW! This year featuring UAMMI (Utah Advanced Materials & Manufacturing Initiative) mini-conference, "The Aerospace Supply Chain" (9AM-3PM)
Tabletops only $400 if you reserve with payment by December 31, 2016. Tabletops $500 if you reserve with payment after December 31st 2016!
FREE Parking, FREE refreshments and finger foods, and FREE admission!
*Please note that signing up on a mobile device will provide a random table assignment. If you would like to select your table, please sign up using a desktop computer.
Current Vendors as of 02-22-17 (Yellow tables are still available (only 6 openings left!!!)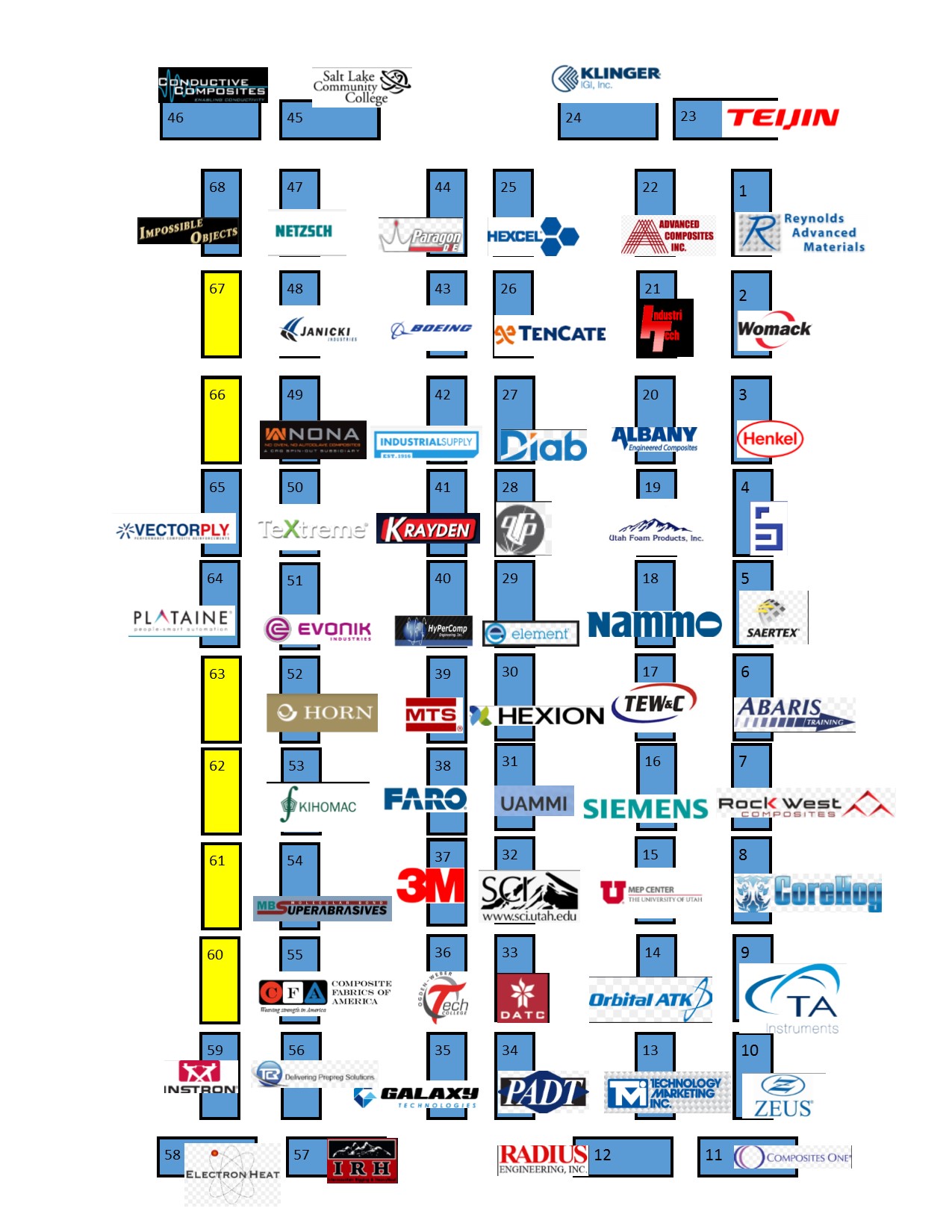 To register as an attendee please click the following link: https://2017wfmeattendeeregistration.eventbrite.co.uk