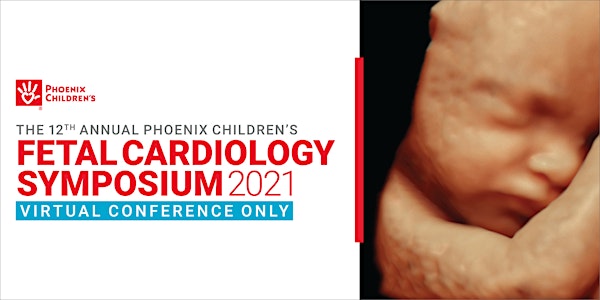 The 12th Annual Phoenix Children's Fetal Cardiology Symposium(Nov 4-7,2021)
Thank you for registering for the 12th Annual Phoenix Children's Fetal Cardiology Symposium- ONLINE
Date and time
November 4, 2021 · 7am - November 7, 2021 · 4pm PDT
Refund Policy
Contact the organizer to request a refund.
About this event
The 12th Annual Phoenix Children's Fetal Cardiology Symposium is an online three-day conference that explores important concepts in congenital heart disease and advances in imaging, diagnosis and management of fetal cardiac abnormalities. Several lectures will focus on the emerging specialty of fetal therapeutic intervention and related cardiac implications. Attendees have the opportunity to submit and present challenging cases of fetal cardiac disease.
Four pre-conference tracks will be offered on Thursday, November 4, 2021. The 2nd Annual meeting of Advanced Fetal Imaging: Ultrasound & MRI will take place on Thursday, November 4, 2021 and will be chaired by Dr. Luis Goncalves. This will focus on fetal imaging of extra-cardiac anomalies and dovetail into the Fetal Cardiology Symposium General Session. The Fetal Heart Society Scientific session will take place on November 4, 2021 and will discuss FHS research, challenges in prenatal counseling, complex fetal echo cases, and future vision for the Fetal Heart Society. Two additional pre-conference tracks will be offered on November 4. Designed to review the basics of the fetal cardiac disease, the Pathologic Specimen and Fetal Echo Review Course will display pathologic congenital heart specimens and fetal echo imaging enhancing the educational opportunity for attendees. The Nurse Coordinator Collaborative fetal nurse coordinators will discuss maternal mental health, neurodevelopment considerations, patient education resources, and opportunities through the Fetal Heart Society.
Lectures, interactive case study and panel discussion formats will focus on expanding evidence-based care management strategies for clinical decision making. Speakers are nationally and internationally prominent experts, which creates an authoritative learning venue for fetal cardiology and fetal imaging.
This symposium is designed for physicians including pediatric cardiologists, maternal fetal medicine specialists, obstetricians, neonatologists, radiologists, geneticists as well as sonographers, nurses, and other paramedical colleagues and trainees.
If you would like more information or experience issues when registering, please contact Nikki Hicks, Symposium Organizer, at fetalcardio@phoenixchildrens.com or (602) 933-0099.
Middle income countries:
In light of the COVID-19 pandemic, conference registration pricing will remain at the current pricing: 3-Day General Session $525 for physicians and $425 for non-physicians and trainees. The Symposium Organizers recognize the following countries with economies that fall within the middle income as defined by the World Bank. Attendees from these countries can qualify for discounted registration. Delegates from low resource countries (Groups A and B) will qualify for an even greater registration discount. Please send your inquiry to fetalcardio@phoenixchildrens.com regarding this opportunity."
American Samoa
Argentina
Brazil
Bulgaria
China
Costa Rica
Dominican Republic
India
Indonesia
Iran
Kazakhstan
Lebanon
Malaysia
Mexico
Philippines
Romania
Russia
South Africa
Thailand
Turkey
Turkmenistan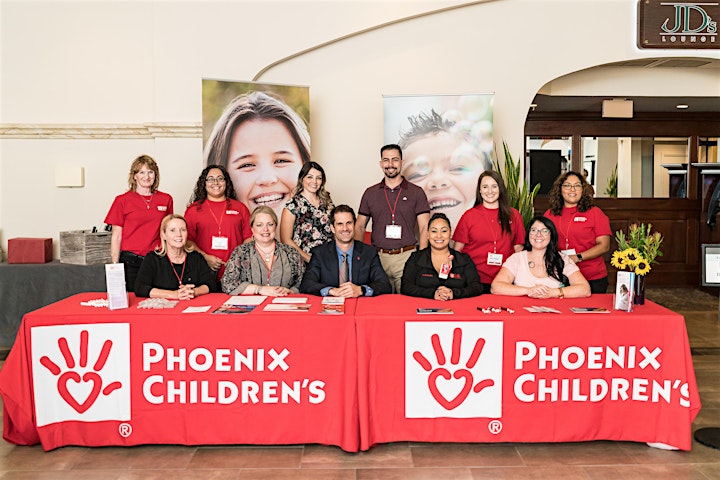 About the organizer
fetalcardio@phoenixchildrens.com