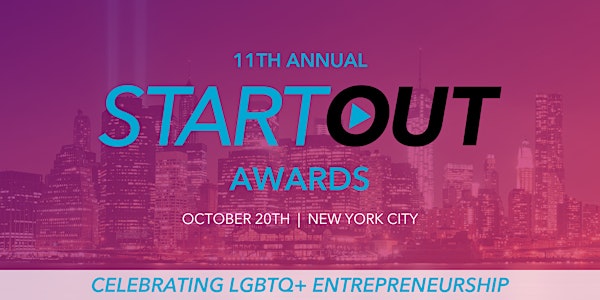 The 11th Annual StartOut Awards
Join us for the 11th Annual StartOut Awards, recognizing and celebrating excellence and leadership in the LGBTQ+ entrepreneurial community!
When and where
Location
Tribeca Rooftop + 360° 10 Desbrosses Street New York, NY 10013
Refund Policy
Refunds up to 1 day before event
About this event
StartOut invites you to its annual gala, the LGBTQ+ entrepreneur event of the year, honoring entrepreneurs and business leaders for their accomplishments and personal commitment to the LGBTQ+ entrepreneur community.
Each award recognizes exceptional entrepreneurs for their vision, leadership, advocacy and achievement in entrepreneurship, and for being a source of true inspiration to the entire LGBTQ+ community.
Attire for the event: Please arrive in cocktail attire for the evening's celebrations.

KANDI BURRUSS
Comcast NBCUniversal Advocate Award
When thinking of Kandi Burruss, one word comes to mind: ambition. The Atlanta-born star has catapulted from singer and hit songwriter to businesswoman, entrepreneur, actress, TV personality and proud mother — and she effortlessly balances it all. So where does this hunger for hustle stem from? It began at age 14 when Burruss co-founded the all-female R&B group Xscape. They had three Platinum-selling albums under their belt, yet Burruss knew she needed more security.
That sustainable mindset led Burruss down a path that didn't solely depend on the unpredictable music industry. But before expanding into other ventures, she solidified her legendary status in music as a songwriter, singer, and producer. Her credits include Destiny's Child's GRAMMY-nominated "Bills, Bills, Bills," Pink's "There You Go," Ed Sheeran's "Shape of You", Ariana Grande's "Break Up with Your Girlfriend, I'm Bored", and TLC's GRAMMY-winning "No Scrubs". And in 2000, she became the first woman to be honored with ASCAP's Rhythm & Soul Music Award for Songwriter of the Year.
From there, Burruss created a snowball effect. Since 2009 she's starred in 12 seasons of Bravo's pop culture juggernaut The Real Housewives of Atlanta, where she used the reality TV franchise to not only transform into a household name but as a platform to launch an ever-growing empire. "That was intentional because taping my first season was way crazier than what I expected it to be," Burruss says. "So I had made the decision that if I'm going to continue to do this show, it's got to make sense for me financially. So every year, I need to be showing something that I'm doing outside of just being on this show."
Burruss has since launched multimedia agency Kandi Koated Entertainment, adult toy and lifestyle brand Bedroom Kandi, cosmetics brand Kandi Koated Beauty, southern eateries Old Lady Gang (run by Burruss' mom Joyce and her aunts Bertha and Nora) and Blaze Steak & Seafood, unisex children's lifestyle brand Raising Ace, and luxury women's apparel boutiques TAGS.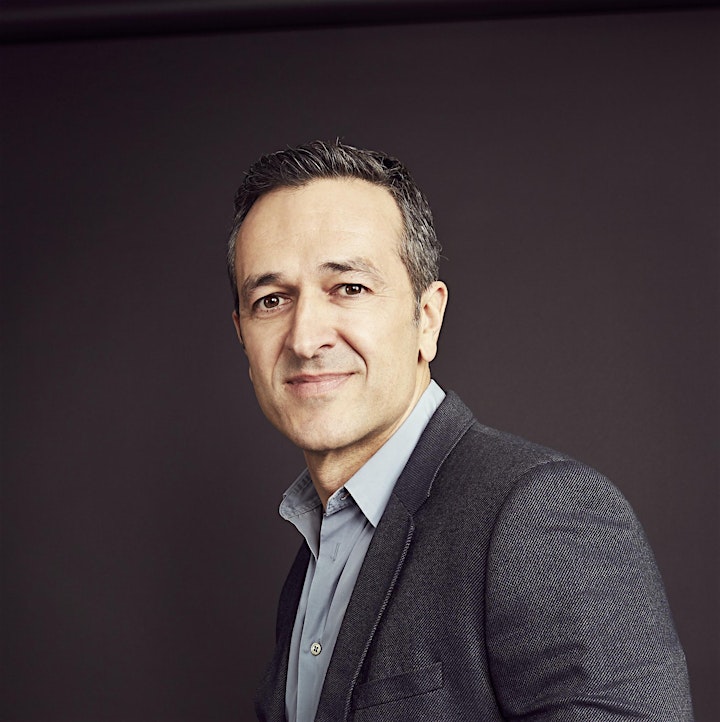 HERNAN LOPEZ
Ogilvy Trailblazer Award
Hernan Lopez is the Co-Founder & Chairperson of Danvas, a new VC-backed startup that will bring NFTs and digital art into the real world through a specialized, luxury LED display and solutions designed to empower artists to grow their practice and collectors to acquire more NFT art. Previously, Hernan was Founder and CEO of Wondery, one of the largest podcast publishers, acquired by Amazon in 2021. Wondery became best known for its immersive storytelling podcasts including Dr. Death, Dirty John, WeCrashed, American History Tellers, Business Wars, The Shrink Next Door and Joe Exotic.
Prior to founding Wondery, Hernan was President and CEO of Fox International Channels, a $3 billion division of Fox (now Disney). Hernan has been a speaker at Cannes Lions, CES, SXSW, Promax and Natpe, is a founding Governor of The Podcast Academy, a board member of the Latino Donor Collaborative and former board member of GLAAD. He also chairs the Hernan Lopez Family Foundation, dedicated to helping address diversity in leadership. He holds an MBA from University Of Miami and lives in Los Angeles with his family.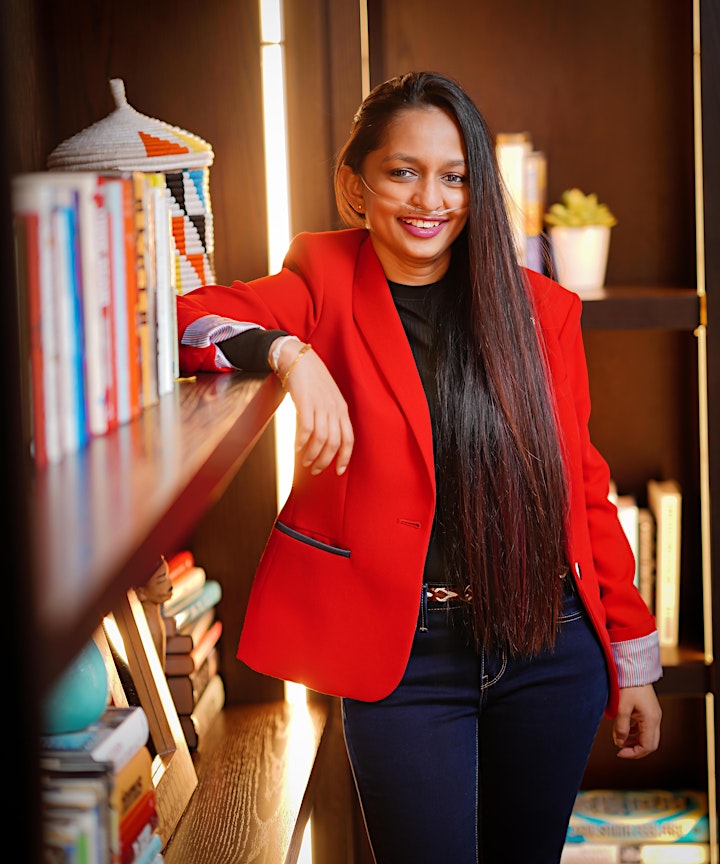 SHAVINI FERNANDO
Coca-Cola Next Generation Award
Shavini Fernando is a video game, virtual reality (VR) web designer, and developer. She holds a B.S. in Computer Science from the University of Portsmouth, an M.B.A. from Edith Cowan University, and a master's in Communications, Culture, and Technology (CCT) from Georgetown University. In 2015, Ms. Fernando was diagnosed with severe pulmonary hypertension (PH) as a result of Eisenmenger Syndrome. In 2019, she invented OxiWear, an ear-wearable pulse oximeter for continuous oxygen monitoring and low oxygen alerting.
Ms. Fernando personally experienced multiple situations in which her heart stopped beating caused by a sudden drop in oxygen levels, putting her at high risk for cardiac arrest and stroke. By wearing OxiWear, patients can continuously monitor their oxygen levels and get medical help in an emergency situation.
OxiWear has received multiple U.S. and international patents for its design and utility and the company has raised $2M in funding to date. Ms. Fernando won multiple competitions and awards including the Georgetown University Entrepreneurship Pitch Competition – Bark Tank (2018), TiE DC Pitch Competition (2021), and a CTIA Wireless Foundation's Catalyst Winner (2022). She was honored as a Washington Business Journal 40 under 40 award recipient in 2022.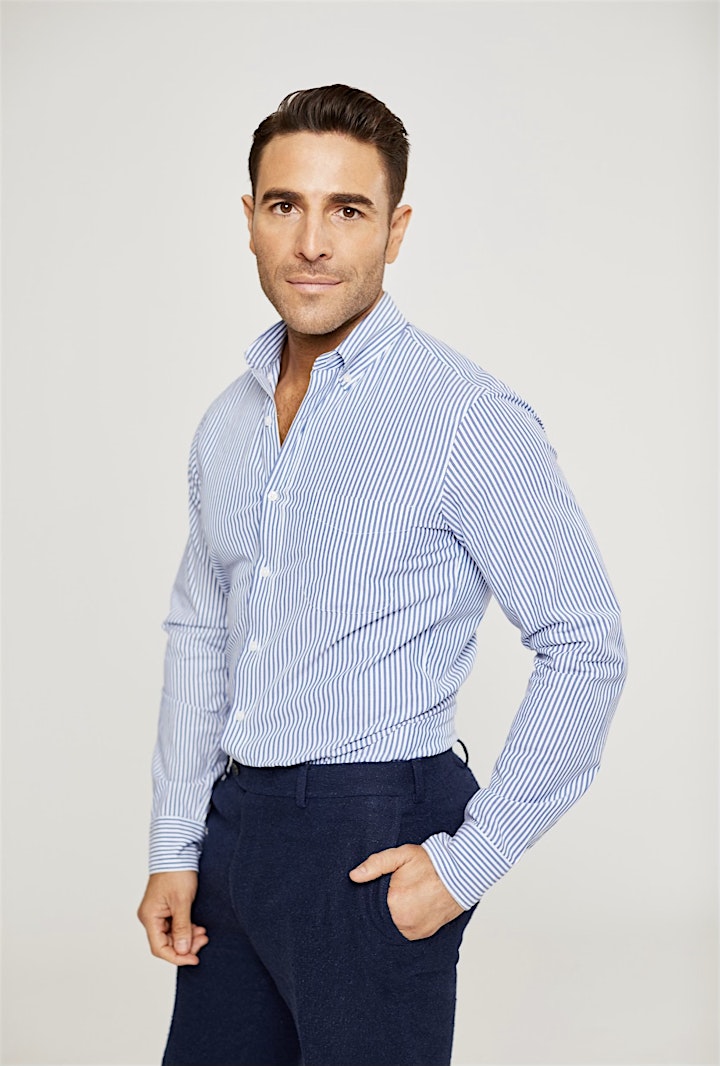 JOEY GONZALEZ
Orrick Leadership Award
Joey Gonzalez is a change agent, a global strategist, an entrepreneur, a son of a Cuban refugee, a gay parent, and the Global CEO of Barry's, the original cardio and strength interval workout that revolutionized fitness and began the boutique movement.
His Barry's journey started in 2003 as a client in the iconic Red Room. He became an instructor soon after working his way up the ranks before finally taking the helm of the business as CEO in 2015.
Since then, Gonzalez has dedicated his life to expanding the brand around the world, fostering diverse communities across 30 cities and in 14 countries throughout the US, Europe, Mexico, Australia and South East Asia.
Under Gonzalez's stewardship, and after the business grew exponentially between the years 2015- 2020, COVID-19 took hold and forced studios around the world to shut down. Gonzalez spent the next 18 months innovating, investing in new modalities, launching dozens of outdoor studios, developing a robust digital product (Barry's X) and the brands first ever loyalty program, The Academy. His leadership through the pandemic set Barry's apart from other fitness organizations and is documented in a Harvard Business School case study written in 2021.
In 2018, Gonzalez was named to Fast Company's Most Creative People in Business list and received CEO Award of the Year from North Castle Partners. He is currently studying at Harvard Business School to earn his OPM degree. In 2020, Gonzalez was named EY Of The Year Greater Los Angeles' Entrepreneur of the Year and in 2021 moved his HQ from Los Angeles to Miami.
He currently resides in Miami Beach, FL with his husband, daughter, and son.

JESSICA KIRSON
Jessica Kirson is a powerhouse on stage. She's a hilariously relatable performer of sheer silliness, vulnerability, and ridiculous characters. Her countless comedic character videos have racked up over 50 million views on social media.
Jessica produced FX's Hysterical, a feature-length documentary that premiered at SXSW 2021. The film explores the changing landscape of women in stand-up comedy and features Margaret Cho, Nikki Glazer, Chelsea Handler, Fortune Feimster, and other notable comedians. Her one-hour special Talking to Myself was executive produced by Bill Burr and debuted on Comedy Central. She is a regular on This Week at the Comedy Cellar and has appeared on The Tonight Show with Jimmy Fallon, The Tonight Show with Jay Leno, The View, HBO's, Crashing, and Kevin Can Wait. She also recently acted in and served as a consultant, producer, and writer on the Robert De Niro film The Comedian.
She was awarded "Best Female Comic" by the MAC association in New York City and received the prestigious Nightlife Award for "Best Stand-up Comedian." In her spare time, Jessica is a regular contributor to The Howard Stern Show, where she produces and stars in prank calls for the program.
6:30 - Check In & Cocktail Reception
8:15 - Main Course Dinner
9:00 - Afterparty with Live DJ
10:30 - Goodnight!
Email Tony Uceda at tony.uceda@startout.org for any questions around sponsorship.