Description
Can someone please pinch us? For 10 whole years, you have been SHOWING UP! You have been showing up and extending a helping hand to Working On Walking Fundraiser (WOW) and the mission we have embarked on to pave the way to cure SMA.
Just to recap these last 10 years and remind you of how remarkable you are, you have helped:
Fund life-changing treatments that have been rewriting the future of SMA
Provide the means to make the current treatment (Spinraza*) financially accessible for all
Fund research efforts and all those involved in exploring medical breakthroughs for this disease
And, well, dare we say... WOW! :)
Over the years, we've learned there's no actual blueprint to raising money for a cause. Because when you simply decide to show up for something that's bigger than yourself—something that you feel passionate about—that's where the real magic happens.
So, what'ya say? Are you ready to have the most magical fundraiser yet? Read on to snag all the details of our TENTH annual event. See you there!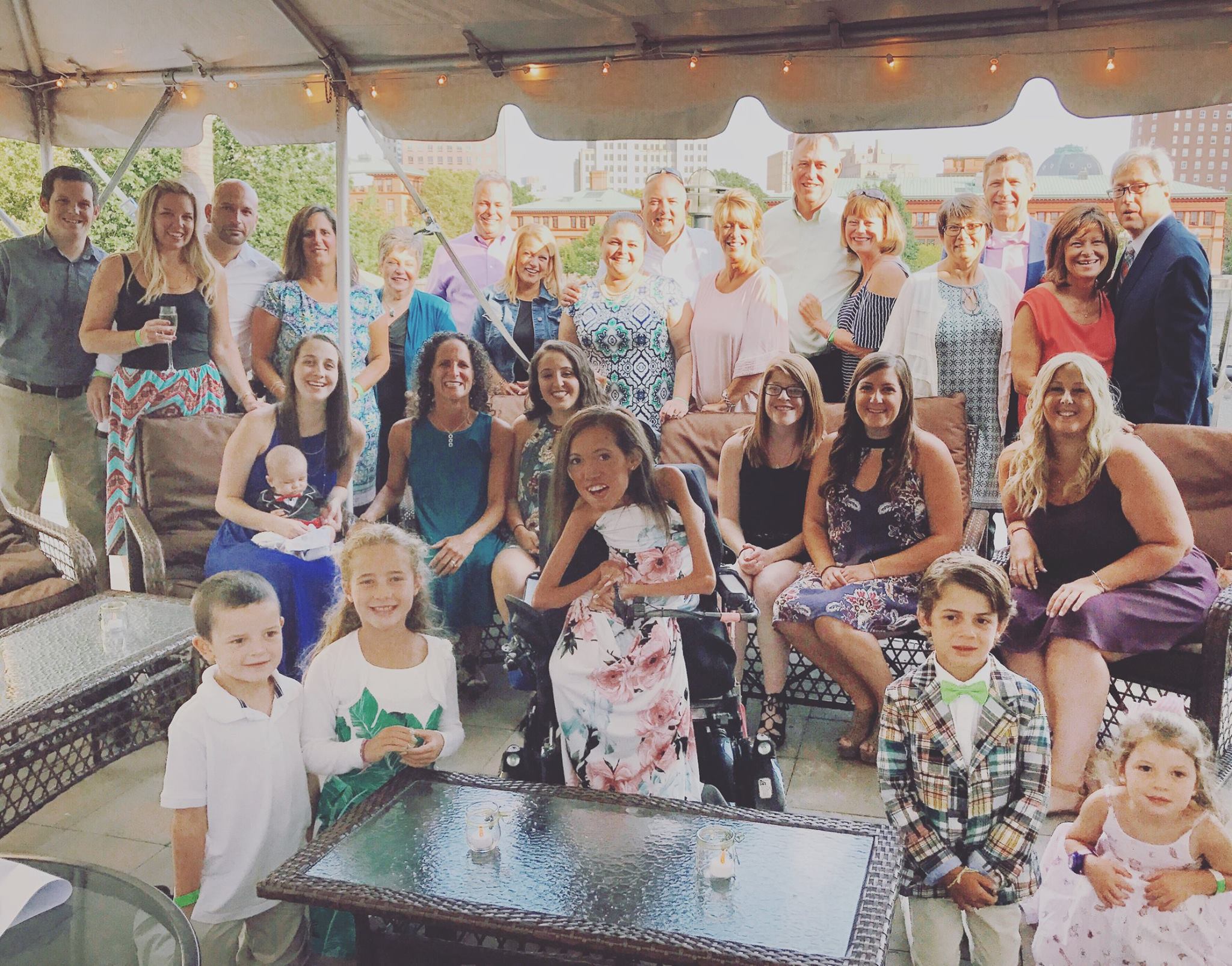 Join us for hors d'oeuvres, food stations, live music, raffles, auctions, AND MORE! The Working On Walking fundraiser is a night of celebration, but most importantly, it's a night full of hope.
Located on a picturesque lake in Wrentham, MA, this event is held to help find a cure for spinal muscular atrophy. With a spacious venue, outdoor seating overlooking the lake, and delicious food, Lake Pearl is sure to bring the WOW factor to the evening.
Want to become a sponsor? Fill out a form here, friend!
*Spinraza is not accessible to all. Fortunately, there are several clinical trials in the pipeline that are on the horizon, and that's where our job comes in. We are here to advocate, and we are here to raise funds for the researchers, doctors, and all those who are involved with finding new and better treatments for SMA. For more information, please visit https://smanewstoday.com/spinraza-nusinersen-ionis-smnrx/.