Description
Join New England Public Radio to celebrate the recipients of the 2018 Arts & Humanities Awards!
The Literacy Project, Educating adults in the Pioneer Valley for 34 years to discover the joy of reading and writing
Magdalena Gómez, Poet and Founder of Springfield's Teatro V!da
Carolyn Kuan, Music Director of the Hartford Symphony Orchestra

and
David Tebaldi, Executive Director of Mass Humanities, who will be honored with the first Lifetime Achievement Award

5:30 p.m. - Champagne Welcome
6:00 p.m. - Program
7:00 p.m. - Dinner
We'll recognize this year's recipients, enjoy a fabulous meal, sip a cocktail (cash bar) and enjoy spectacular Valley views from atop Mount Tom, all in celebration of our lively, creative community. We hope you'll join us!
Proceeds from the Arts & Humanities Awards benefit the programs and services of New England Public Radio.
---
About this year's recipients:
Magdalena Gómez
Magdalena Gómez, was an original member of the Nuyorican Literary Movement, and is cited by poet and scholar, Urayoán Noel, as "...the bridge between the founding Nuyorican poets and a new generation informed by slam and def poetry." Her book, Shameless Woman, published by Red Sugarcane Press, NYC in 2014, became an instant classic and is included college and university curriculums throughout the U.S. Ms. Gómez was the first Master Teaching Artist with the SmART Schools Network, founded in 1999, and remains on their faculty. She is the co-founder and artistic director of Teatro V!da, the first Latin@ theater in Springfield, MA. In 2010, NYC's Pregones Theater named Ms. Gómez a National Endowment for the Arts Master Artist and produced her selected poems and monologues, Dancing in My Cockroach Killers as a musical. After multiple successful runs since 2011 in NYC and Los Angeles, the show will have a Washington, D.C. premiere this coming June through July at the renowned Gala Hispanic Theater. Ms. Gómez has been a radio commentator with New England Public Radio and writes monthly articles for the African American Point of View News Magazine. In 2017, Teatro V!da was invited to become the Theater in Residence at the Bing Arts Center in Springfield, MA. Ms. Gomez has been a powerful contributor to the region's art scene for years and has touched almost every corner of the region with her work. New England Public Radio is proud to honor her commitment to developing a passion for the arts among women and young people, and for sharing her unique voice with those in our community and on the national stage.
Carolyn Kuan, Music Director of The Hartford Symphony Orchestra
Recognized as a conductor of extraordinary versatility, Carolyn Kuan has enjoyed successful associations with top-tier orchestras, opera companies, ballet companies, and festivals worldwide. Her commitment to contemporary music has defined her approach to programming and established her as an international resource for new music and world premieres. Appointed Music Director of the Hartford Symphony Orchestra in 2011, she has recently signed a new six-year contract extending their creative collaboration through May 2022. She is a true and valued asset to the greater Hartford arts community, and New England Public Radio is thrilled to recognize her with the Arts & Humanities Award this year.
The Literacy Project
There are really no stronger or truer testimonies to the transformative potential of literature and the arts than that offered by Literacy Project students: "What this program has given me you cannot begin to imagine. It has given me back my tomorrows." The Literacy Project (TLP), with classrooms in Ware, Orange, Greenfield, Amherst, and Northampton, has been teaching reading and writing and preparing adult students in the Pioneer Valley for the high school equivalency exam for 34 years. Through its work, more than 300 adults a year discover the power of reading and writing for their own lives. If not for The Literacy Project, many of these adult students would be left out in the margins of society. They are immigrants and refugees, formerly incarcerated men and women, young mothers, recovering drug addicts and homeless veterans. They are the working poor and recipients of DTA (welfare). TLP helps give voice to those who might otherwise be silenced. Those voices are a crucial component of the cultural fabric of our communities. "The extraordinary work that The Literacy Project does not only provides much needed basic skills but also develops a love of story and a sense of voice in people whose words and perspectives are generally not valued in this society," says Amherst College Professor Karen Sanchez-Eppler, one of many who nominated The Literacy Project for the 2018 Arts & Humanities Award. New England Public Radio is thrilled to honor the work of The Literacy Project with the Arts & Humanities Award.
David Tebaldi, Mass Humanities
After 33 years as Executive Director of Mass Humanities, David Tebaldi will be retiring in October of 2018. During his tenure, Dr. Tebaldi has overseen funding and implementation of hundreds of programs that have made the humanities available to the public of western Massachusetts in innumerable ways. Recent highlights include the Clemente Course in the Humanities in Springfield and Holyoke, through which low-income adults are offered tuition-free, college-accredited introductory classes in the humanities; Reading Frederick Douglass community readings in Amherst, Charlemont, North Adams, Pittsfield, Plainfield, and Springfield; the establishment of Public Humanities Centers at Berkshire Community College and Holyoke Community College in 2016; and grants which have totaled more than $2 million awarded to hundreds of nonprofit organizations and public agencies, for an amazing variety of programs presented to all kinds of audiences.
"David has for 33 years been a leader in opening doors to the humanities for all," said Robert Pura, President of Greenfield Community College, one of many who nominated Dr. Tebaldi for the Arts & Humanities Award. "In doing so he is bringing all that is good and right out from the walls of the academy and into the lives of those who all too often have no access. He is making the humanities an experience for the betterment of life and not just an area of study. He is the real deal Humanitarian." New England Public Radio is thrilled to honor Dr. Tebaldi with the first Arts & Humanities "Lifetime Achievement" Award in honor of his 33 years of service at Mass Humanities.
About the Award:
The NEPR Arts and Humanities Awards recognizes those who have made a positive impact on the arts and humanities and brings awareness to the critical role played by musicians, artists, dancers, writers, teachers and cultural institutions in western New England.
To learn more about the NEPR Arts & Humanities Awards and to learn about past recipients and sponsorship, click here.

A & H Sponsors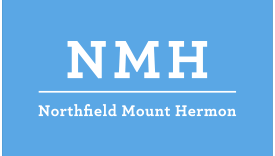 Sally and Steve Wittenberg
Amanda Walling and Boris and Ben Wolfson
Media Sponsors