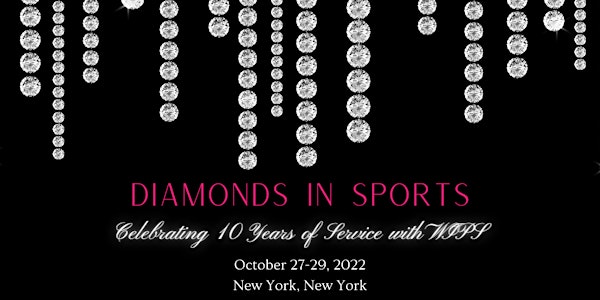 The 10th Anniversary Diamond's in Sports
Women In Professional Sports To Celebrate 10 Years of Service, Sportsmanship, & Sisterhood.
When and where
Location
150 E 42nd St 150 East 42nd Street New York, NY 10017
About this event
"The glitz, glam and on-the-go appeal of the lives of professional athletes appeals to many. For the past decade, an organization that champions the women in this arena has been using their influence to support those often unseen, underserved, or underrepresented. This fall, the WIPS, Women Inside Professional Sports organization will celebrate 10 years of service as they look ahead to what is next with a can't-miss weekend of events that will honor several trailblazers for the gems they are".
We will kick off the weekend Thursday, October 27th with a Cocktail Reception where we will recognize several laudable WIPS (Women Inside Professional Sports) that will be in attendance. Friday, October 28th, we will conduct our Females Are Fenoms Program in addition to Storytelling with 100 black girls from New York City at community service, "The Time is Now". We will close out this exciting weekend with a Synergy Luncheon with WIPS.
More exciting highlights to come as details unfold.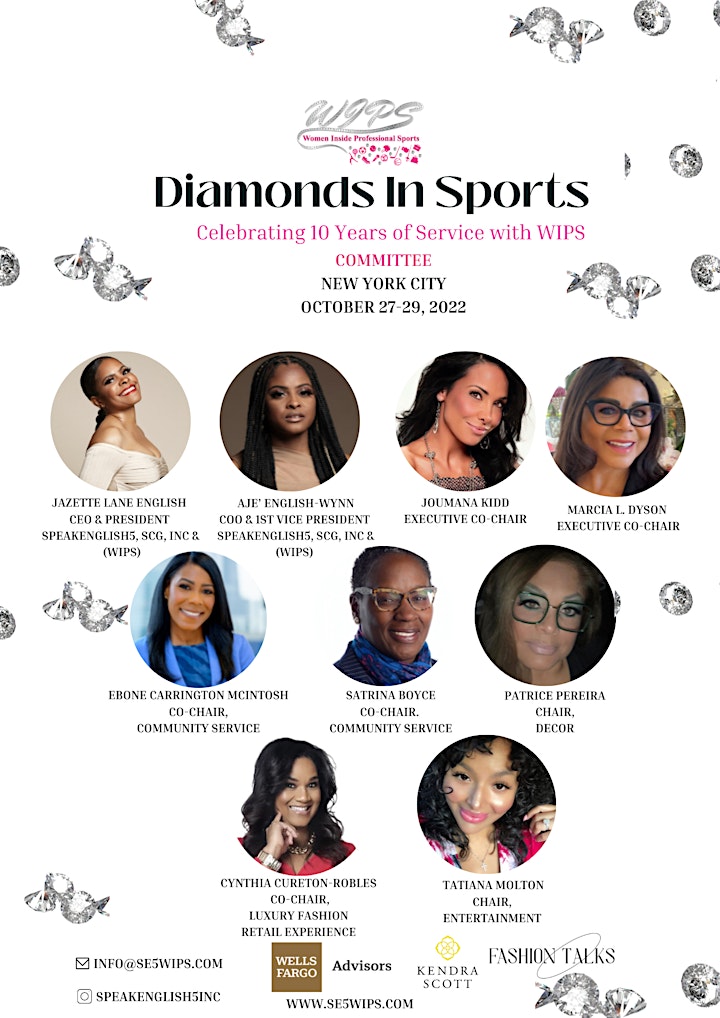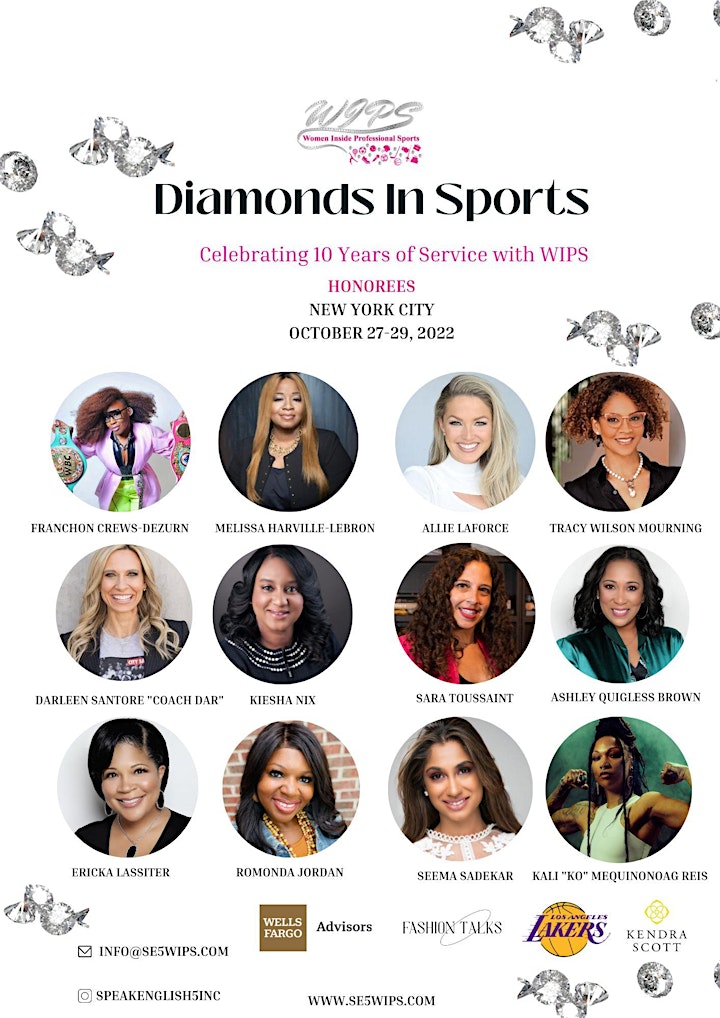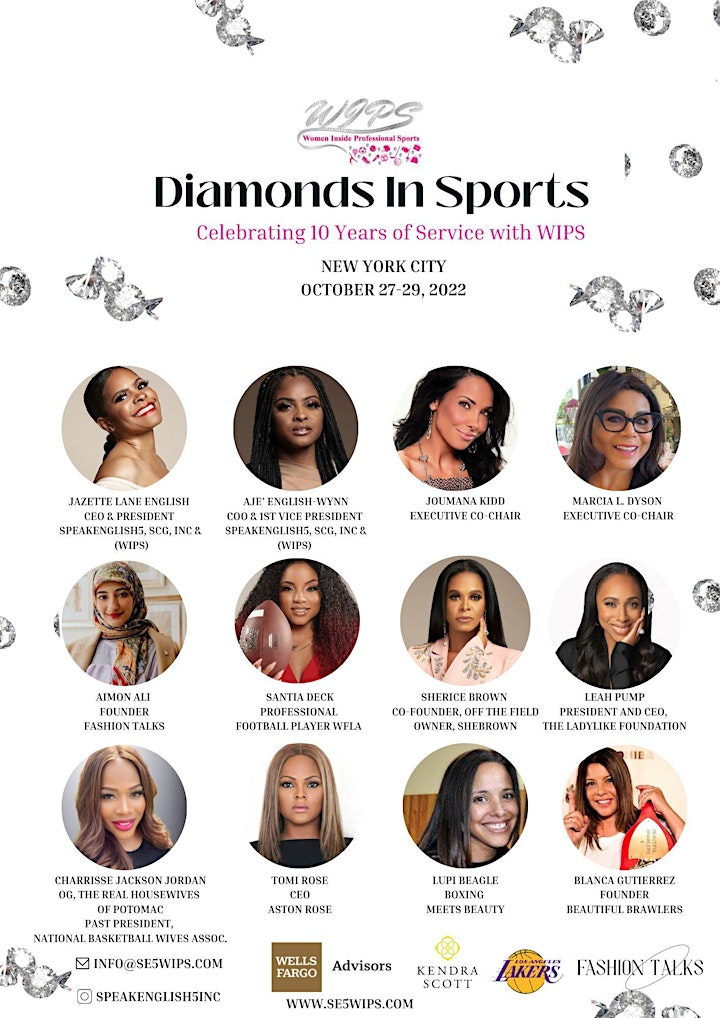 Diamonds In Sports Raffle Items
Elisa Gold Pendant Necklace and Cuff in Dichroic Glass
Cuff:
A dainty pinch cuff bookended with our signature oval stones, the Elton Gold Cuff Bracelet in Dichroic Glass is a stack staple. This beautifully designed gold cuff bracelet is guaranteed to turn heads every time you wear it. No matter the size of your wrist, our Elton Cuff Bracelet is sure to fit you and your style.
Pendant Necklace :
A dainty stone and delicate metallic chain combine to create the Elisa Gold Pendant Necklace in Dichroic Glass, your new favorite wear-anywhere accessory. This pendant necklace can be paired with any look, providing that extra touch of timeless style. Make the Elisa Gold Pendant Necklace a staple in your wardrobe and you will not be disappointed.