Description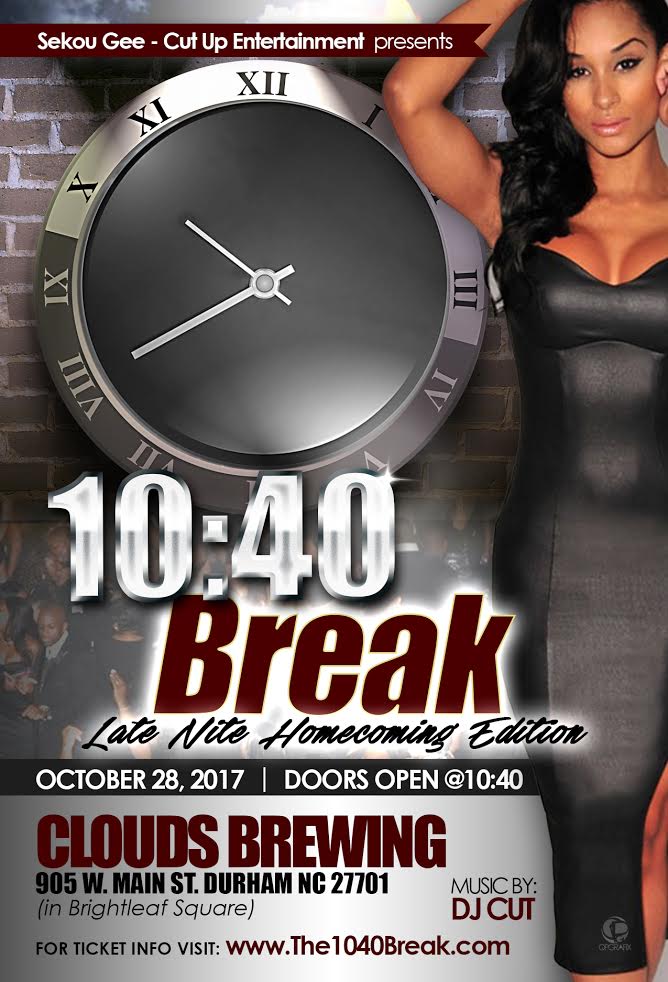 IT'S THAT TIME AGAIN...
NCCU HOMECOMING IS AROUND THE CORNER...
JOIN US FOR FRIENDS, FAMILY AND FUN AS WE CORDIALLY INVITE YOU TO THE 3RD ANNUAL LATE NIGHT EDITION OF THE 10:40 BREAK...
VENUE HAS CHANGED BUT THAT IS ALL, THE REST REMAINS!!!!
NEW LOCATION: CLOUDS BREWING IN THE BRIGHTLEAF SQUARE AREA...
SEE YOU THERE!!!!
KITCHEN WILL BE OPEN!!!
GET READY TO SWEAT OUT THOSE PERMS.... NATURALS TOO... HAVE FLATS READY CAUSE WE ARE GOING ALL THE WAY IN... NO TRICKS, NOT GIMMICKS JUST PARTYING!!!!!!!