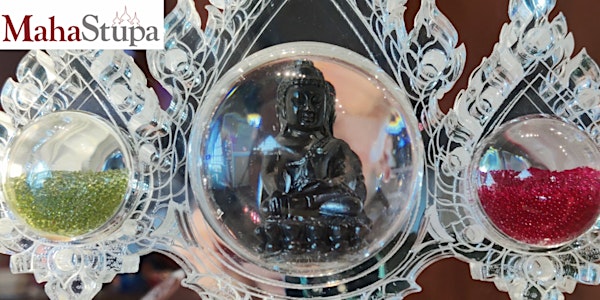 The 10,000 Buddha Relics Collection Exhibit
January 21 - 29, 2023 - The largest collection of sacred relics in the world featuring teeth and bones of Shakyamuni Buddha.
When and where
Location
Wei Mountain Temple 7732 Emerson Place Rosemead, CA 91770
About this event
The 10,000 Relics Collection is intended for the benefit of all beings. Thus Bodhi Light International has launched the Maha Stupa Project to build a stupa complex for the protection and preservation of these sacred relics. The Maha Stupa will be a major monument to Mahayana Buddhism in Southern California.
Wherever these relics are enshrined will become sacred grounds. According to Buddhist beliefs, the presence of these relics will bring prosperity and safety to the surrounding area, and to this entire country at large. People from all around the world, the faithful and the curious alike, will be able to visit the stupas and worship the relics of Shakyamuni Buddha.
The presence of this vast collection of the Buddha's shariras will not only raise awareness about Mahayana Buddhism, but will also greatly deepen the roots of Buddhism in America. In particular, the blessings generated from worshiping the Buddha's tooth relic are tremendous, and those who are sincere often receive responses to their prayers.
BLI hopes that the stupa and the relics will inspire countless people from all religious backgrounds to walk on the path of kindness and virtue, and benefit from the Buddha's teachings on how to overcome suffering and attain true happiness. And in this way, the Maha Stupa Project will contribute to the prosperity and peace of this world.