Description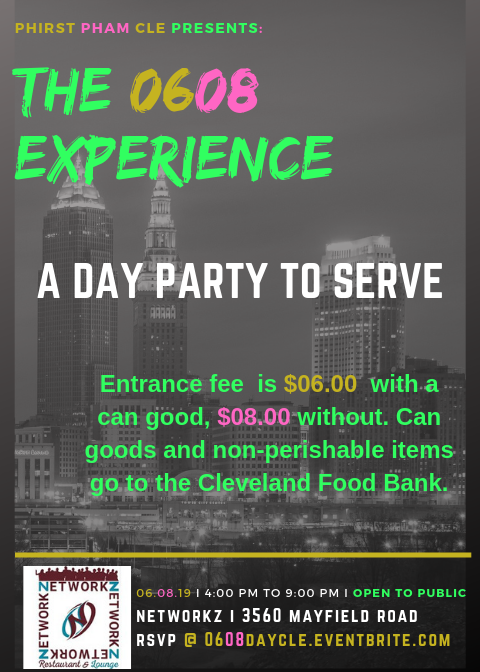 Join Phirst Pham CLE on Saturday, June 8th, as we come together for the 0608 Experience to celebrate #0608Day and gather much needed items for the Cleveland Food Bank. Doors open at 4:00 pm.
Entry to the Day Party is $06.00 with can good/non-perishable item or $08.00 without item. Proceeds generated from the event will fund future Phirst Pham CLE community service and social events.
THIS EVENT IS OPEN TO THE PUBLIC!
Please RSVP via Eventbrite to help us with planning. Don't forget to bring a can good. We'll see you on June 8th.
Need more info? Email PhirstPhamCle@gmail.com