That's Amore - An Italian feast set to the music of Italy.
About this event
That's Amore-
A joyous and comedic tribute to family, heritage, music and the universal "Italian passion" for food... That's Amore is a heartwarming crowd pleaser. You will tap your toes one minute and sing-along the next.
Using his heritage as a taking-off point, self-described Italian American, Gilmore Rizzo combines his cultural identity, the songs that he was brought up listening to, stories about his relationships with the female members of his family, the recipes they used to cook, and heartfelt memories. All these ingredients make for a delicious evening of entertainment.
That's Amore is tied together with a thread of popular & novelty American-Italian songs that were made famous by Dean Martin, Perry Como, Connie Francis, Lou Monte, Sinatra, Jerry Vale, Louie Prima, Annette Funicello, and many others.
As Gilmore talks about each of his grandmothers, his sister and his mother in moving, very personal terms, he is able to make his very specific memories universal in a way that seems to allow audience members to recall their own childhoods with their own relatives, regardless of heritage.
Rizzo is backed throughout by the Italian-Greek chorus & sentimental music muses he refers to as THE THREE GOOMBAHS. Hearing the four of them singing together is a harmony match made in heaven that would make any overly sentimental Italian long to be back in Italy, and those who aren't Italian wish they were.
This show is accompanied by an authentic four course Italian dinner just like grandma used to make, artfully created by PS UNDERGROUND chef, David Horgen. We will gladly accommodate dietary restrictions with advanced notice.
Beverages are included with this event including free-flowing beer, wine and specialty cocktails.
UNLESS RESTRICTIONS CHANGE, ALL ATTENDEES MUST PROVIDE PROOF OF VACCINATION OR A NEGATIVE COVID 19 TEST AT THE TIME OF ENTRY. ATTENDEES WILL NOT BE ADMITTED WITHOUT THIS DOCUMENTATION PER A MANDATE BY THE CITY OF PALM SPRINGS.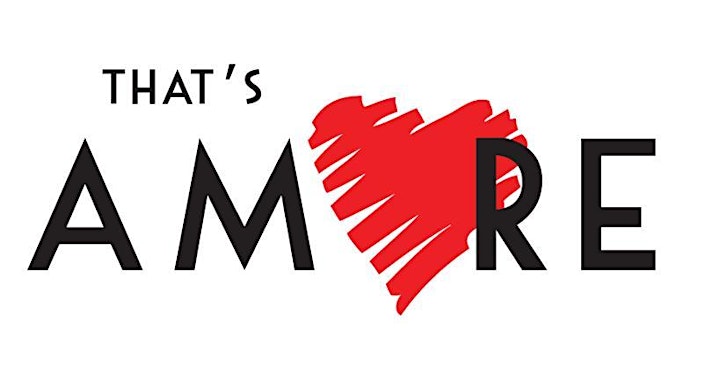 Organizer of That's Amore - An Italian feast set to music.