Thanksgiving with the Carters 2- WORLD PREMIERE RED CARPET EVENT
About this event
Description:
From the creators of "Valentine's Date", "Thanksgiving with the Carters", and "The Carters Family Reunion", comes the hilarious sequel "Thanksgiving with the Carters 2; Second Helping"!
About the Movie: Tradition runs deep in the Carter Family. Among them, the tradition of "Thanksgiving Surprise", where family members try to present the family with a surprise that brings the family together. The tradition began when, one Thanksgiving morning, Great Grandpa was released from prison after a wrongful conviction and surprised the family with his return home.
In "Thanksgiving with the Carters 2", this tradition is taken to a whole new level, when the family has a series of mishaps that land them in the middle of nowhere and come face to face with the forces of nature and a stream of hilarious unusual characters!
Suggested rating: PG.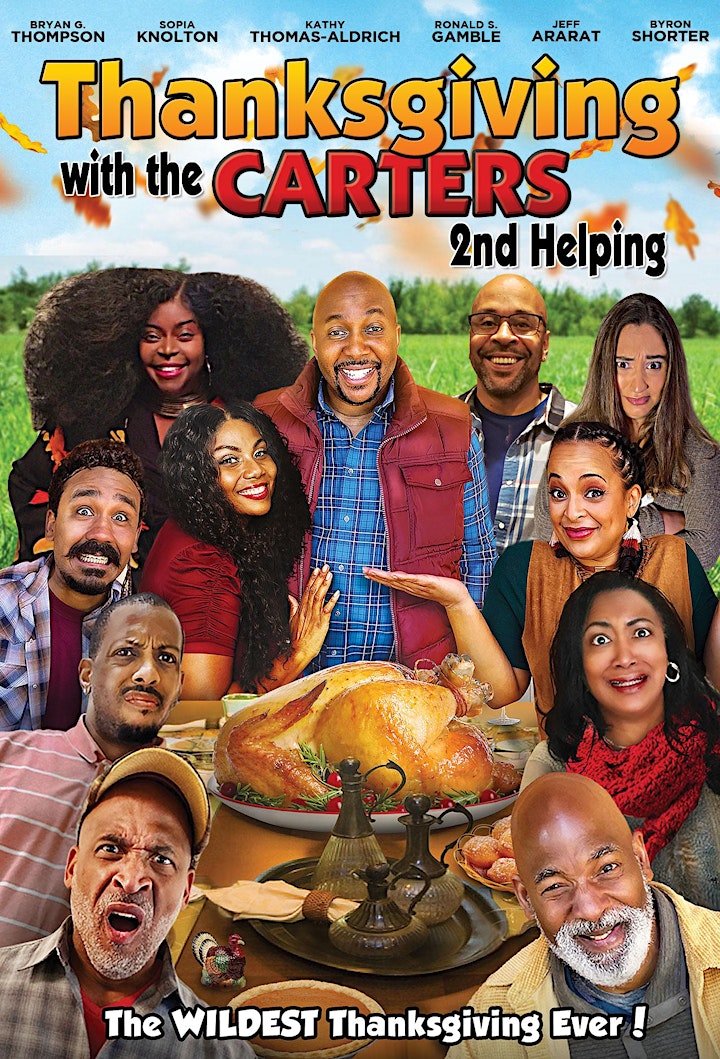 Organizer of Thanksgiving With The Carters 2: Second Helping - WORLD PREMIERE
The event is designed to create a work-play environment, attracting Miami's vast and multicultural community of arts enthusiasts. For attendees, Miami Web Fest is a "window into the future" of new media, allowing the general public to see independently produced shows before they are discovered by big television networks and media entities such as Netflix. It's also a chance to party and mingle with the stars of the New Digital Age at some of the most exclusive hotspots in Miami!