TAKING in the WATERS ~ Luxury Hot Springs 2-Day/2-Nite Retreat ~ Self-Care means Work-Life Balance. Join for this rejuvenating retreat in VA
About this event
Spend Thanksgiving Weekend waking up your happiness with singing, dancing, meditation, yoga, fine dining, and taking in the wonderful waters of Virginia's rejuvenating hot springs at Omni Homestead.
We'll have various workshops & group meditations to reflect on this past year as you prepare you for the New Year, 2020! Just a few hours from Washington DC, the historic Homestead resort is quintessentially nurturing. Meditate, do vocal work, breathwork, move your body, meet new people, and take in the waters.
Deep in the Shenandoah Valley, we will delve into wellness & well-being. Take this brief moment to show up for yourself & attune to your highest good. This overnight retreat will rejuvenate you as you take time to listen & learn. Today, more than ever, self-care is essential to our wellness & well-being. Yoga, Reiki, Dance, Voice, Meditation and other holistic modalities deeply nourish us.
Book your room(s) now. You pay for all your lodging, food, and transporation. This ticket is for our retreat workshops & activities only.
MEET YOUR FACILITATOR
Teresa Ann Foxworthy has been teaching yoga & meditation since she was in high school. Walking a soulful path in Life, she learned from many traditions, to cull the best of each for sustainable wisdom. Her clients have mostly been senior executives at Fortune 500 companies, who recognize the value of personal growth & transformation. Teresa has spoken or performed for groups with as many as 75,000. Inspiring & motivating others to fulfill their true, human potential, is her mission. She loves what she does & it shows.
TESTIMONIALS ~
"What a big help you've been! You confronted my issues & I'm so much stronger now as a result."
MB, Publicist, Proctor & Gamble, Canton, OH
"Well, I was a knucklehead, I admit it. But I stayed with you & even though it took a few years, I'm now happily married. I had to change my ways. But I never wanted to give up. You gave me the inspiration & confidence that I'd find my way through those old patterns. Thank you so much."
JN, CPA, Smith Barney, Manhattan, NY
"Teresa, you did the work that other psychologists and marriage counselors have failed to do for the past eight years. I now have a completely different understanding of my ex-wife, and this is helping my relationship with her, as well as our children. I can't wait for you to help others like you have helped me. Men need this work."
WS, VP Marketing, Hewlett-Packard, Palo Alto, CA
"Thanks to your insightful program, I have reached my goals in spirituality and am enjoying a quality of life that I never thought I could. It has made a huge impact in my love relationship."
PS, Branch Manager, Credit Suisse, Zurich, Switzerland
"Teresa, it's only been six months working with you, and I am engaged to be married! I could never have done this without your insight and support. You are amazing. The invitation to our wedding will be arriving soon, I want you to be there."
SH, Psychiatrist, Napa, CA
"Those sessions I had with you got me back on track after some really awful times when I was ready to give up on everything. As a mother, I knew I had to hold it together, but it was so hard. With your help I moved through mountains of inner trauma & self-defeating tendencies."
SP, Women's Advocate, Ex-Spouse of Microsoft Sr. Executive, Seattle, WA
"You basically fixed my relationship between myself & my two daughters, helped me get out of a dysfunctional romantic relationship that went on for years, helped me find my new vocation as an Advisor for Economic Development in Central America, & helped me sell my Tech Staffing firm worth $30Million! In eight short months! Wow."
AT, Founder, TTS Agency, Palo Alto, CA
"Teresa is not licensed, but I feel she's the best therapist I've ever worked with. As a therapist myself, for the past 25 years, I am very impressed with her grasp of human nature and personal transformation techniques. I've reached a new level of self-awareness with her help and recognize a much deeper potential for my life."
Mikial, Marriage & Family Therapist, San Diego
"Teresa, in one afternoon, you pulled me through a slump and got me back on top of my game! Thank you for your insight and support. You are impressive. I definitely recommend your professional services."
TL, CEO, XDeep.com, London, UK
"Working with Teresa honestly felt divinely orchestrated, and unfolded organically on so many levels for my highest good. Her powerful yet loving energy took me places I didn't expect to go that day, propelling me to face some things I would likely not have had the courage and/or insight to do on my own at the time. One of the most magical parts was that I have been recently strongly connecting with Goddess Kali (slayer of the ego, and bringer of truth), and in an intense few minutes during our session, it truly felt as though Kali was speaking directly to me through Teresa's divine tongue/words! We continued to navigate some deep and rough waters together, with Teresa's fierce support, guidance and love. Not long after our session, over the next week, I experienced profound shifts, healing and releasing, allowing me to move forward in the delicate and sacred arena of my personal relationship – with myself first, and my partner. I am grateful for her gifts of powerful presence and a no-nonsense approach infused with ecstatic love, in my life, as coach, sister and friend. If you are ready to to experience a breakthrough in your relationship journey on the path to your beloved, I highly recommend you contact Teresa today! "
HD, Doctor of Veterinary Medicine, Florida, USA
Make your plans to join us for this very special overnight retreat in this very historic, mountain village in Virginia.
Note: Part of the proceeds go to:
TO JOIN US:
$295 for group activities!
IMPORTANT:
You must book and pay for all transportation, lodging, AND food yourself.
RESOURSES: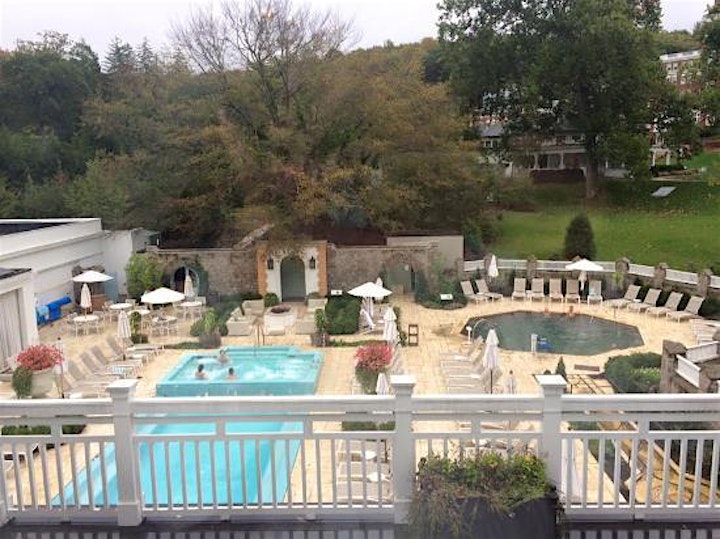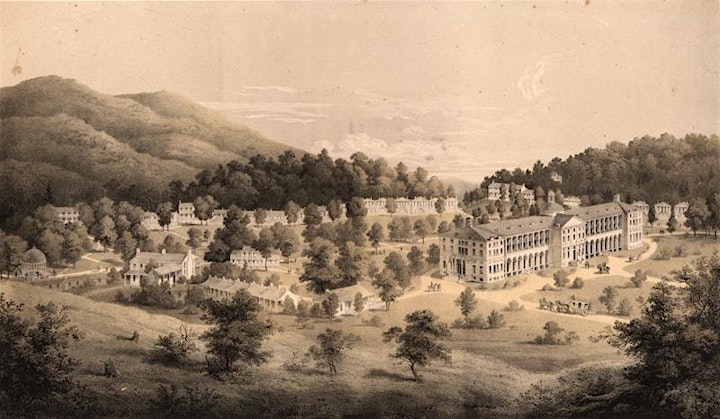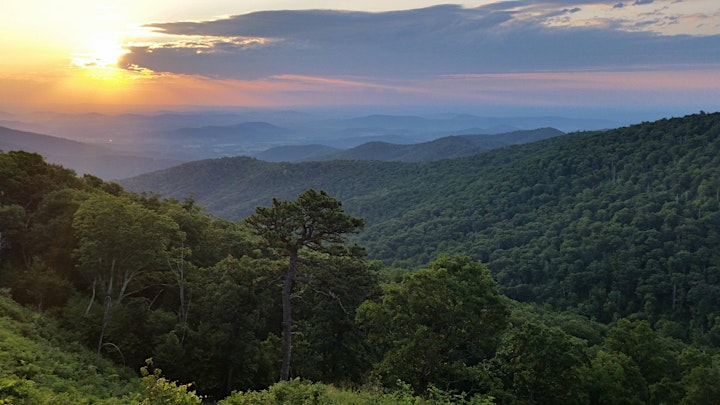 Organizer of Thanksgiving Weekend Retreat Waking Up Happiness @ Virginia Hot Springs ~
Foxhaven Wellness offers holistic services for your health & well-being. With over 23 modalities to choose from, you will enjoy exploring your healing journey; body, mind, heart & soul. We have locations in San Diego (Carlsbad), San Franciso (Marin), and the Mid-Atlantic. Let us help you with our wellness coaching, meditation instruction, yoga retreats, breathwork, and work-life balancing counseling. Teresa has worked with mostly senior executives at Fortune 500 companies. Take the time you need to feel great again!