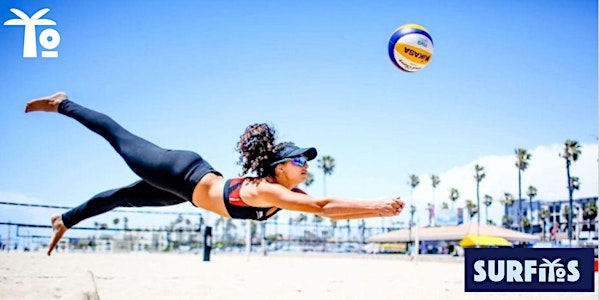 Thanksgiving Volleyball Tournament
Surfitos is partnering up with African Champion Nora Darrhar, to sponsor and organize a fundraiser volleyball tournament.
When and where
Location
Beach Volleyball Courts 800 The Strand Manhattan Beach, CA 90266
About this event
If you would like to register to play please do it in the following form: https://forms.gle/uCCQ8zA9EpmjG9Gk7
If you don't have a team please let us know and we can find a team for you.
Phone: (213) 705-5035
Email: nora@lyonstahl.com
If you would like additional information about this event please visit the following link:
https://facebook.com/events/s/13th-annual-turkeyball-coed-fo/811519243429372/
There will have plenty of sponsors and professional players - join us on Thanksgiving Weekend.
Tournament Type:
Coed 4's (at least one girl per team)
Fun & Competitive Division
Pro auction (opportunity to auction a pro for your team - pro players will be announced soon)
Prizes for winners!
Event Details (Players and General Admission)
Raffle & Winner Prizes
Slunks Gear
Surfitos chips & gear
ABOV Headwear Package
Slunk Gear Package
Project Barley
Ready Fit Go
Natural Art Surf Brand
Crossnet and more to come!