THANKSGIVING FEST 2020 {1,000 Free Turkeys & Hams}
About this Event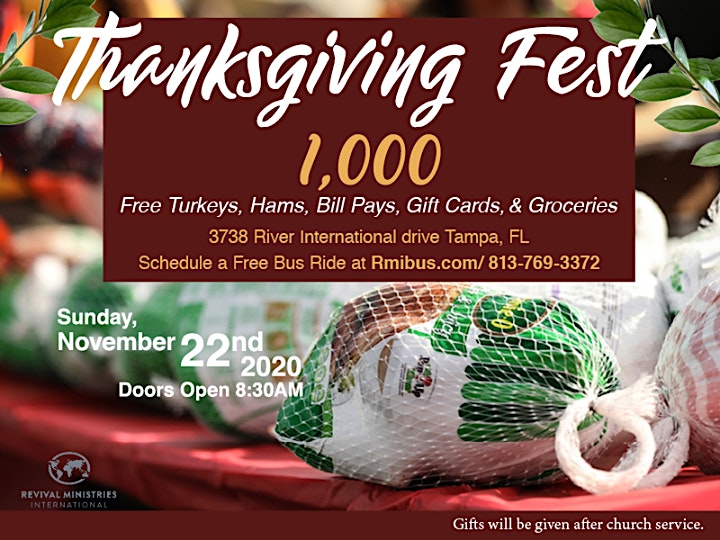 Schedule a free bus pick here!!
Thanksgiving Fest 2020:
Sunday Nov 22, 2020 Doors open at 8:00am
1,000 Free turkeys and hams, bill pays, gift, cards, & groceries!
***The Person that Brings the Most People Will be Entered into a Drawing for A Free: Turkey, Ham, & Trimmings & A $100 Gift Card!***
For a free bus ride VISIT rmibus.com or call 813-769-3372 to schedule a bus ride.
Address: 3738 River International drive, Tampa, FL 33610