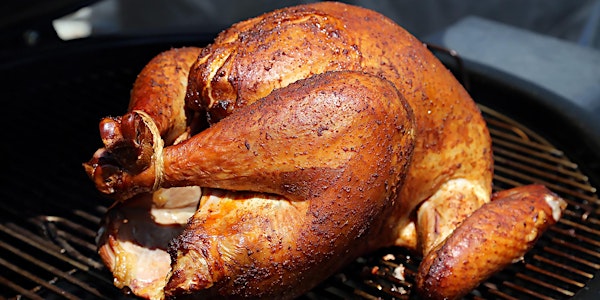 Thanksgiving Family Meals
Order your Hank's backyard-smoked turkey and all the fixins now for Thanksgiving. Order by close-of-business 11/20. Pick-up 11/22 or 11/23.
When and where
Location
Hank's Filling Station 4301 Colley Avenue Norfolk, VA 23508
About this event
Our oak-, hickory- and mesquite-smoked whole turkeys are slow cooked in our world famous BBQ smoker in North Colley, Norfolk, Virginia. Let Hank's do the cooking this holiday season.
We honor tradition here at Hank's. That's why we smoke our turkeys the hard way — cookin' 'em low-n-slow in our Hank's special seasonings over oak, hickory, and mesquite until they crisp just right.
We have a limited supply for the holiday season. Get 'em before they're gone!
Order by close-of-business Thursday, November 20th.
Pick-up on Tuesday, November 22nd, or Wednesday, November 23rd.
Hank's Thanksgiving Family Meals
Turkey Meal that serves 8-12 people for $199
Turkey Meal that serves 4-6 people for $109
Thanksgiving Smoked Turkey for $80
Pulled Pork BBQ Meal that serves 4-6 people for $27
Junior's Cheesecakes for $120
Carnegie Deli Cheesecakes for $120/$130
A la carte side items for $10