Thanksgiving Event: Honoring Domestic Violence Women Survivors
About this Event
Topic: Domestic Violence: Creating Communities of Hope | Sharing Resources of a New Beginning.
The goal of our presentation is to Educate, Inform, and Empower Women, Healthcare Professionals, and Domestic Violence women from all walks of life.
Speakers will share their experiences and how they found the courage to move forward with their lives. They will share Resources and Tools to enrich your life!
They want to help you find your own greatness!
About the Speakers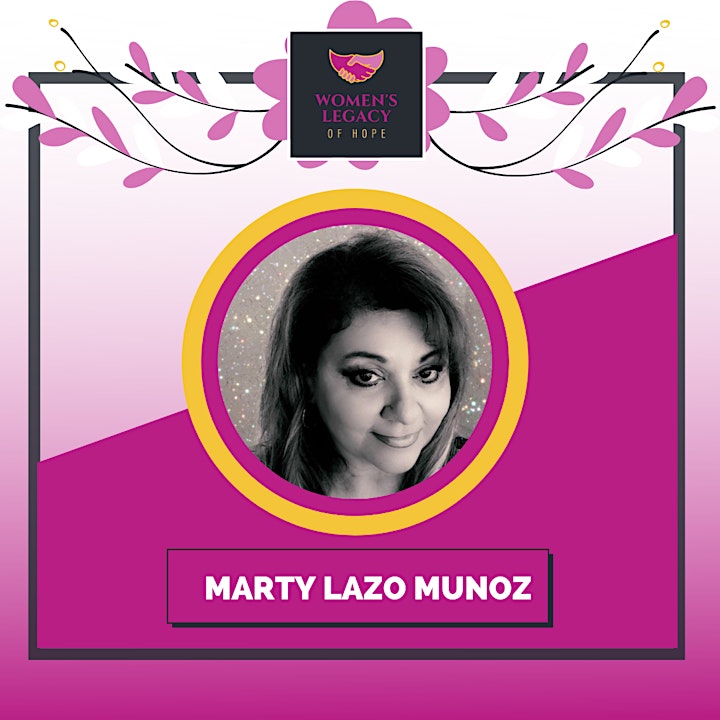 Author, Speaker, and CEO of MedCare Staff Women's Health
She is an Author, Speaker, and CEO of MedCare Staff Women's Health. Hiring Medical Doctors, Physician Assistants, Nurse Practitioners.Since 1989 Martha has helped many women achieve their goals and dreams through job training programs. Martha won the Recruiter of the Year Award from the State of California for hiring the most veterans. An active board member for many years of several boards for the veterans, Loma Linda Hospital in 2003-2004 Veterans organization in Los Angels, CA. 2001-2003
Woman of the Year 2012 NAWBO ( affiliate award) Volunteered at the Latin Medical Doctors Student association 2013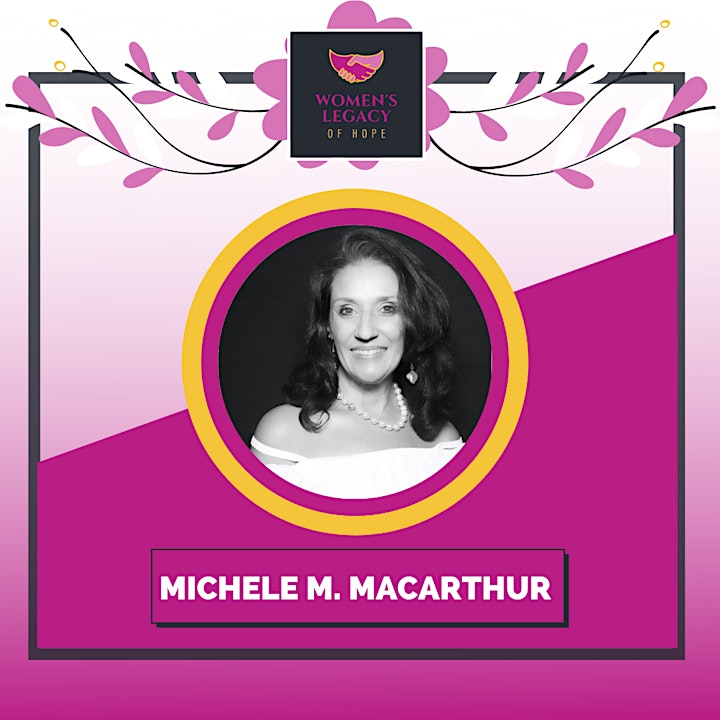 Hospitality, Health & Wellness Industry Strategist
Throughout a 30+ year career, Michele has worked in the Hospitality, Health & Wellness industry and a trusted strategist responsible for attracting, building & cultivating business development efforts for top global luxury brands, independent properties & management companies that attracted over 10 million visitors a season!
In Health & Wellness, her role is assisting patient healthcare needs with holistic herbal medicines to achieve superior wellness, positive quality of life, and/or enhancing what they have. Her motivation-coaching, teaching, & enlightening others how their vision, journey, "God" story are abundant blessings for another. Blessed with one of Muscular Dystrophies & overlap SE Lupus, she thrives on uplifting inspirations to make differences in others lives! Her true passion-serving those with disabilities around the world that are less fortunate.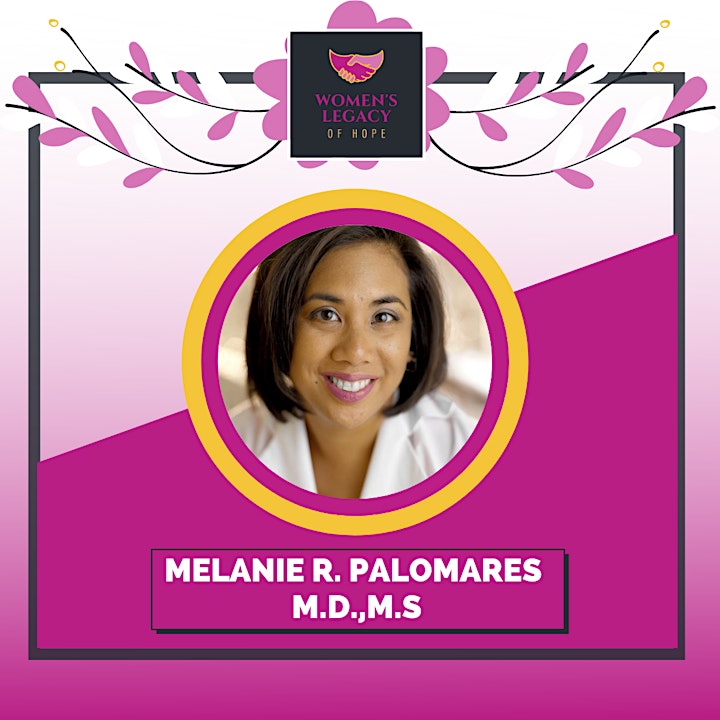 Physician Founder - Cancer Prevention Movement
With multidisciplinary training and experience in medical oncology, epidemiology, and clinical cancer genetics, Dr. Palomares, affectionately known as "Dr. Mel", practices preventive oncology. Dr. Mel coined this term to describe the care of healthy patients who are either at increased risk for cancer or are cancer survivors at risk for second cancers. Her research focus has been on cancer prevention, early detection, and risk assessment. She has particular expertise in breast cancer clinical trials, including trials using natural products.Dr. Mel earned her bachelor's degree in mathematics at Boston University, master's in epidemiology at the University of Washington, and a doctorate in medicine at Emory University. She completed an internship and residency in Internal Medicine at Harbor-UCLA Medical Center, followed by fellowships in Hematology at Harbor-UCLA, and Medical Oncology and Clinical Cancer Genetics at the University of Washington.
After nearly 20 years in academic medicine, first ,at the Fred Hutchinson Cancer Research Center in Seattle, WA, and then at the City of Hope Cancer Center in the Los Angeles metro area, she founded Cancer Prevention Movement, which aims to combine technology with public health to serve more people.
But what is much more inspiring than her credentials, is her personal story of how cancer has affected her family and herself.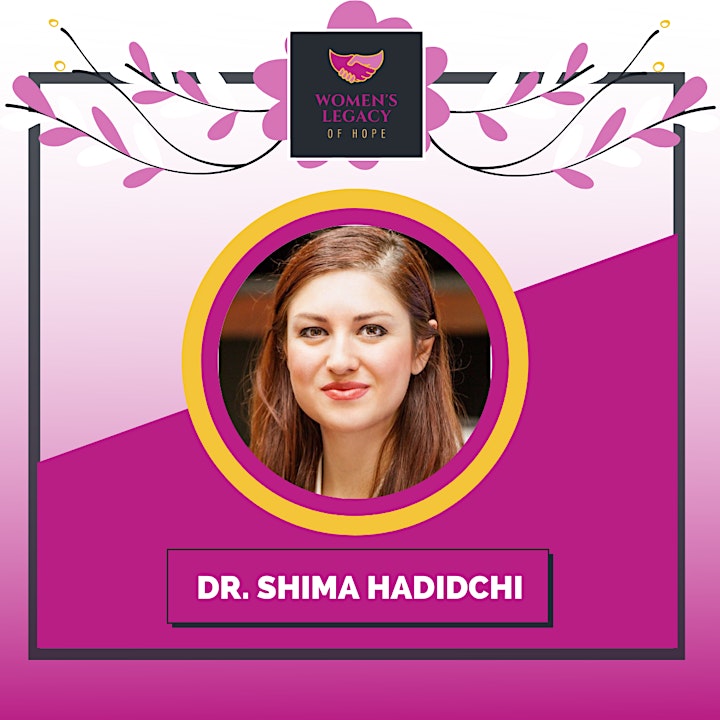 Best Rated Family Physician
Dedicated to helping patients be the healthiest they can be, Dr. Hadidchi is one of the best-rated family physicians in the High Desert. She encourages a collaborative approach to patient care and believes that patient participation is an integral component of the healing process. She strives to guide her patients to achieve healthier and happier lives.
At her private practice - Dr. Shima Hadidchi, MD - in Victorville, California, she and her medical staff offer primary care, telemedicine consultations, weight loss management programs, women's health, diabetes management, and so much more.
A member of the American Academy of Family Physicians and the American-Iranian Medical Association, the doctor is board-certified through the American Board of Family Medicine, which is a non-profit, independent medical association of American physicians who practice in family medicine and its sub-specialties. She also holds certifications in Advanced Cardiovascular Life Support and Pediatric Advanced Life Support.With a passion for medicine and patient care, Dr. Hadidchi earned her medical degree from Hadamon University of Medical Sciences in Iran back in 2004, with honors in a clinical externship and internship training. She also received awards for Best Intern and Outstanding Research Project. Upon relocating to the United States, she completed her residency training at United Regional Healthcare System in Wichita Falls, Texas from 2009 until 2012. She then worked as a hospitalist at St. Mary Medical Center from 2012 until 2013, after which she went into private practice.Family medicine is a medical specialty devoted to comprehensive health care for people of all ages. The specialist is called a family physician or family doctor. A family physician is often the first person a patient sees when seeking healthcare services. They examine and treat patients with a wide range of conditions and refer those with serious ailments to a specialist or appropriate facility.Among her list of achievements throughout her career, Dr. Hadidchi has been the recipient of the Citizen Award for HIV Education in Iran in 2003 and the Physician Humanitarian Award for attending the Cholera Control program in 2001. She has also earned CAPG Standards of Excellence Elite Status in 2017.Awards2017 - CAPG Standards of Excellence Elite Status, 2003 - Honors in clinical clerkships and internship training, 2003 - Best Intern Award - Hamadan University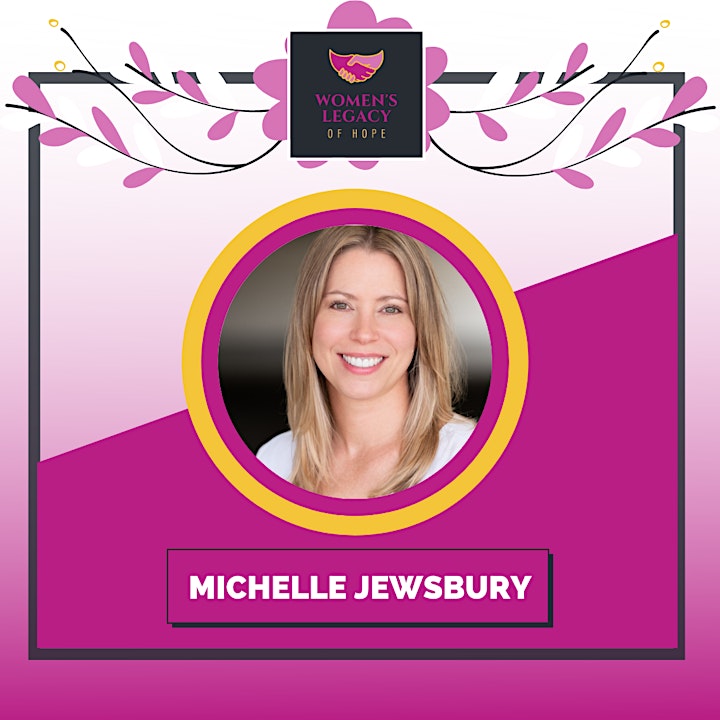 Author | Humanitarian | Actress
CEO/Founder of Unsilenced Voices
Michelle Jewsbury was born in Sandpoint, Idaho. She is an international philanthropic and soon to be best-selling author on Amazon.com for her memoir, But I Love Him. She is CEO/Founder of Unsilenced Voices, a non-profit organization focused on eradicating domestic abuse and sexual gender-based violence worldwide. She has been intervened on major networks and was recently seen on TradioV, interviewed on CalCoast news, and featured in The Collaborative Post. She wrote, produced ,and performed a critically acclaimed play to a nearly sold-out audience based on her experience with domestic violence in 2016. She has traveled to over 10 countries encouraging individuals to overcome their past to achieve success in their future. She has been speaking and coaching internationally for over 3 years.
Michelle is a trusted, essential asset to millions worldwide, coaching and empowering people who have experienced extreme difficulties and unforeseen circumstances. Her passion is to empower, encourage, and enlighten individuals to create massive success in business and personal relationships and to develop essential lifelong skills to overcome obstacles so they can impact the world.
She has a very successful background in sales and marketing and has spent over 10 years collaborating with successful business owners increasing sales, productivity, and overall success. She is an innovator with a remarkable ability to use her story to help others navigate through life.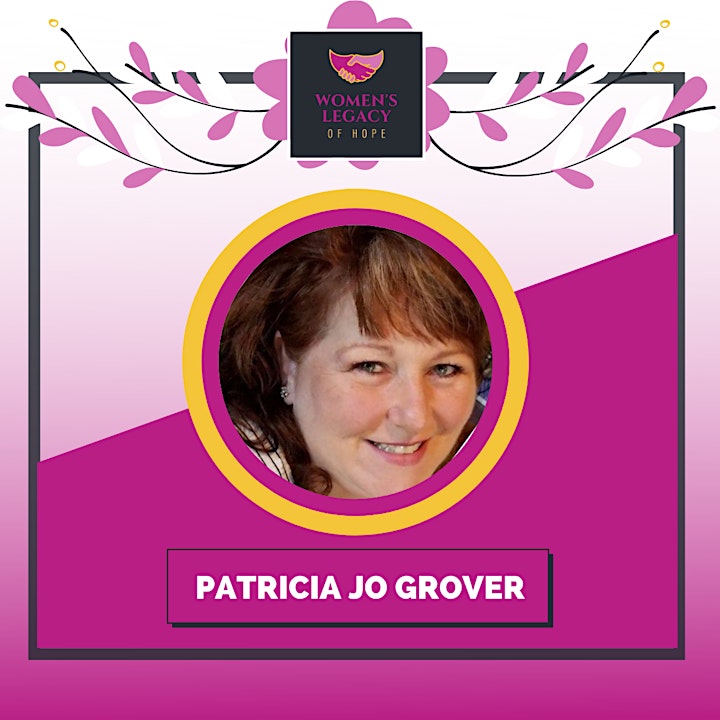 Goal Achievement Strategist/ Author
The Goal Achievement Strategist, Show Host of "The Patricia Jo Grover Show", Author of "Living Outside the Box" and the "Design Your Destiny Planning System" is also a public speaker, she incites action through empowerment! With her books and complete platform, she assists people in the process of setting S.M.A.R.T.E.R. goals, understanding what is needed to achieve them, creating a plan of attack, helps them to identify the barriers that they may face, and helps them to move past them so they are able to achieve their dreams.
Are you next, if not now, when?!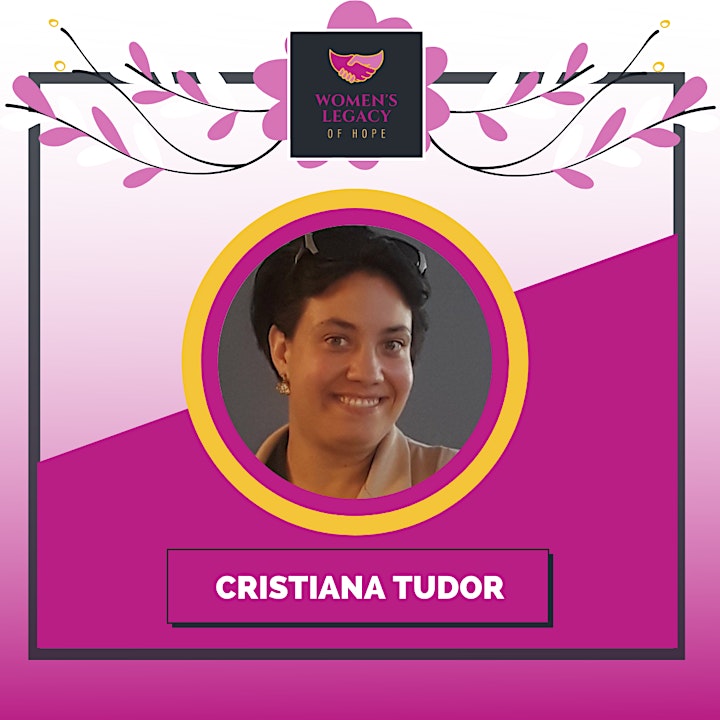 Branding Coach/ Investor/ Wealth Builder
She is a successful financial and wealth coach whose goal is to empower women of any income level to invest wisely using a customized blueprint that she has perfected over the years. Her mentorship and tools help them achieve Greatness.
Cristiana's main mission is to inspire women globally, achieve financial freedom. She believes "when good people make good money, they can do great things!"
As a successful Serial Entrepreneur, philanthropist, and investor in early-stage companies, Cristiana is now paying it forward by helping women build lasting wealth through unconventional investment strategies and effective coaching.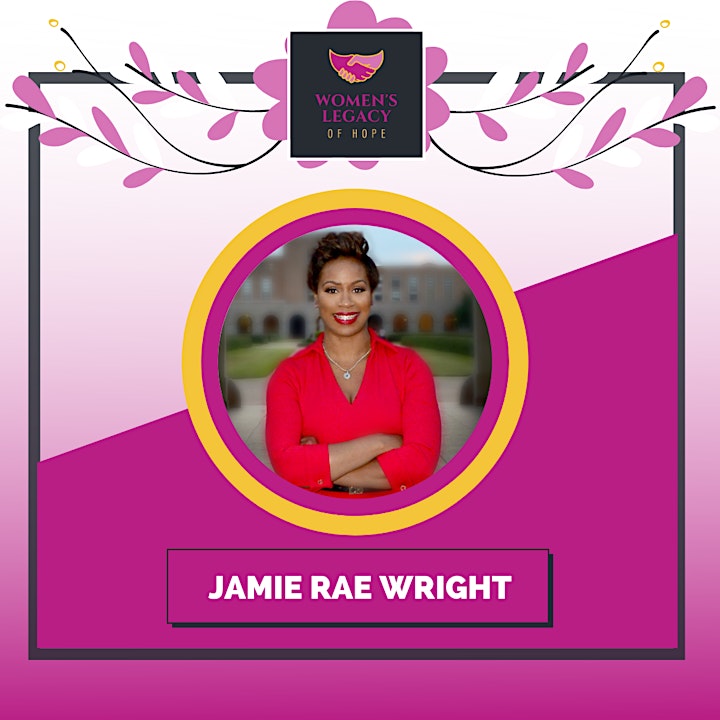 Speaker, Coach, Activist, Advocate & Author
She is a Domestic Violence Survivor, a powerful Speaker, Coach, Activist, Advocate & Author of the upcoming book, "The Power of Overcoming Shame and Learning to Love Yourself Again".
She endured sexual, emotional, and physical abuse as a child before becoming a victim of domestic violence as a woman. As an advocate and activist for domestic violence survivors, she motivates, encourages, and empowers others to overcome and transform their shame and trauma into self-love, healing, and happiness.
Despite her trauma of abuse, depression attempted suicide and becoming a mother at 14 years old, Jamie's ability to excel professionally is nothing short of impressive. She has served nearly two decades with the federal government in finance and auditing, spending nearly two years in Afghanistan in support of Operation Enduring Freedom. She is disciplined and focused receiving several certifications as a CGAP, CFE, CICA, a Joint Civilian Service Commendation, a NATO Medal of Service Award, and an Expeditionary Medal for Global War on Terrorism.
It is no wonder that her acts of exceptional service and perseverance inspired her to become an ambassador of domestic violence in the community. In 2020, Jamie founded Jamie R. Wright and is the creator of 5 Essential Steps to Healing. Jamie has appeared on 60 Minutes Quiero, BBC News, Houston Area Women's Center (HAWC) Leadership Campaign and Believe Luncheon, CBS, The Doctors TV Show with Dr. Ian Smith, and is currently scheduling her 2020/2021 Speaker Tour. Through her humility she has inspired the hearts and minds of thousands to create a new lens and conversation about domestic violence and the emotional, mental, and oftentimes, physical impact(s) of it.
As a humanitarian, Jamie R. Wright gives a portion of her proceeds to several non-profit organizations including the Houston Area Women's Center and Unsilenced Voices. Jamie is humorous, relatable and a mother to two beautiful daughters. She currently resides in Texas and enjoys her newfound freedom in life!
You can contact Jamie at www.jamierwright.com or overcoming@jamierwright.com.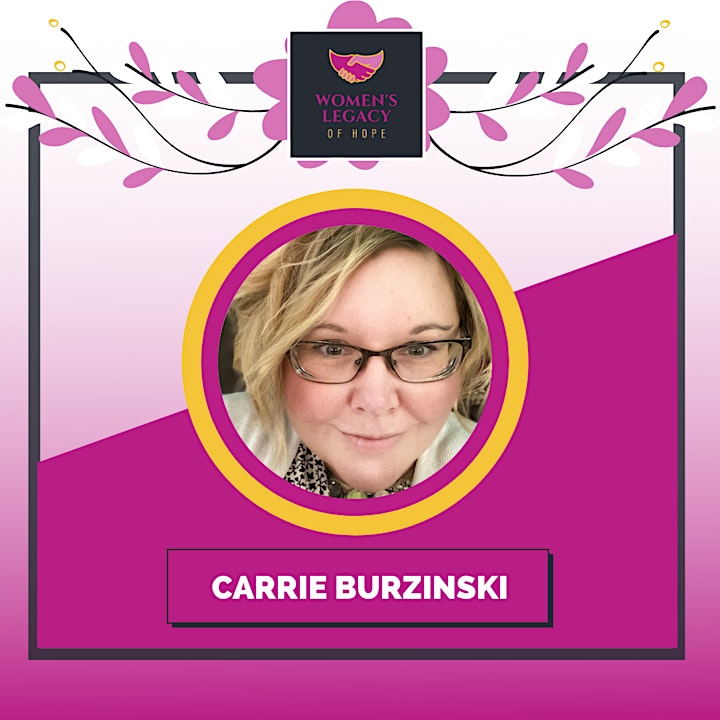 Health and Life Coach for Abuse Survivors
She is a woman on a mission to end abuse. Carrie is a survivor and advocate for victims of abuse.
She works with the large hospitals in her area as an abuse coach and resource. She has worked in healthcare for 20 years and dedicated her life to serving others.
Carrie is a health and life coach for abuse survivors. She works to empower women as they build a new life after abuse. Her program is called "Your soul mapping journey from victim to victorious." Her program helps women embrace a new start, a healthy lifestyle filled with victories. Carrie just completed a 21-day summit, dedicated to giving back during this time of COVID and letting victims and survivors of abuse know they are not alone. "The Relationship You Desire Summit" was a free summit built to spread awareness about abuse, support those in need,and connect professionals working to end abuse.
She can be reached by email: hearmerespectme@aol.com .,FB: Carrie Burzinski, IG: Carriecoach2020, and her series is listed at https://www.therelationshipyoudesire.com.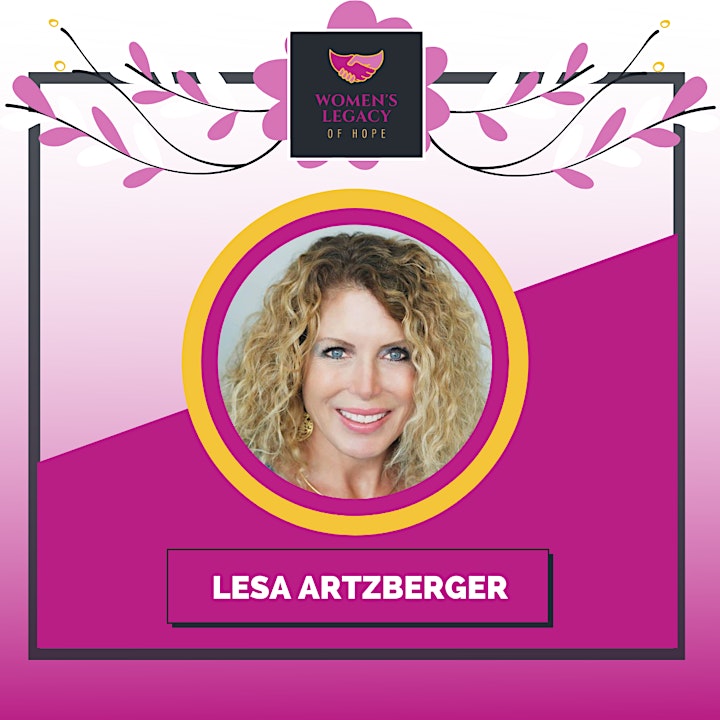 Financial Insurance Expert Specializing in Living Benefits
After losing her father from heart failure, five years ago, Lesa started to feel her own mortality. Dropping everything to assist in moving her mother into assisted living, she realized she too may need some type of long term care in the distant future. Upon researching different long term care options, Lesa found living benefits, with Five Rings Financial. She became a client first, and was so passionate about assisting people with this little known protection of their financial preservation, that she became a financial insurance expert, specializing in living benefits.
Additionally, Lesa heads up 2 chapters of Wine, Women and Wealth, in San Diego County, and is quite passionate about assisting families and women in transition. This includes; entering the work force, getting married, starting a family, divorce, and losing a loved one. Her passion is education, first and fore most, and helping people to avoid the roller coaster of the market! Lesa is also teaching Money 101 at Mira Costa College, on occasion, and loves it!
Lesa has a small terrier, Zoe, and loves to hike, ski, and rollerblade, as often as possible!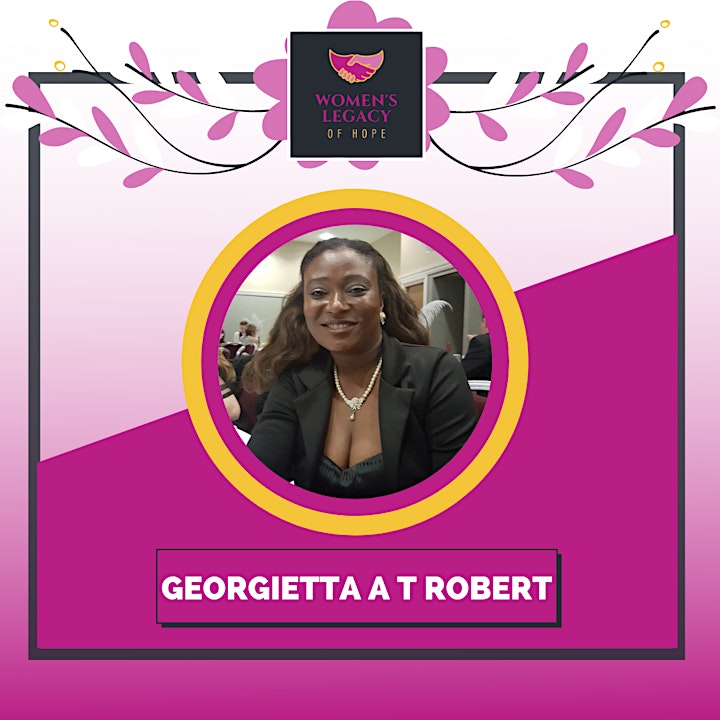 Health, Wellness, and Mindfulness Coach , Founder of Gart Magazine
I am a global transformational Health, Wellness, and Mindfulness leader, as a visionary, I am now able to help other women to heal their past and look forward to their feature in true faith, and to be able to find who they are and to be and do their real self. I use my magazine to help them speak their truth, Uncover their true messages and develop and gain powerful personal Health, and Mindfulness to healing themselves for a better feature. Helping women make a big impact and build a legacy, I train women to build a steady income while they stay at home, and by using powerful mindset changing tools and simple business development strategies.
My passion is to be able to help as many women achieve the vision of live and extensive financial and personal abundance. Where every woman has the ability to unlock her greatness from within.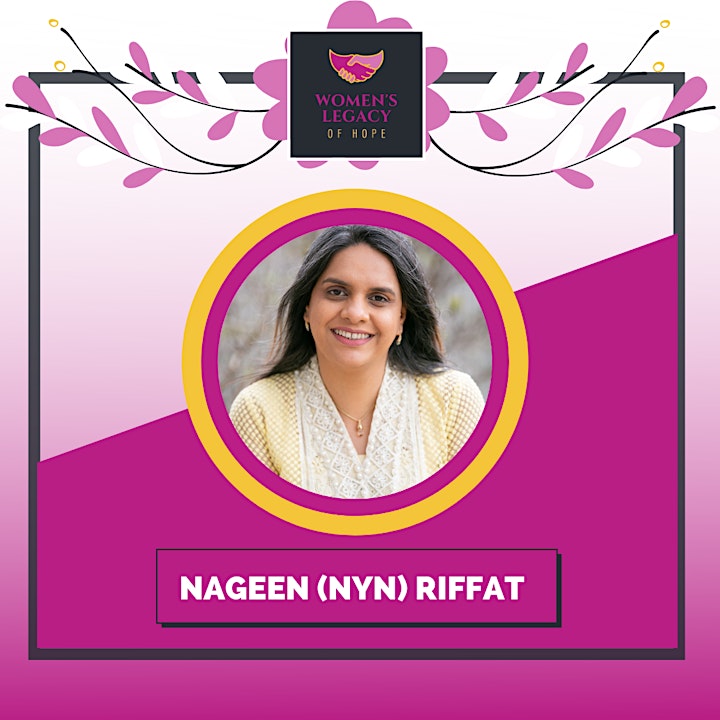 Business Leadership Coach, Consultant, Author, and Speaker
For the past ten years, Nageen Riffat – also known as Nyn – has dedicated herself to empowering women and guiding them to embrace their potential. As a business leadership consultant, coach, author, and speaker, she has helped thousands of women build a life of success, influence, and positive impact, both within and outside of the USA.
Not only does she run her consultancy business, Nyn's Dreams LLC, from her hometown of Houston, she has also been a volunteer for the USA's Integrated Refugee and Immigrant Services, a business mentor for the Cherie Blair Foundation in the UK, an advisory board member for Steering for Greater Good in Nigeria, and the founder of the #IAmYou movement, among other things.
Nyn is seen as a reputed leader in the corporate sector who delivers engaging training sessions and talks on critical topics of diversity, equity, inclusion, and belonging at the workplace.
Nyn's book "#HerRhythm: You Are More Than Your Survival Story" has gained a lot of attention around the world. In its pages, Nyn bravely tells of how she escaped her abusive husband in Pakistan, fought for custody of her two sons, and took refuge with them in the USA. Much of the motivation for her entrepreneurial work comes from her past experiences of abuse and repression, and it is her hope that her story and work will not only captivate those who need it, but inspire them to a life of more.
You can learn more about Nyn and her work at www.nynsdreams.com