Thanks for the Feedback: Skills for Receiving Feedback Well

Tuesday, January 24, 2017 from 6:30 PM to 8:30 PM (PST)
Event Details
About the Culture Design Series
The ability to spearhead culture change in today's rapidly changing startup environment is the difference between thriving or barely surviving. Join CULTURE LABx in a workshop series at General Assembly that showcases a variety of models in culture design: visual thinking, positive psychology, experience mapping and more.
Jan 24: Thanks for the Feedback: Skills for Receiving Feedback Well 
Feedback is key to learning, growth, innovation and scale. Yet, whether on the giving or receiving end, most people struggle with feedback.
The typical response is to focus on teaching (and encouraging) people to give feedback, to be more skillful and persistent. But if the receiver is unwilling or unable to take in the feedback, there's only so far skillfulness or persistence can go.
We think we've got it backwards. We should be focusing all of us on how to receive feedback. And the advice must go beyond "don't take it personally" or "don't get defensive." The challenges are deeper than that.
In this session based on Thanks for the Feedback (Viking 2014), we take a hard look at how we all react to feedback, and how to turn even off-base, unfair and poorly-delivered feedback into real learning and growth.
Takeaways
In this interactive workshop you'll learn, we will:
Identify the challenges of receiving feedback, particularly for high achievers
Clarify 3 kinds of "feedback" we all need to learn and grow
Highlight typical triggers that incline us to dismiss or debate rather than learn from feedback
Provide actionable tips individuals can integrate into their teams and daily practices to make feedback work better
About the Instructor
Elaine Lin Hering, Culture Changemaker, Triad Consulting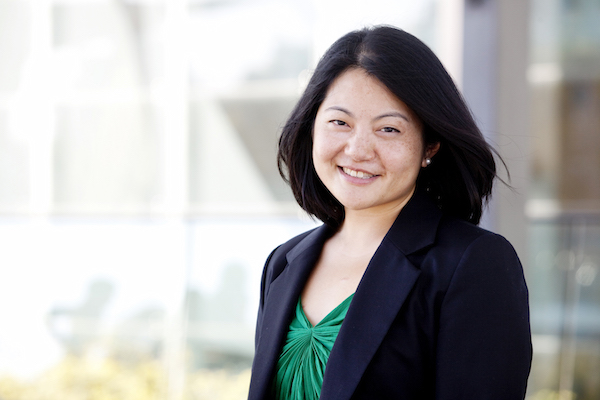 Experiment with us
Culture design is challenging—it really does take a village. We encourage participants register as a pair. You can be co-workers, co-conspirators, or collaborators. It doesn't matter, we just think it's more fun with a partner.
In Partnership With
When & Where

General Assembly
225 Bush St, 5th Fl
San Francisco, CA 94104


Tuesday, January 24, 2017 from 6:30 PM to 8:30 PM (PST)
Add to my calendar