Monologist extraordinaire Mark Anderson has done a lot of thinking this pandemic year and has a lot of stuff to say - w/music by Frank Pahl.
About this event
Thanks a lot!
a monologue written and performed by Mark Anderson
w/music composed and performed live by Frank Pahl
directed by Isabelle Kralj
Gigante's Artistic co-Director, and monologist extraordinaire, Mark Anderson has done a lot of thinking this pandemic year and thus has a lot of stuff to say…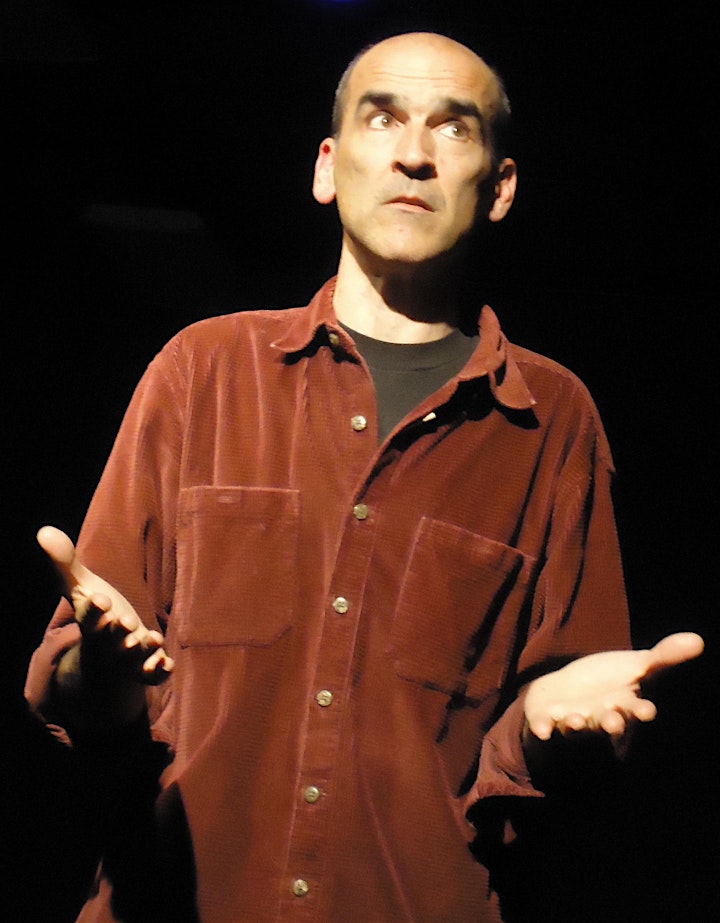 Photograph by Isabelle Kralj
November 19 @ 7:30PM (w/post-performance reception)
November 20 @ 5:00PM
November 21 @ 2PM (w/post-performance talkback)
Kenilworth 508 Theatre
1925 East Kenilworth Pl. 5th floor
On Milwaukee's East Side.
Get your tickets now! Seating is limited!
Proof of vaccination and masks required for in-person attendance.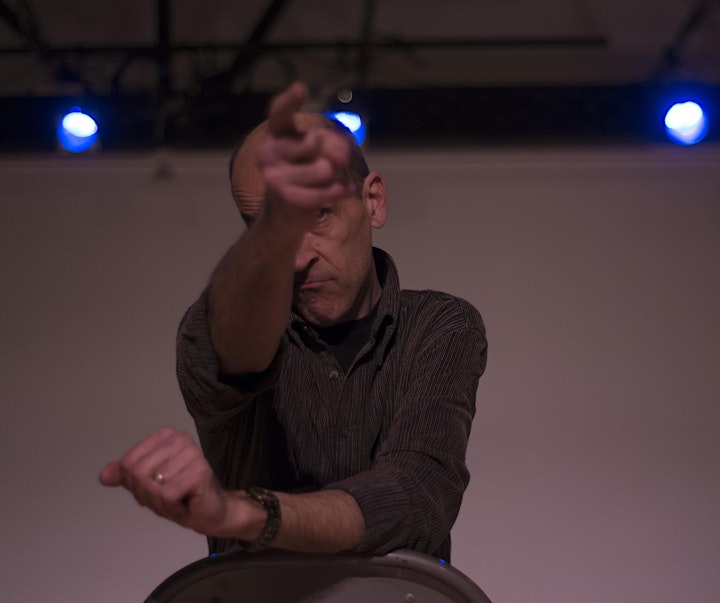 Photograph by Nicholas Williams
About Mark Anderson:
Theatre Gigante Artistic co-Director MARK ANDERSON is an artist based in Milwaukee whose work as a monologist, playwright, and interdisciplinary artist has been seen in over thirty cities around the country, and in Europe.
Anderson has worked as a soloist, or in collaboration with many other Milwaukee performing artists and groups, including Present Music, Wild Space Dance Company, Inertia Ensemble, and many times with Theatre X, for whom he wrote several plays, including Quorum.
In 1996, Anderson began working with Gigante founder Isabelle Kralj, and since then they have co-created over forty original productions, including Petrushka, My Dear Othello, The Beggar's Opera, Three Other Sisters, The Lears, and The Way Things Go.
Anderson has written and performed monologues for Gigante, as well as Links Hall in Chicago, Grinnell College, James Madison University, University of Michigan, and in numerous US cities, including Madison, Chicago, Buffalo, New York, Houston, Los Angeles and Seattle. In 1986-89, he toured with PS122 Field Trips.
He has been commissioned by the John Michael Kohler Art Center in Sheboygan, Wisconsin, to create site-specific performance works, solo and with Theatre Gigante. He was also commissioned by the Pabst Theater to write, direct, and produce a ninety-minute entertainment for the Pabst Theater Centennial Ball.
He has received numerous grants and commissions, including two Wisconsin Arts Board Interdisciplinary Arts Fellowships, and was twice selected for inclusion in the Wisconsin Triennial Exhibition at the Madison Art Center.
He received a BA in Theatre from Grinnell College, and an MFA from the University of Michigan School of Art & Design. He has taught at UW-Milwaukee, Alverno College, Grinnell College, and is presently Adjunct Professor at Milwaukee Institute of Art & Design.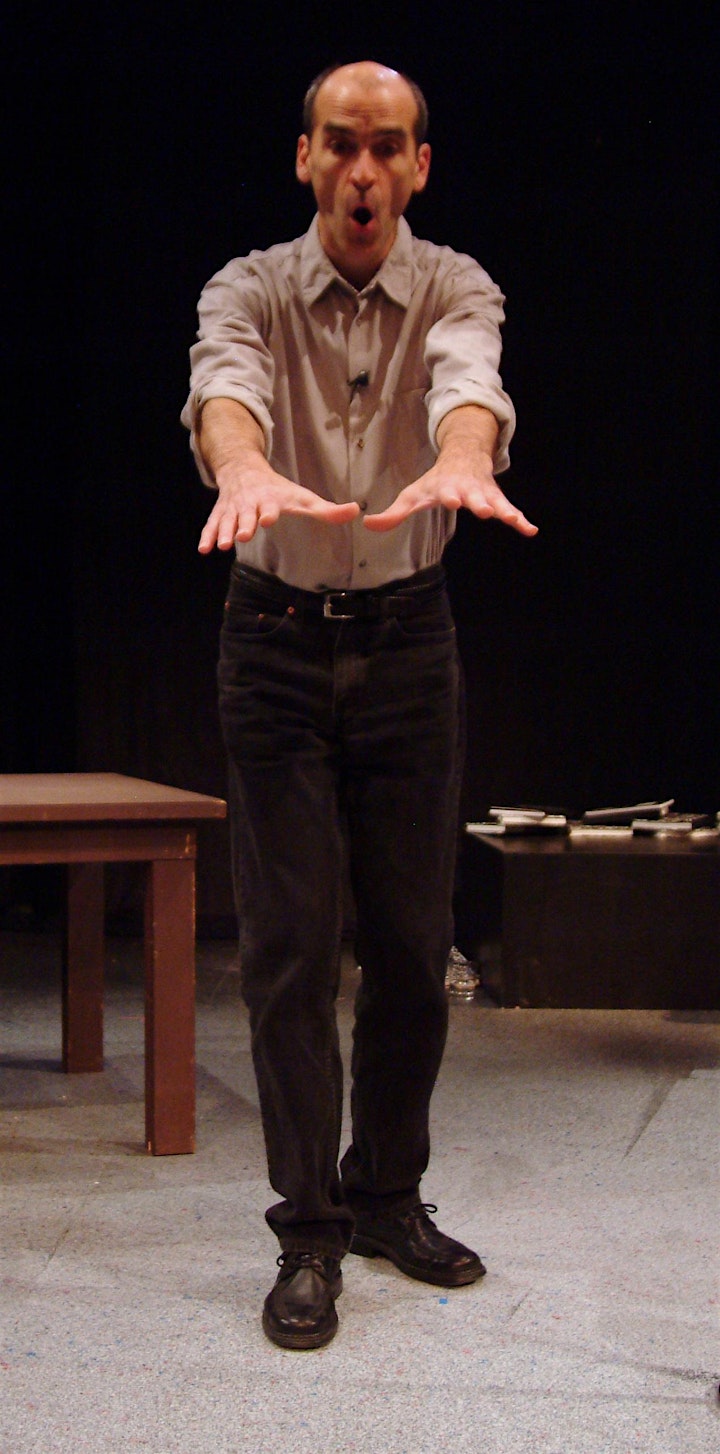 Photograph by Tate Bunker
Gigante's longtime collaborator Frank Pahl underscores the stuff with his charming, original, and innovative one-man-band!
"a sound more alive and more spontaneous than a great deal of mainstream pop … and Pahl's curiosity and joy in creation feels all-too-human."
---Sarah Rose Sharp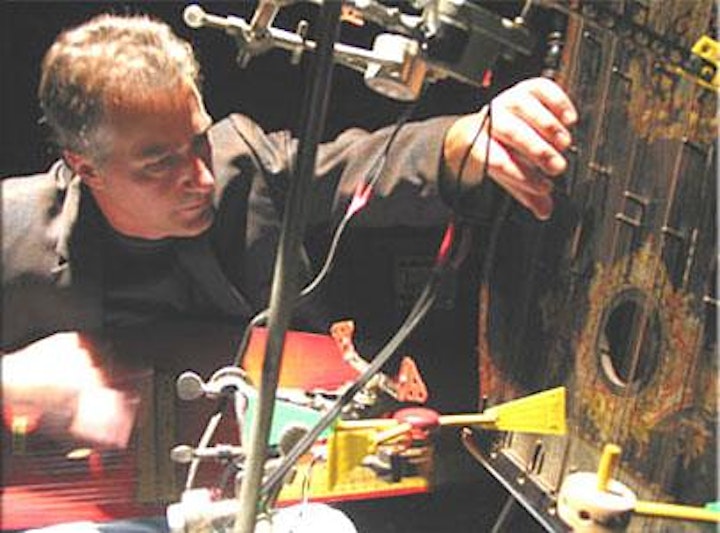 About Frank Pahl:
Longtime Theatre Gigante collaborator FRANK PAHL is a Michigan-based musician/composer, working in several styles. He has performed throughout North America, Europe, and Asia and has led several groups, including Only A Mother, Scavenger Quartet, and Little Bang Theory. He has composed music for numerous dance and theatre productions and, as a composer, is known for employing an arsenal of instruments...traditional, non-traditional and homemade. He also builds and exhibits automatic instruments. Frank's fascination with, and collection of, toy instruments developed into Little Bang Theory in 2005. He currently teaches Sound Art at College for Creative Studies in Detroit.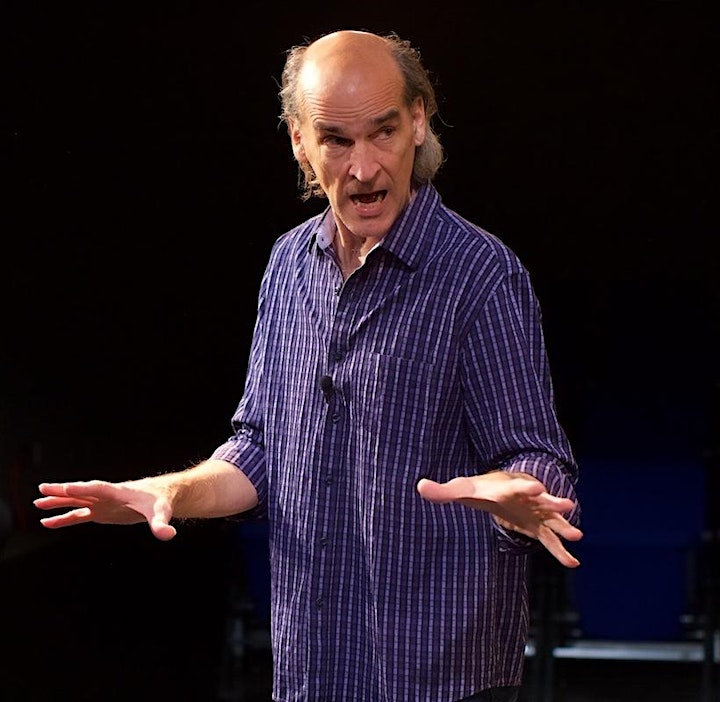 Photograph by Robert M. Powell
Come join Mark and Frank in the delight of sharing thoughts, feelings, ideas, and so much more…
The above is for the in-person, live performance of Thanks a lot!
If you are looking for tickets to the VIRTUAL showing, click on this link:
Organizer of Thanks a lot!