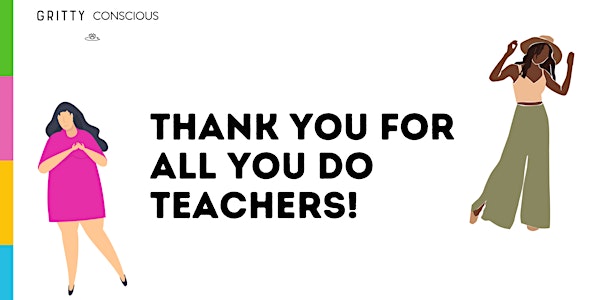 Thanking All Educators
Free resources for educators!
About this event
Now, more than ever, we need to be incredibly kind to ourselves to help maintain mental wellness.
You teach students this all of the time– the basics of self-compassion, kind self-talk, and growth mindset. It's time to turn that inward 💜
Tons of free wellness resources and a 25% discount code for my science-based Mindfulness training program are included.
Disengage from over thinking and automatism by tapping into your natural inner stability and resourcesfulness.