Description
A unique opportunity for you to start the holiday season with style!
Polish Success Centre & Polish Business Link are delighted to invite you to an amazing event happening for the 1st time in London – Thames Business Networking.
https://www.youtube.com/watch?v=1GBz3qCX9-8
Who is the event aimed at?
The event is mainly aimed at entrepreneurs from the Construction, IT, Trade & Import/Export industries. However, all like-minded entrepreneurs wishing to expand their business circles are more than welcome.
When does the event take place?
The event takes place on the 24th of June - starts at 7pm and is to last 4 hours.
What is the event's agenda?
After a glass of complimentary champagne our Special Guests will make their speech. They will be followed by 10 Entrepreneurs delivering their Elevator Pitch. Around 9 pm the event will take on a less formal tone. All the participants will get a chance to mix and mingle, share their business experiences, make the right connections and potentially find what they are looking for. Delicious finger food buffet will be provided to make the whole experience even more enjoyable. Dress code – smart casual
The cruise will finish around 11pm at Festival Pier where the networking will be continued in the nearby pub.
Limited number of Early Bird Tickets are available until 12th June 2016.

For more information please contact us: 07842613016 or 03301110946
#ThamesNetworking
---
Partners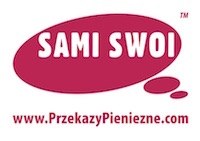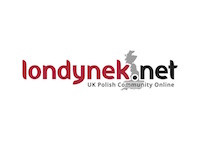 Supporters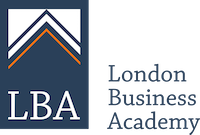 ---
Thames Business Networking Agenda
24th June (Friday)
18:30 Check in at Festival Pier & welcome drink
18:45 Boarding
20:00 Welcoming
20:00 Special Guests presentations:
EU Referendum results, Agata Dmoch, United Poles

Breaking down cultural barriers in mixed community business environment, Agnes Khan, Centrum Properties Ltd

Stirring up a storm in a global tea cup,

Ricky Kothari, T-Sticks of London
20:45 Elevator Pitch: 10 slots, 60 seconds each
21:00 1:1s with the Special Guests & Cocktail Networking
23:00 Arrival at Fesival Pier
---
Guest Speakers
Agata Dmoch, United Poles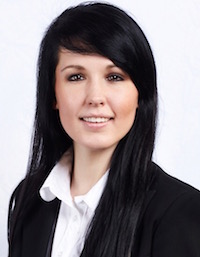 Agata read law at the University of Westminster and completed the Legal Practice Course at the University of Law in Birmingham. During her studies she undertook a number of placements including those with global listed PLC's both in Poland and London.
Having completed a training contract she was admitted as a Solicitor of Senior Courts of England and Wales in September 2011. Additionally, Agata studied Ethical Reasoning at Harvard University as well as Executive MBA at Aston Business School. In 2011 she was awarded a title of "ASTON 100" - a title awarded to students of Aston University who have shown exceptional contributions in their community, in their academic work, as entrepreneurs or as charity fundraisers. Agata specialises in corporate law. In October 2012 she led an acquisition of a cosmetic surgery clinic in Poland of which she is now a shareholder.
In 2013 she received an Honorary Award called the "INDIVIDUAL OF THE YEAR" awarded by the Ambassador of Poland in the UK for her extraordinary contributions to the Polish community in the UK and the Polish-British cooperation. Agata is a very active member of the Polish Diaspora and a Board Memebr of United Poles - an organisation which aims to promote British-Polish business, scientific and social cooperation.
Ricky Kothari, T-Sticks London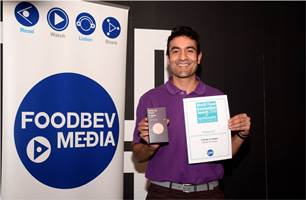 Father, husband and disrupTing Teapreneur., not only a lover of tea but the burning desire of making a positive change in society, lifelong passionate student and live life to the max. Ricky, our co-founder, is a health nut that was brought up on camellia sinensis (that's Chinese tea or Indian Assam to you and me). His background is in management consultancy. This led to him visiting a wide variety of different offices that always had the same problems- No clean tea spoons! This lead to some very tea-stained fingers, with the final straw being when his teabag stained a clean white shirt just before a board meeting, and the T-Sticks concept was born. He spends any free time he has as a high intensity spin instructor, preaching about the amazing health benefits of tea. About Ricky: * Passionate and an 'infusisast' about teas, well-being business, entrepreneurship and giving back by helping people on their journeys. * Fitness enthusiast, Qualified Level 3 advanced gym instructor passionate about sharing knowledge about health and fitness pushing beyond comfort zones safely in 'spin/indoor cycling'. Particular interest in physiology, biomechanics and applied nutrition linking to growing well-being trends.

Agnes Khan, Centrum Properties Ltd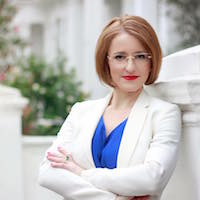 Agnes Khan has over 13 years of experience in properties. After 3 years of being in the UK she has bought her first property.She is a business owner and active investor. She knows what it takes to get on the property ladder and is passionate about helping others to buy their first property or increase the portfolio. She also runs some charity projects and is involved in an international trading business. She has published and translated 2 books. She is a fulfilled mother and wife with 2 kids.