Description
Join us for this evening cruise beginning and ending at Westminster Pier. Meet fellow adventurers, hikers, and people from all over the world. Join us for some networking, good conversation, snacks and drinks and lively music as we meander our way along the river Thames on what promises to be a fun and exciting evening!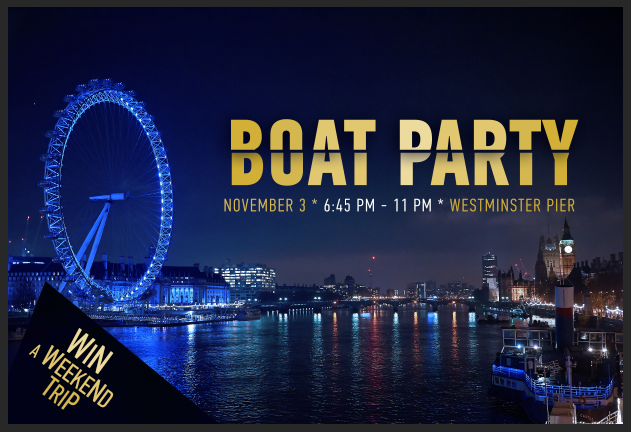 Price: Early Bird £16.52, after 27th October - £21.52
What's included:
• Boat entry
• Snacks
• Company of fellow travellers and adventurers and lots of fun
The recently refurbished William B, offers a cool and contemporary take on river cruising with a huge open deck for sensational river sights.
Cash bar will be available on the boat. Wear whatever you feel comfortable in, there is no dress code for the party!
You will also have an opportunity to WIN A WEEKEND TRIP with us. The details of the lottery will be announced on arrival.
Meeting place and time:
Our hosts will meet you at Westminster Pier at 6:45 pm the latest.
The boat leaves at 7.00pm SHARP. If you arrive later, you will not be able to get in.

Here is the map:
https://www.google.co.uk/maps/search/westminster+pier/@51.5024413,-0.1241697,17z/data=!3m1!4b1?dcr=0
FAQs
How can I contact the organizer with any questions?
If you have any doubts, queries or would like to chat to anyone about the best options for you, please contact us via email on emrgind@yahoo.co.uk and 0776 019 8360.
Date and Time
Location
Refund Policy