Description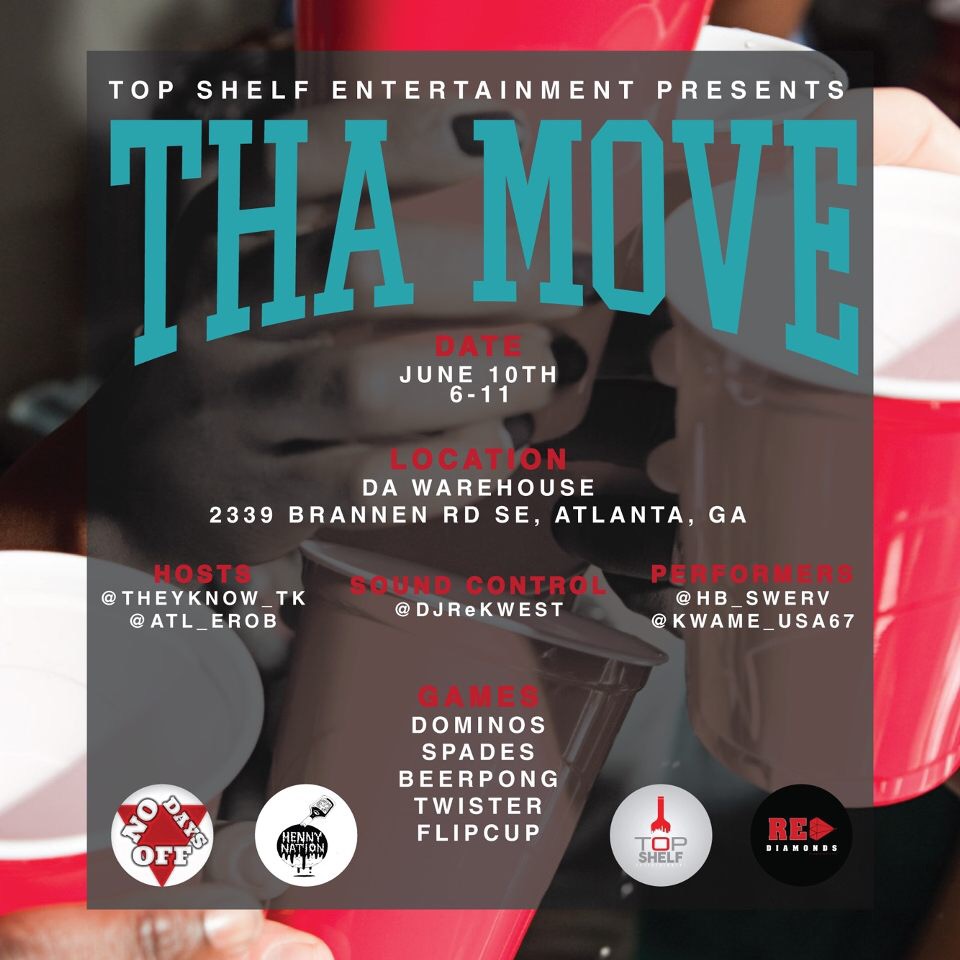 Come kick it at the ULTIMATE KICKBACK with Top Shelf, Entertainment, hosted by ERob (@atl_erob) and Tucari Keey (@theyknow_tk)! We have Red Diamond's very own @DjReKwest on the 1's & 2's, live coverage with No Days Off Radio (@NDORadio), performances by Kwame (@king_herk) & Henny Nation (@hb_swerv), games & much more! It's #THAMOVE before the move!
Tell a friend, to text a friend -- you don't want to miss #THAMOVE!
Location: Da Warehouse
2339 Brannen Rd SE
Decatur, GA, 30316
Date(s): Saturday, June 10th, 2017
Time: 6:00 PM - 11:00 PM
For more information, contact us at experiencetopshelf@gmail.com!