Tha L. Spot's Meet & Greet w/ Tha L. Spot Show, Evan Brown, SheTek Conferen...
Description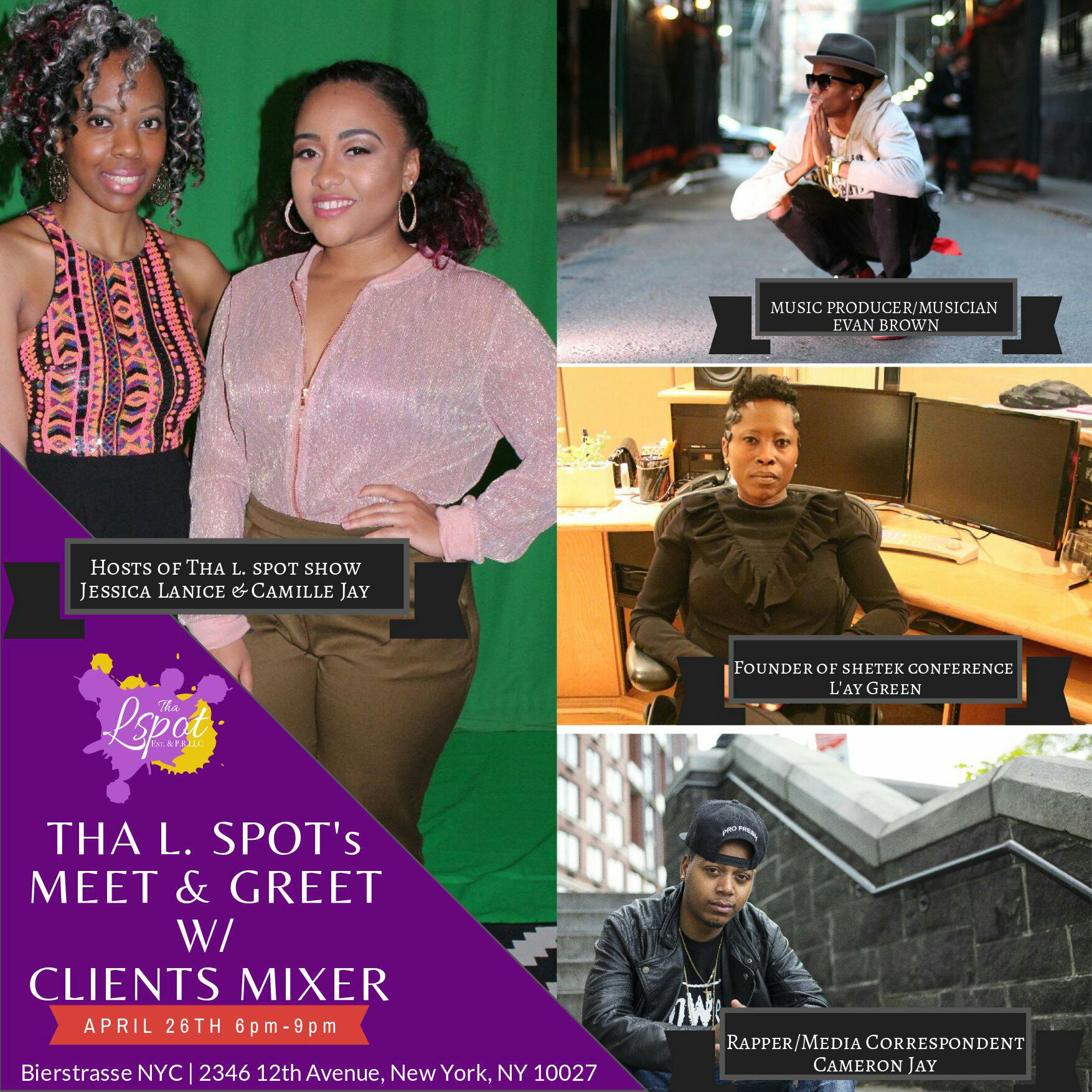 Meet & Greet with Tha L. Spot Ent. & P.R. LLC's clients cable television show Tha L. Spot Show, music producer & musician Evan Brown, CEO of SheTek Conference and rapper Cameron Jay. You'll be able to network and have a good time with all of our clients. There will be special announcements from our clients.
Come out and enjoy! Happy hour specials! Free entry! Tell a friend to tell a friend! We look forward in seeing you there!
Location:
Bierstrasse NYC
2346 12th Avenue, New York, NY 10027
Be on time! It's only a three hour event!