Description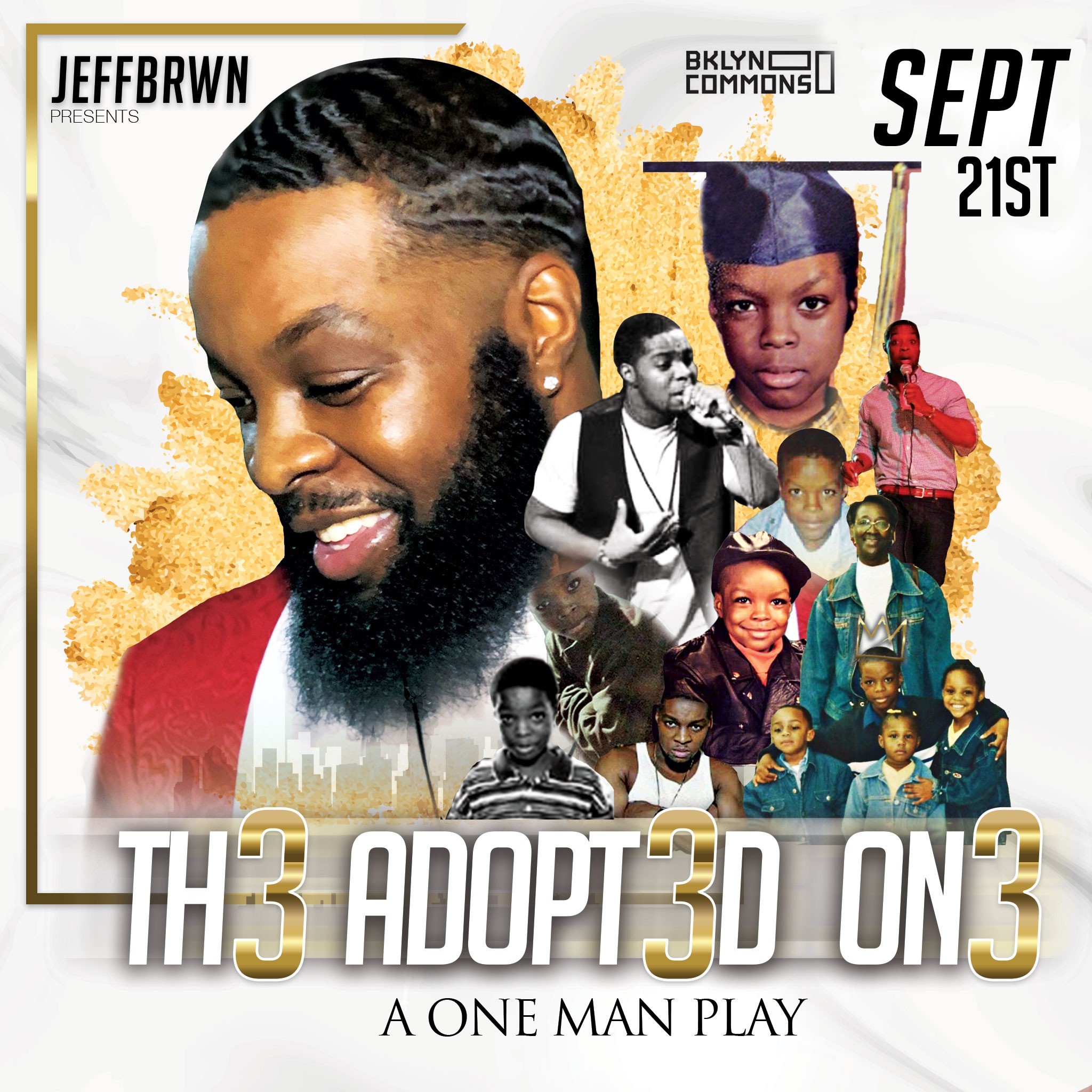 Th3 Adopt3d On3 is an autobiographical one man play written and performed by Jeffrey Brown, that portrays the complexities and struggles of a young black man in the foster care system.
Adopted at 13 years old, Jeffrey chronicles his life in a powerful comedic, musical, drama, taking us with him as he navigates the uncertainty of foster care through his adoption into the Brown Family and beyond.
Journey through his mind as he brings his experiences to life in a hilarious, insightful, gripping non-traditional performance that will not only shed light on the struggles of young men and women affected, but will reveal hope and possibility connected in every human story. There is a theme that even in comedy there is depth and a seriousness evoked in every joke and there can be profound healing in music.
He asks and answers questions about his worth, what it really means to be Adopt3d, his rightful place on this earth and in every new family he enters.
Questions such as "Am I a mistake?" "Am I good enough?" " Does my mother even love me?"
A story of trial and triumph, a comedy, a musical and surely not to be missed…
Refreshments will be available.
This Event is Sponsored By Brooklyn Commons #BKLYNCOMMONS
Doors Open at 6:30pm Show begins at 7pm