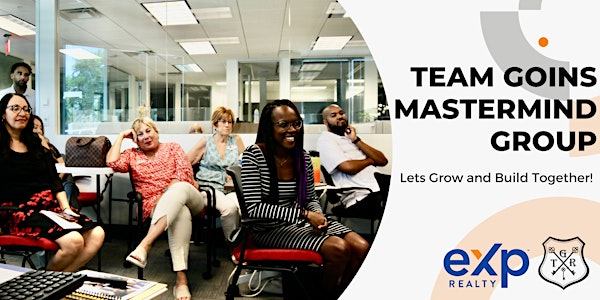 TGRI Mastermind Group
We are committed to empowering and growing our community, by creating a trusted place where we can connect and collaborate to achieve!
About this event
Hosted by Dr. Kenyatta Goins & Torre' Jones, the weekly Team Goins Realty Investments (TGRI) Mastermind Group call is dedicated to bringing together a diverse group of professionals from various industries, including: real estate, financial services, insurance, construction, public speaking, leadership consulting and more!
During each 1 hour session, we will cover a diverse set of topics and here from an expanding group of partners and industry professionals. Attendees have opportunities to connect and collaborate with each other in addition to gaining access to resources and upcoming events before anyone else!
If you are new in an industry or experienced and looking to increase your skills and competitive advantage, our community is motivated and excited to learn how we can assist in getting you where you want to be.
We look forward to connecting with you