Description
Need better communication skills?
Need to smart your career planning?
Taiwanese Global Mobility (TGM) North California Team would like to present you a soft skills development speech at ITRI (San Jose) on April 29. This speech will benefit your communication skills and improve your career path planning.

The following topics are included:
1. How to build positive relationships.
2. The model with value-based communications and actions.
3. Intelligent career planning.



It is our honor to have AT&T Director Mrs. Elaine Kung to share how she achieved her life and career goals by mastering and excelling her soft skills. As an immigrant moving from Hong Kong to America, Mrs. Kung went through various challenges, and became an influential business leader.. She had more than 30 years of career in AT&T, from R&D at Bell Labs, business marketing, to operations. She also devoted herself to volunteering services, including speaker of leadership, vice president of human resources, board member of Chinese Institute of Engineers in Dallas, and was awarded the Women of Color Science, Tech, Engineering, Math Industry Career Achievement Award. The TGM sincerely invites you to join this event to meet one of the most brilliant hearts in the global mobility community.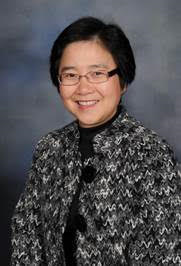 Agenda:
4:30 PM - 4:50 PM Check-in and Networking
4:50 PM - 5:00 PM Opening
5:00 PM - 6:00 PM Soft Skills Development-- Keynote Speaker
6:00 PM - 6:20 PM Q&A and Networking
*Complementary food and drinks will be provided*


Noted:
We will ask you $10 for early bird online registration. The entrance fee will be $15 if you do on-site registration.
The registration fee will cover the taxi fee of our speaker and the cost of hosting this event.
Any question? Please email at DAPHNE.YY.LAI@GMAIL.COM