TGIFridays #MotivationMonday 3rd Monday Networking Mixer & Motivational Tal...
Description
#MotivationMonday | Speed Networking Mixer & Motivational Talk

Video Taping for the #MotivationMonday TV/Radio Show - Monday, October 15, 2018 7pm-9pm

Billboard Award Winning TV Producer, Shelly Shell Williams and TGIFridays City Ave bring you "How to Level Up Your Brand" Motivational Talk! McDonald's has their special sauce, Drake wants to know if KiKi loves him, so what do you want people to know about your brand?
We invite you to an evening out with other local business owners, entrepreneurs, executives, speakers, authors, hairstylist, photographers, models, media moguls, radio/TV hosts and career-minded professionals on Monday, October 15, 2018 7pm-9pm at TGIFridays City Ave.
Check out the fun from the last #motivationmonday (grab the link)

https://www.youtube.com/watch?v=0ea0u5r1Nms
Your Network is Your Net –Worth

Mix, mingle, with like-minded professionals from all walks of life. Build lasting, valuable, and real relationships, meet and greet with professional business owners and entrepreneurs.
Success breeds success
Each month we will be featuring an entrepreneur or business owner who will showcase their business or product during the event, is that you? #MotivationMonday is geared towards growing your network, exchanging information, meeting and learning from leading entrepreneurs and professionals.
---
Our guest speakers are are successful entrepreneurs who quit their jobs to pursue their dreams. They will share their real stories, the good, the struggle and the victory.

---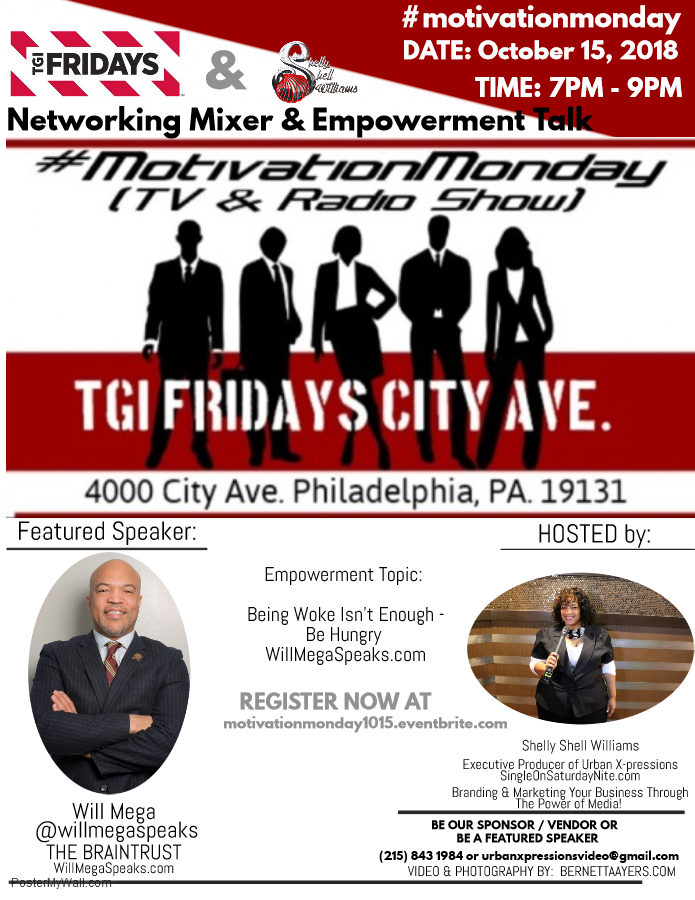 Free Parking | Business Card Drawing for Free TV Interview | Happy Hour Specials | Photographs
Hosted by:

---
Shelly Shell Williams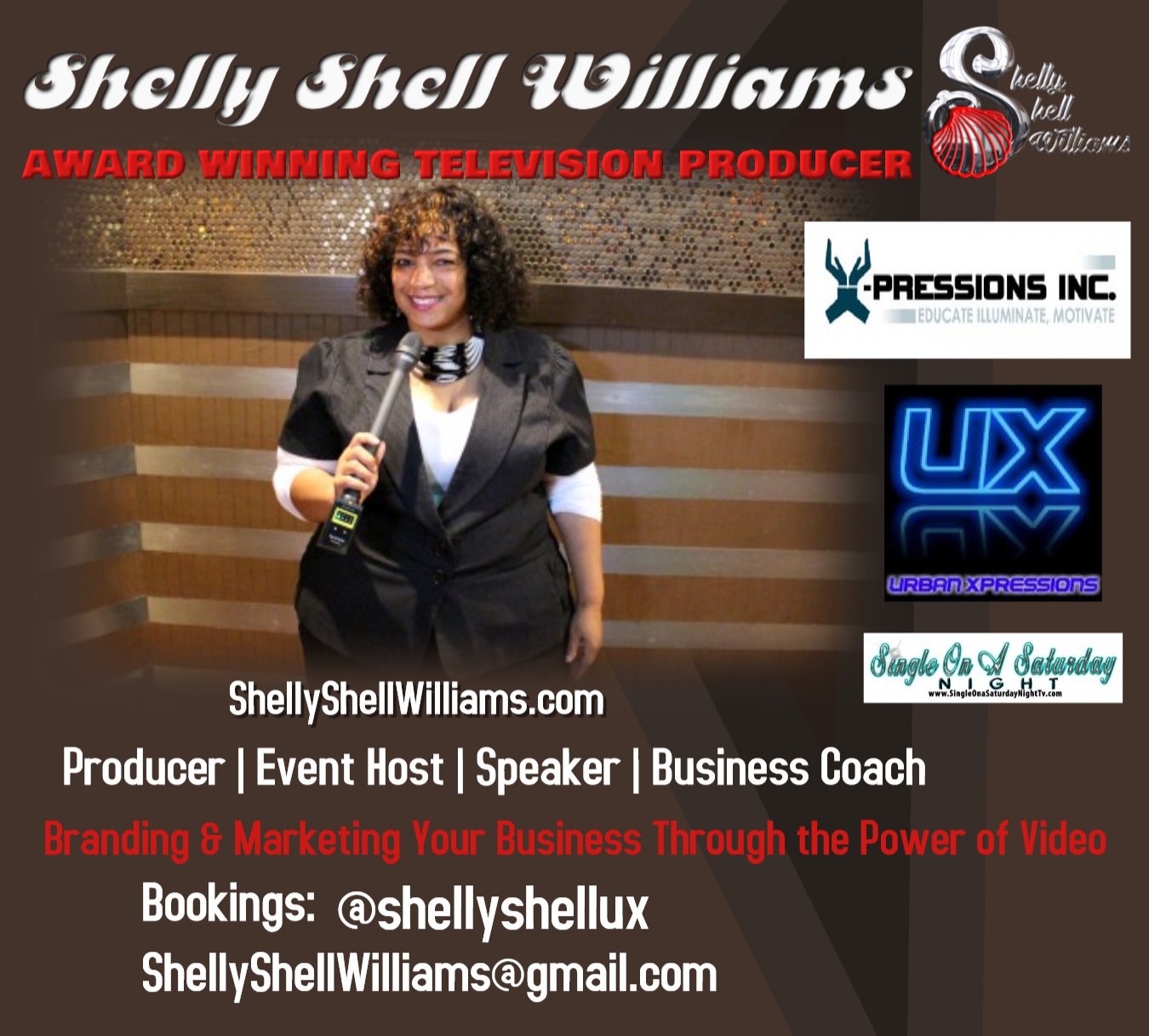 Award Winning TV Producer & More

McDonald's has two all beef patties, special sauce, lettuce, cheese, pickles, onions on a sesame seed bun. Just as McDonald's has their special sauce, I am the special sauce. Who is Shelly Shell Williams #PhillysOprah? I'm unapologetically me and I am the, me that God fearfully and wonderfully made, to create, prosper, love and live for him. I've been blessed with the opportunity to be the Executive Producer of Urban X-pressions, the longest running video show in Philadelphia broadcast history (26 years.) In 2012, I decided to try something else and I created a relationship talk show titled "Single On A Saturday Night." However, as I travel about this life, thinking that I've moved on from Urban X-pressions, I realize, just as Jimmy Walker will always be JJ, that I am and will continue to be the Producer of Urban X-pressions. I totally embrace it, because I see how much it means to my city. I am a local Television Producer, I've interviewed tons of celebrities, I create opportunities for other people and I have a passion for identifying the gifts and beauty embedded within people and inspiring, motivating, and equipping them with the tools needed to pursue……what we are all want to do…Monetization of our God given Special Sauce. So what I've decided to do is, bottle up all this special sauce put it on two all beef patties and create many platforms, I am the brand, I host events, I'm a business coach, mind-set coach a marketing powerhouse and a community relations specialist. (now all this sounds good but show me the money…lol)
---
ShellyShellWilliams.com @tgifridayscityave