Description
Learn Lessons from Local Entrepreneurs
TeXchange Entrepreneurs will share stories about their professional journey: the good, the bad, and the ugly. Be inspired and get valuable takeaways for your own journey.
Hear Emerging Teen Entrepreneurs Pitch their Business
The JA Company Program is a 13 session volunteer-taught program in Austin area schools that allows a class of students to take their business concept from ideation to a REAL business. A select few of these JA Company Program student business teams will pitch their current start-ups to the audience. It's your opportunity to ask about their business model and hear what they've learned about themselves during their start-up journeys.
Pay it Forward: Give Your Own Launch Lesson
Learn how YOU can give a 1 hour JA Launch Lesson on your own entrepreneurial journey to an Austin area middle or high school classroom this spring. Join the ranks of successful entrepreneurs who've inspired the next generation by delivering a JA Launch Lesson such as Mark McClain, CEO of Sailpoint, Jason Ford, founder of FeedMagnet and Kristen Heaney, founder of YardBar. Information on how you can inspire the next generation of Austin entrepreneurs will be available at the event.
We look forward to introducing you to Austin entrepreneurs of all stages and ages!
Refreshments and a light breakfast will be served. Seating is limited.
This event is hosted by Jesse Weber of NGKF - Board Member for JA of Central Texas.

Newmark is one of the world's leading commercial real estate advisory firms. We provide a fully integrated platform of services to prominent multinational corporations and institutional investors across the globe, as well as to occupiers, owners and developers of real estate on a local, regional and national level. Together with London-based partner
Knight Frank
and independently-owned offices, NGKF's 14,100 professionals operate from more than 400 offices in established and emerging property markets on six continents.
A special thanks go to our sponsors for their generous support of this event.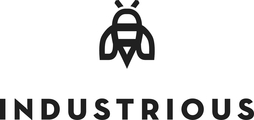 Stunning offices, inviting hospitality, and an inspiring community.

TeXchange
connects Austin's technology community; bringing together founders, business leaders, investors, and technology executives at every stage of their careers, for knowledge-sharing, development, and networking.

JA of Central Texas
inspires and prepares the next generation of Austin innovators by leveraging JA's proven curriculum taught by volunteer role models from the local business community. Junior Achievement is the world's largest organization dedicated to giving young people the knowledge and skills they need to own their own economic success, plan for their future, and make smart academic and economic choices.
JA
serves 10 million young people annually in more than 100 countries.