Texas Trailblazer: Nancy Chang

Thursday, March 29, 2018 from 4:30 PM to 7:30 PM (CDT)
Event Details

In the Lone Star State, Texans have a pride that's unmatched, and in the new Texas Trailblazers series at JLABS @ TMC, we're tapping into these hometown heroes that have been brave enough to forge into the unknown and make a real difference in their industries. The Texas Trailblazers are an elite group of Texans that have achieved insurmountable successes in their endeavors, and JLABS @ TMC is providing a platform for them to discuss their failures, successes, and advice for budding entrepreneurs.
Agenda:
4:30 PM | Registration Opens, Networking 
5:00 PM | Presentation  
6:00 PM | Q&A
7:00 PM | Program Close

Speakers:
Nancy Chang | President, APEX Enterprise, Inc. read bio»

Fees: 
 $15 | General Public
 
Location:
JLABS @ TMC
John P. McGovern Campus
2450 Holcombe Blvd, Suite J
Houston, TX 77021

Parking Information:
Please park in the self parking areas of the McGovern Campus. Grab a Token at the gate and bring it to the event space. We encourage carpooling and using the TMC shuttles.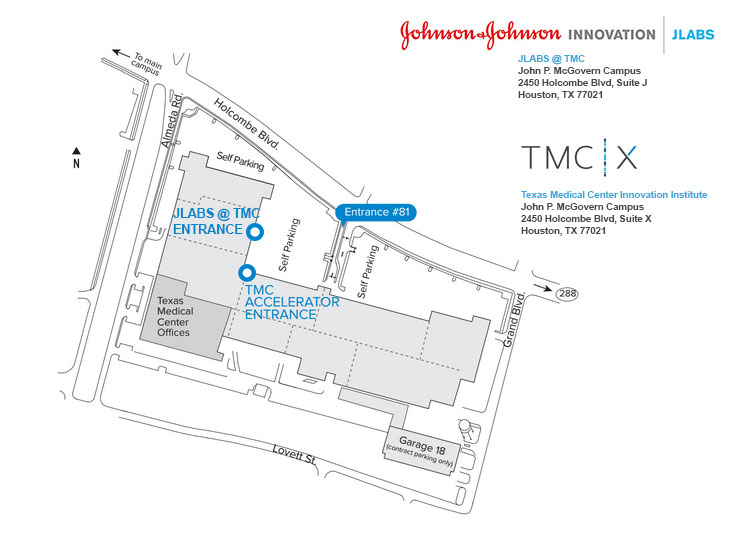 Speaker Biography:
Nancy Chang | President at APEX Enterprise, Inc.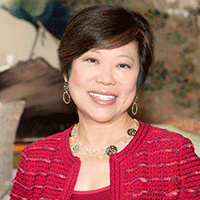 Nancy T. Chang is a biochemist who cofounded Tanox in 1986 to address medical needs in the areas of allergy, asthma, inflammation and diseases affecting the human immune system.Tanox took an innovative approach in developing an asthma drug that focused on the allergy-related basis of asthma, Xolair. In June 2003, the U.S. Food and Drug Administration (FDA) approved Xolair, the first biotech product cleared for treating those with asthma related to allergies. Tanox was also active in the development of TNX-355, an antibody for the treatment of HIV/AIDS. In 2007, Tanox was sold to Genentech for $919 million. Dr. Chang grew Tanox from an idea to a substantial publicly traded company, doing innovative science. Following her success with Tanox, she has become an angel investor in health-care entrepreneurships and performs philanthropic work in community health-education projects.
Her interest in interferon led her to approach Dr. Sidney Pestka at Roche Pharmaceutical Company and be hired at Hoffman-La Roche. For a time, the Changs endured the difficulties of a commuter marriage: Nancy lived and worked in Parsippany, NY; Tse Wen commuted to Pennsylvania each week to work at Centocor. Eventually Nancy joined Centocor as a bench-level diagnostician. Her heart was still in research, and she took part in Centocor's involvement in therapeutic research. She brought in several new projects, including HIV/AIDS research. Nancy's team participated in a consortium, which sequenced the HIV genome structure. Nancy was instrumental in developing the first diagnostic assay to detect HIV infection by employing a peptide segment of HIV as the solid-phase antigen in the immunoassay.She was Director of Research at Centocor from 1982 to 1986.
In 1986, the Changs moved to Houston, TX. Baylor College of Medicine in Houston offered Tse Wen a faculty position, and Nancy was able to obtain a position as well. She became Associate Professor of Virology at Baylor College of Medicine, serving from 1986 to 1991. Both Nancy and Tse Wen suffered severely from allergies. Tse Wen had an idea for treating allergies by blocking IgE (immunoglobulin E), and the Changs founded the biotechnology company Tanox. Tse Wen continued his preferred work as a professor, and Nancy served as president of the new company. In 1992, the Changs separated. Tse Wen returned to Taiwan in 1996 to teach, while remained as a board member of Tanox until the company was acquired by Genentech. Nancy continued her work with Tanox, serving as CEO as well as president.
Tanox was also active in the development of TNX-355, an antibody for the treatment of HIV/AIDS. Nancy has said that she is passionate about AIDS because of her work as a young researcher in one of the first laboratories to confront the disease.
Nancy Chang's published research includes over 35 papers on topics including monoclonal antibodies and HIV. She has been awarded seven patents.
Chang has served on the boards of directors of the Federal Reserve Bank in Houston, of BioHouston, of Project Hope, of Charles River Laboratories, and of the Board of Visitors of the University of Texas M.D. Anderson Cancer Center, among others. Nancy is an angel investor in health-care entrepreneurships and performs philanthropic work in community health-education projects. As part of Project Hope's China programs, she has had the responsibility of assessing annual progress in programs at Wuhan University School of Medicine, Shanghai Children's Medical Center, and educational programs and treatments for diabetes and HIV/AIDS. As of 2009, Dr. Chang was the chairman and managing director of OrbiMed's Caduceus Asia partner fund and a member of Orbimed Advisors, the largest investment firm focused entirely on the healthcare sector. As of 2013, Nancy Chang was president of Apex Enterprises.
When & Where

JLABS @ TMC
John P. McGovern Campus
2450 Holcombe Blvd, Suite J
Houston, TX 77021


Thursday, March 29, 2018 from 4:30 PM to 7:30 PM (CDT)
Add to my calendar
Organizer
Johnson & Johnson Innovation, JLABS (JLABS) is a global network of open innovation ecosystems, enabling and empowering innovators to create and accelerate the delivery of life-saving, life-enhancing health and wellness solutions to patients around the world. JLABS achieves this by providing the optimal environment for emerging companies to catalyze growth and optimize their research and development by opening them to vital industry connections, delivering entrepreneurial programs and providing a capital-efficient, flexible platform where they can transform the scientific discoveries of today into the breakthrough healthcare solutions of tomorrow. At JLABS we value great ideas and are passionate about removing obstacles to success to help innovators unleash the potential of their early scientific discoveries. JLABS is a no-strings-attached model, which means entrepreneurs are free to develop their science while holding on to their intellectual property. JLABS is open to entrepreneurs across a broad healthcare spectrum including pharmaceutical, medical device, consumer and digital health sectors. The JLABS flagship opened in 2012 in San Diego at Janssen's West Coast Research Center, and since then has grown to ten locations including the Bay Area, Boston & Lowell, MA, Houston, Toronto, Beerse (Belgium), New York City, and Shanghai, launching in 2019. For more information please visit jlabs.jnjinnovation.com.