Texas State University Annual Construction & Professional Services HUB Foru...
Description
**The Event is Sold Out**
If you would like to be placed on the waitlist, please contact Donna Taylor at drt54@txstate.edu or 512-423-8450 and we'll do our best to get you in. Please do not show up and hope to get in if you're not registered because there are capacity restrictions based on fire codes. As we learn of registrants who won't be able to make it we'll notify people on the waitlist in the order they contacted us. We want to get as many people to the event as possible but we can't exceed the capacity of the room.
Agenda
9:00-9:15 am Welcome
9:15-9:35 am HUB Testimonial
9:35-10:05 am Panel Discussion
10:05-10:15 am Break
10:15-11:00 am Speed Dating- Round 1
11:00-11:10 am Coach Withers
11:10-12 Noon Tour of Stadium / Networking with Exhibitors
Noon-1:00 pm Kent Black's Barbeque Lunch & Keynote
1:00-1:45 pm General Session
1:45-2:00 pm Break
2:00-2:50 pm Speed Dating- Round 2
2:50-3:00 pm Closing Remarks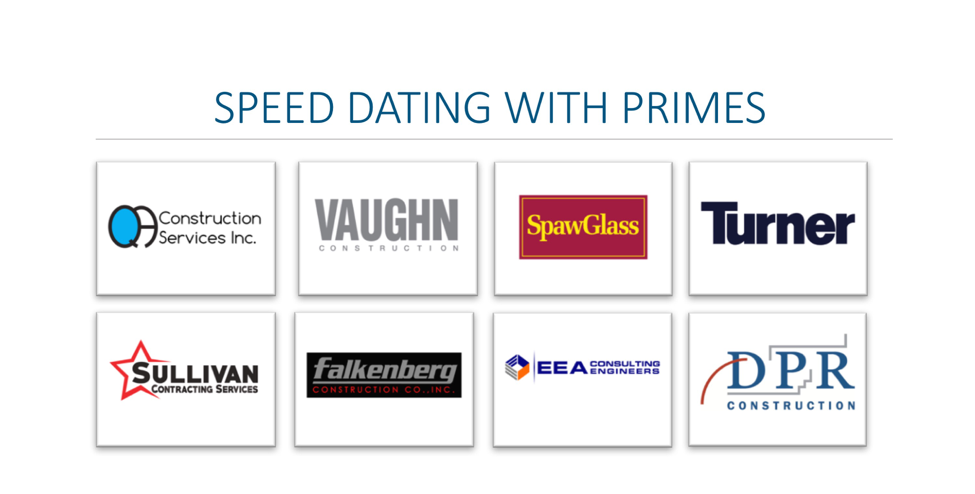 Parking
Please park in the large commuter lot just outside the entrance to the End Zone Complex. The closest sections are Lots 3-2-1. Note: the End Zone Complex is in the back of the stadium and the easiest access is via Robbie Lane (see map below). If you have a Texas State parking permit, you don't need a parking pass because any permit works in this lot. We'll have volunteers in the parking lot handing out parking passes to those who don't already have a parking permit.
Use this link to plug in your address and get specific directions to the Stadium:
https://myatlascms.com/map/?id=308&mrkIid=179832
Here's a map with arrows indicating how to get to the parking area near the End Zone Complex: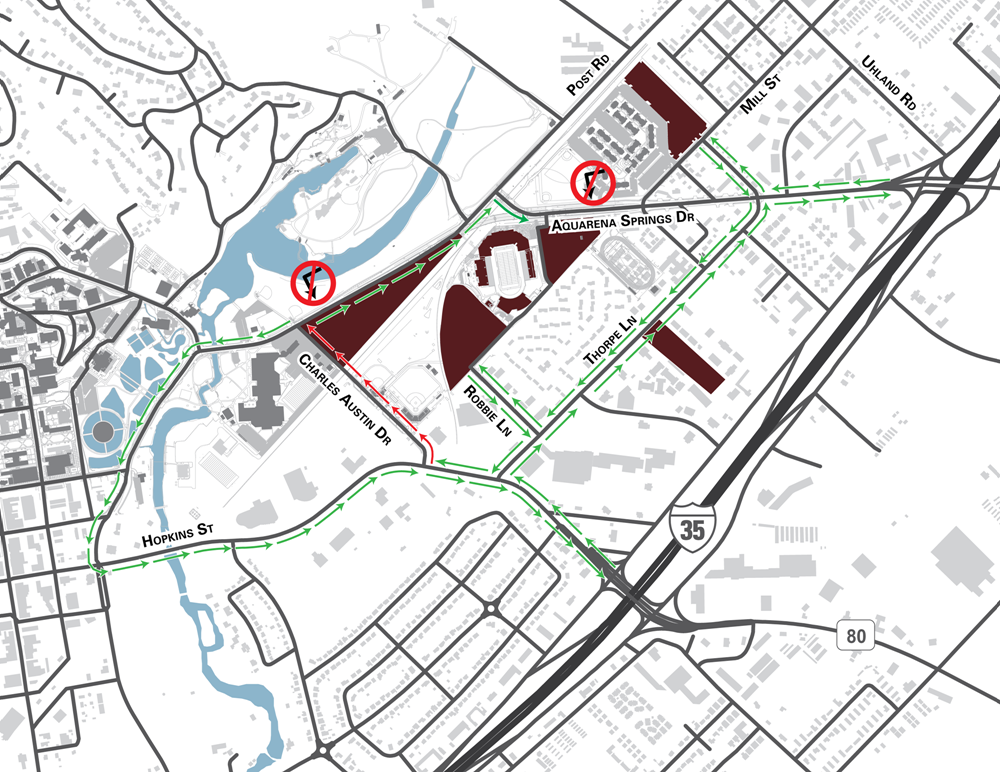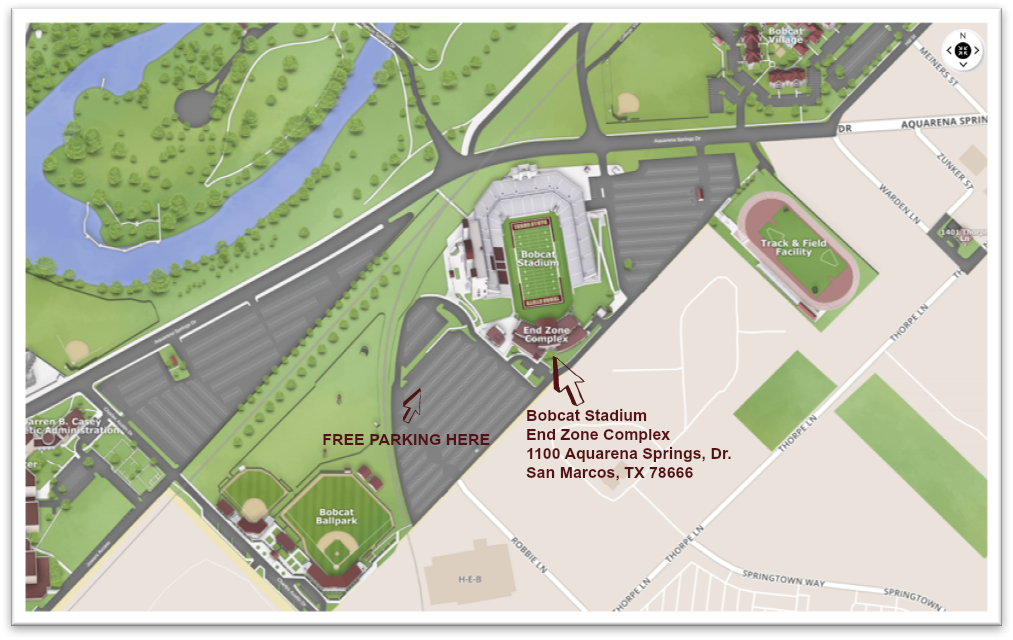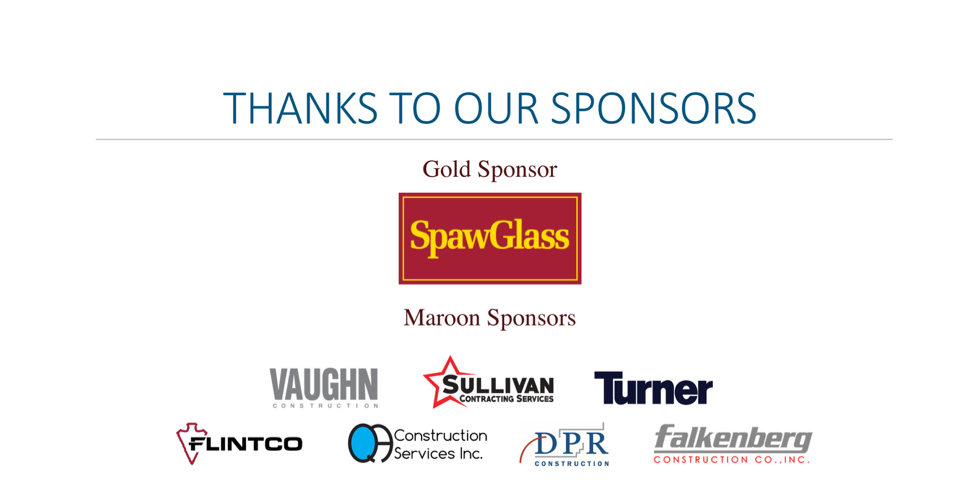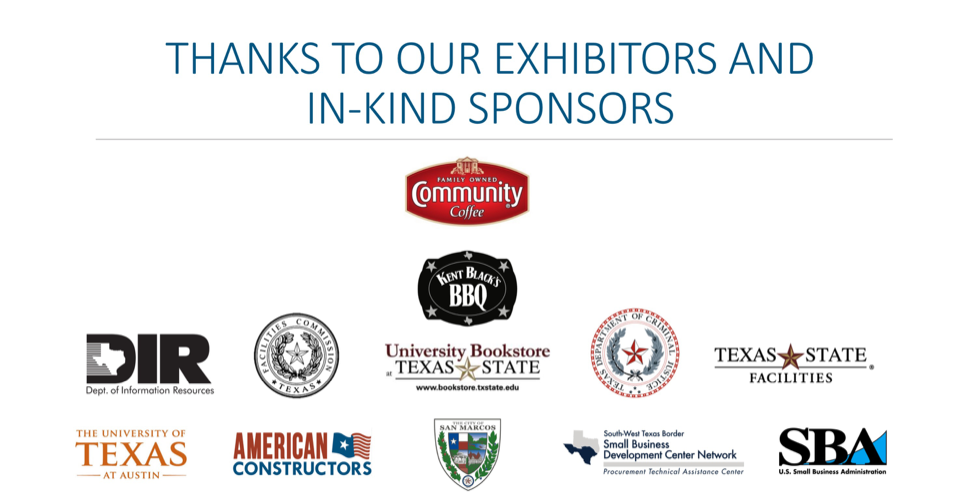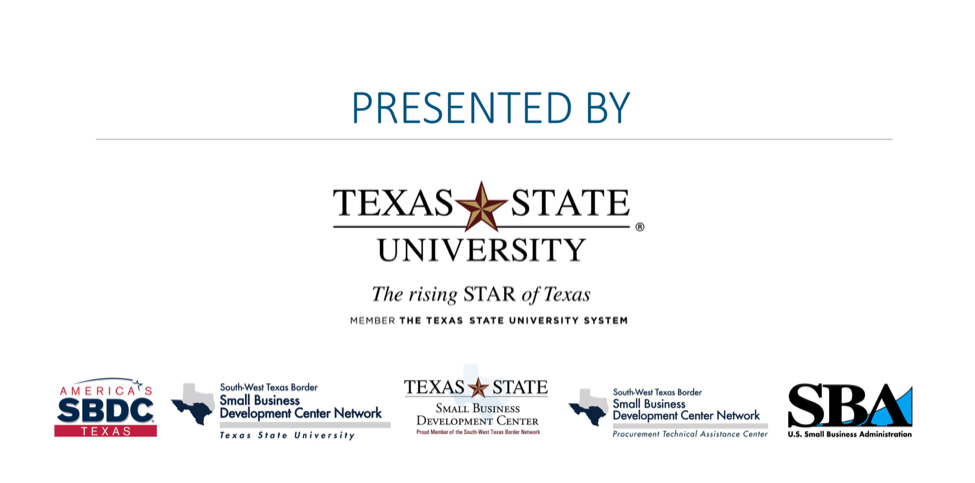 If you require accommodations due to a disability in order to participate, please contact 512-245-2521 at least 72 hours in advance of the event. Texas State University, to the extent not in conflict with federal or state law, prohibits discrimination or harassment on the basis of race, color, national origin, age, sex, religion, disability, veterans' status, sexual orientation, gender identity or expression. This information is available in alternate format upon request from the Office of Disability Services. Texas State University is a tobacco-free campus.
Funded in part through the State of Texas and a Cooperative Agreement with the U.S. Small Business Administration.