Description
Our inaugural event! A celebration of salsa and South Texas flavor and flair. If Tex-Mex is your thing and you frequently wish for bottomless chips and salsa... this festival and cook-off is for you!

Cook-Off Categories:
Beef Fajitas (with all the trimmings)
Chef's Choice (apps, dessert, your call!)
Charro Beans

Texas Salsa Showdown Salsa Categories:
- Home Chef
- Restaurant/Commercial

Walk through the FREE cook-off, car show, food truck, and vendor event on Saturday, May 18th.

Spice it up with a $20 ticket for entry to Tejano Night on Friday the 17th, and salsa sampling, cook-off tasting, People's Choice voting, and entertainment by local favorites - Steel Country on Saturday!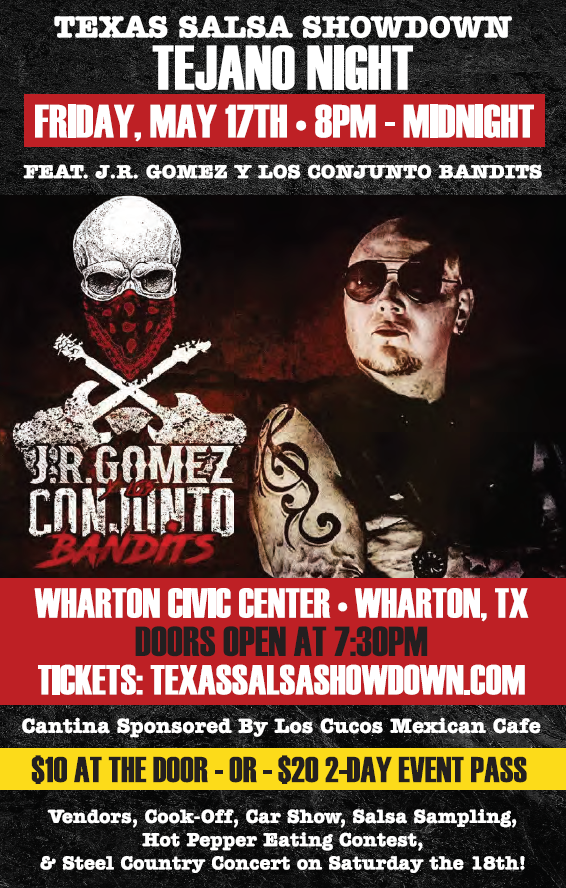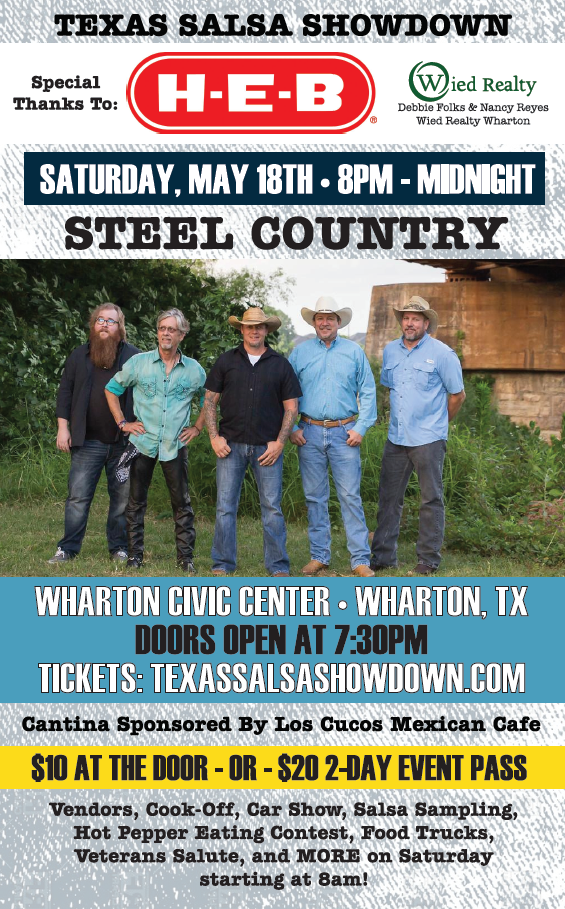 Enjoy music, shopping, games, vendors, dancing, and more in historic Wharton, TX.
Texas Salsa Showdown is organized under the auspices of the Wharton Chamber of Commerce.