Texas Public Policy Discussion for Small Business : At&t's Matthew Foster,...
Description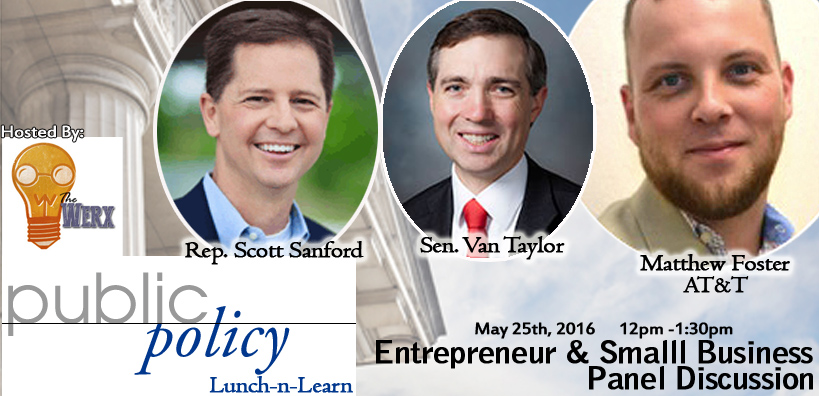 The WERX is proud to host: a Public Policy Lunch-n-Learn Panel Discussion with Matthew Foster, who is External & Legislative Affairs of AT&T Texas along with Sen.Van Taylor & Rep, Scott Sanford on May 25th at12pm.
With Texas continuing to be the model for others in job growth and economic climate, both Senator Taylor and Representative Sanford can provide insight into how that Texas Miracle has sustained and what the next session may bring in the business regulatory front.
This Lunch-n-Learn Presentation will be structured as a panel discussion, giving each member the opportunity to have some big picture remarks, then we will drill down into a few different topics, Patent reform, Business Margins tax, how smaller companies can get their voices heard etc. followed by some time for Q&A from the audience.
Dont Miss this informative discussion that will cover topics that effect small businesses and innovation in Texas.
***Lunch will be provided to all who RSVP to this FREE special event.