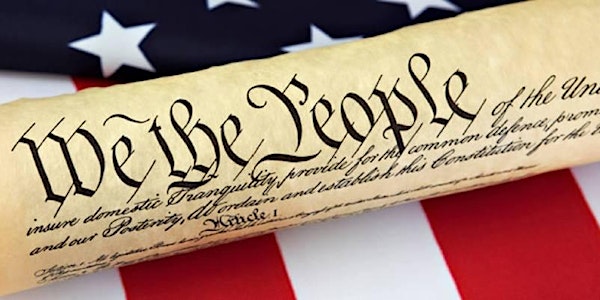 Texas Patriots Annual Members Meeting & BarBQ, with Michael Sullivan and special guest Rafael Cruz
When and where
Location
United Cooperative Services 2601 South Burleson Boulevard Burleson, TX 76028
Description
Please join us for our annual members meeting of the Texas Patriots.
Michael Quinn Sullivan, CEO of Empower Texans, will bring our keynote address: "Hits and Missses of the 86th Texas Legislature."
Update!! Special guest, Rafael Cruz, Senator Ted Cruz's dad, will bring closing remarks to challenge and inspire you!
Come get freshly energized in your Constitutional activism!
All are welcome to attend. *Voting members will be approving the 2020 Slate of Officers, and a few by-law updates. (after the meal and close of the program)
A Delicious catered Barbeque meal, from Roscoe's Smokehouse, is included in your $20 Early Bird special ticket. ($25 at the door.)
2019 marks 10 years since the spontaneous birth of the Historic 2009 Tax Day Tea Party, all across America. You helped make history, and correct the course of this nation!
This grassroots movement was Citizen's direct response to an over-reaching Federal government.
It is no less needed today!
Come, and CELEBRATE the victories of the last Ten Years, REMEMBER conservatives Leaders who have finished their race in Liberty's cause, and PREPARE for the FUTURE of Texas, the United States, and for your children.
Celebrate Victories:
Successfully demanded "Redress" of our grievances through our Democrat US Representative.

Flipped the US House in 2010, gave it a larger majority in 2012.

Flipped the US Senate in 2014.

Gave Texas a Super Majority in Texas House in 2012.

Contributed trained Conservative foot soldiers to the Trump landslide victory.

Successfully sued the IRS in the Obama administration "Targeting Scandal" !!

Recruited many Citizen Statesmen to run for public office.

Changed the national dialogue to test Politican actions against their Constitutional authorities.
Remember:
A number of our past members and officers have passed on to their reward, leaving us a rich heritage of courage, and a stronger Tree of Liberty. We will memorialize these with a brief presentation.
Prepare for The Future:
Texas Patriots have launched a complete ground up remake / retooling of this effective grass roots organization, in order to become the leader in Conservative efforts to maintain Liberty in the Lone Star State. You will be briefed on the refocused mission and the critical issues in which your involvement is needed.
A few changes to the By-Laws will be voted in by the Members to facilitate the Re-Org
Your input solicited to create fresh synergy
About our keynote Speaker:
A fifth generation Texan, Michael Quinn Sullivan is the CEO of Empower Texans.
The Fort Worth Star Telegram said Sullivan "slays taxpayer dragons in Austin… When the heat is on in Austin, Michael Quinn Sullivan knows how to make it even hotter." Texas Monthly dubbed him "the enforcer," on their list of the 25 most influential Texans. The Dallas Morning News has called him the state's most influential unelected Republican.
A former newspaper reporter, Capitol Hill staffer, think tank vice president and Eagle Scout, Sullivan is a graduate of Texas A&M University. He and his wife have three children.
*Please be ready to renew your dues at the beginning of the meeting, so that the members meeting can proceed quickly at the close of our program. New memberships also accepted to ALL who affirm our values of Limited Government, the Rule of Law, a Constitutional Republic, Fiscal Responsibility, National Sovereignty, and Personal Responsibility.