Texas Mawlid Celebration-2012

Saturday, April 7, 2012 from 3:00 PM to 10:30 PM (CDT)
Event Details
Greetings of peace!
This Free Event has been organized by multiple social and religious organizations of the community with the help of the MAWLID USA team and the executive body of Texas Mawlid Celebration.  The theme for this year is 'EDUCATION, ISLAM AND PROPHET MUHAMMAD (PBUH)'.

On Saturday, April 7th, 2012, at "Naomi Bruton Theater, Dallas Convention Center" Muslims who attend various masajid (Houses of Worship) are organizing a program to celebrate the birth of Prophet Muhammad (peace be upon him).  The event this year will be much grander than last year; therefore, it will take place in the "Naomi Bruton Theater, a part of Dallas Convention Center, Dallas Texas"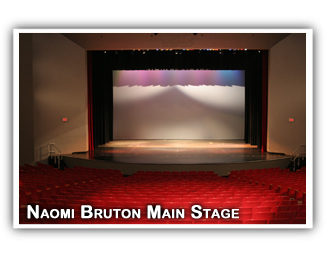 The Festivities will start at 3 p.m. with the children and family activities and with active participation from the youth. The celebration will include the honoring of teachers in our local communities who have inspired our youth through their professionalism and passion for learning.  It will be fun for all ages. Booths, shopping mall, face painting, henna, clowns, children friendly contests, food, drinks, and much more. Well renowned scholars and reciters from different sects of the greater muslim community are attending the event.  This year we are fortunate to have reciters from United Kingdom and the United States to participate in devotionals praising God and the Holy Prophet (PBUH).
Special Guests
Eddie B. Johnson, Congresswoman, Dallas Texas

Lon Burnam, Texas State Representative, Fort Worth Texas
The program will start with:
Tala al-Badru Alyeena
This section should not to be missed. It includes children recitation, speeches, Naat's, Qaseeda's  and a group performance.
Speakers:

Dr. Bashir Ahmed
Dr. Ahmed is a community mental health advocate and a social activist. Over the past 15 years he has served as Chairman of the Board and Executive Director for the Muslim Community Center for Human Services located in Fort Worth. Dr. Ahmed has served as president of the Islamic Medical Association of North America and as a president of the Islamic Association of Tarrant County.
FirozAli Pyarali: 
Mrs. Ghazala Qadri, (LLM London): 
Specialist in Islamic Jurisprudence and Islamic Law, and President Minhaj-Ul-Quran International, Women's League
Huja-Tul-Islam, Syed Irtaza Hussain Naqvi: A renowned scholar from Islamic Center of IQA
Naats and Qaseedas (Devotional Vocal Songs):

Fez Meghani and Aftab Ali: Composers, Lyricist, and Producers. Their devotional lyrics are in various languages and deliver messages about the core values of Islam: peace, generosity, and love. 
Mohammad Milad Mustafa Raza Qadri: A talented and popular sufi inspired youth nasheed artist from Scotland, UK. He has been reciting Naats since the age of four. He is closely affiliated with the Minhaj-Ul-Quran International and with the teaching of Shaykh-Ul-Islam Dr. Muhammad Tahir-Ul-Qadri. He has conducted multiple programs in Asia, Europe, Australia, and the Middle East.
Famous Local Recitors:
Malik Akram Awan, Syed Abbas and Mohammad Habib
It is hoped by the organizers that this event is not only to celebrate the birth and life of Prophet Muhammad (PBUH) but will be a catalyst to unite the muslim of all backgrounds and specifically the whole of humankind to be of service to the greater local, national, and global communities. 
We are hopeful that unity amongst Muslims and cooperation and goodwill with other religions and communities will make for a richer and more harmonious society within the United States. And with the blessings of God Almighty and the Holy Prophet's guidance we will bring peace to our society. It is religion and faith which enables people to work toward the betterment of humankind.
 The Texas Mawlid Celebration Team welcomes you to this auspicious event.
This event will be telecast live on Minhajusa.tv
If you have any question please be free to call us at (972) 591-8410, (972) 275-6522
 In Peace and goodwill,
Texas Mawlid Celebration Team
North America
When & Where

The Black Academy of Arts and Letters (TBAAL)
Naomi Bruton Theater (across from Dallas City Hall) Located at the corner of Canton and Akard Streets.
1309 Canton St
Dallas, 75202


Saturday, April 7, 2012 from 3:00 PM to 10:30 PM (CDT)
Add to my calendar
Texas Mawlid Celebration-2012