What is a Mastermind Group? And Why Do You Need One?
About this event
Join us!
Here are the top three benefits you'll find in a mastermind group:
1. Sharing Skills
A mastermind group is a great place to share skills. By joining a mastermind group, you'll be exposed to all sorts of different people — many of whom might have more experience than you or be further down the road.
2. Accountability
One of the biggest benefits offered by a mastermind group is accountability. Accountability is important because it helps people take responsibility for themselves and their choices.
3. Networking
Finally, mastermind groups can help kickstart your career because you make important connections within these groups. Networking is absolutely essential to the growth of any career, and a mastermind group is a perfect place to start.
We've had some great topics this year and have more ready for you. So far we've tackled:
BHAG (Big Harry Audacious Goal)
What is your WHY?
Business Longevity - Relationship Building/Credibility
Sales Tactics
Positive or Negative Mindset
Corporate Culture
Pandemic Fatigue
Personal and Business Adversity
Goal Setting
And many More!
Video Highlights from Past Masterminds
If you're looking for a dose of motivation and mentoring, a mastermind group might be the solution for you
Here's What to Know about Mastermind Groups
Leaders like Walt Disney, Franklin D. Roosevelt, Benjamin Franklin, and Thomas Eidson all shared one secret that propelled them to success: each person was a member of a mastermind group. Yet, mastermind groups met long before 1937, the year Napoleon Hill, author of Think and Grow Rich, coined the term. In fact, he wrote down this formula for success using information shared by business magnate Andrew Carnegie, who became one of the world's richest men during the early 1900s.
What is a Mastermind Group?
Mastermind Definition
In Think and Grow Rich, Hill describes a mastermind as the "Coordination of knowledge and effort, in a spirit of harmony, between two or more people, for the attainment of a definite purpose." He says that when a group of minds come together, they essentially create an unseen, powerful force—a mastermind.
It's important to note that masterminds are not networking events, one-on-one executive coaching, or group coaching. This is because there's no singular authority figure in the group. While there is a leader, that person's role is to facilitate community-building among the group. For this reason, business masterminds operate based on the premise of group participation. Whether it's brainstorming, giving feedback, or holding one another accountable, the group members stimulate, provoke, and elevate thinking to a higher level.
Top 3 Benefits of Being a Mastermind Member
Decreases Chances of Business Failure
Increases Goal Achievement
Adds Instant Value to an Entrepreneur's Network
There's some truth to the old adage, "You are the company you keep." In The Compound Effect, Darren Hardy says that research from Harvard social psychologist Dr. David McClelland shows, "[the people you habitually associate with] determine as much as 95 percent of your success or failure in life."
When you make the decision to surround yourself with people who are passionate, dedicated, and determined to succeed, this energy becomes infectious.
Before deciding upon a group, consider:
Why you're joining a mastermind
What you want to achieve from the experience
How the considered options could get you closer to your goal
The Biggest Takeaway of Joining a Mastermind
Entrepreneurship can be a lonely journey, but it doesn't have to be when you join a mastermind group. While you might have a support system of friends and family members, at the end of the day, they likely can't entirely relate to the incredulous feat of turning a vision into a successfully operating organization. Leaders need the camaraderie and strength that comes from being around other business owners, which a mastermind provides.
These meetings are a place where people can share dreams and goals, reconcile fears, make life-changing decisions, and celebrate wins. As this happens, true human connection occurs, which is where the magic in business happens. These feelings connect you to your purpose and the reason you chose the difficult, yet exciting journey of being an entrepreneur.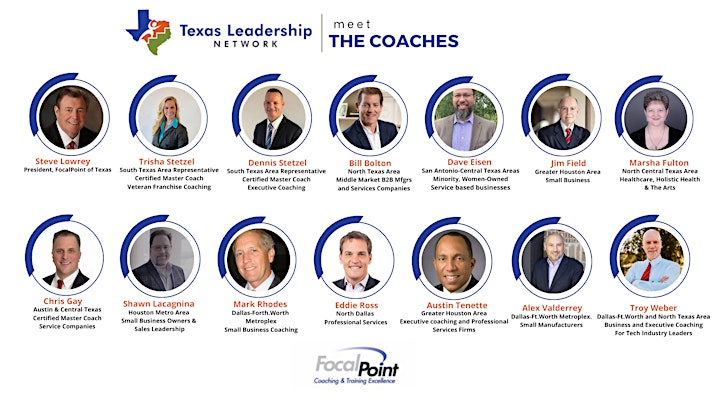 Check Out the TLN YouTube Channel for past events & quick bits from past Masterminds
https://www.youtube.com/channel/UC_1yly-cHe2nzeTDl7ihg_Q