Join us on Saturday, April 17th from 10:30am-2:00pm as we take our annual Home Buyer Fair virtual! Workshops, Q&A, and giveaways!
About this event
To access the event on Saturday:
BCL of Texas's Virtual Homebuyer Fair will be accessed through an online platform called Whova, so let's start with directions for how to get there. You have two choices for using Whova:
After downloading, create your account using the email you registered with and choose a strong password -- or sign up using a social media account. Once you're signed up, you should be taken directly to your event!
If you are asked for an event invitation code when accessing the event, please type in this invitation code: thfiz
For technical support accessing the Whova app: Contact Lindsay Ignatowski at lignatowski@bcloftexas.org or 512-912-9884 extension 105.
----------------------------------------------------------
Join us on Saturday, April 17th as we take our annual Home Buyer Fair virtual!
Cozy up on your couch with your favorite hot beverage and join us for:
Q& A with Industry Experts
Down Payment Assistance Panel
Info on Budget, Mortgages, and Shopping for a Home
Virtual Exhibitor Hall
Talk with the experts and enter to win some great prizes while learning how to prepare for the most important investment you can make in your family's future.
We've got resources and information for families and individuals in every stage of the home buying process, whether you're just beginning to think about buying a home, or are almost ready to close.
2021 Workshop Schedule:
10:45am Welcome Session
11:00am Bank of America Presents: It's Great to Be Home
11:30am: Southstar Bank presents: Home Ownership Preparation & Loan Education
12:00pm: Down Payment Assistance Panel
1:00pm: Bancorp South presents: Right at Home (Sustainable Mortgages)
1:15pm: Shopping for a Home: Realtor Panel
1:45pm: TDHCA presents: Closing Costs Should Not Close Doors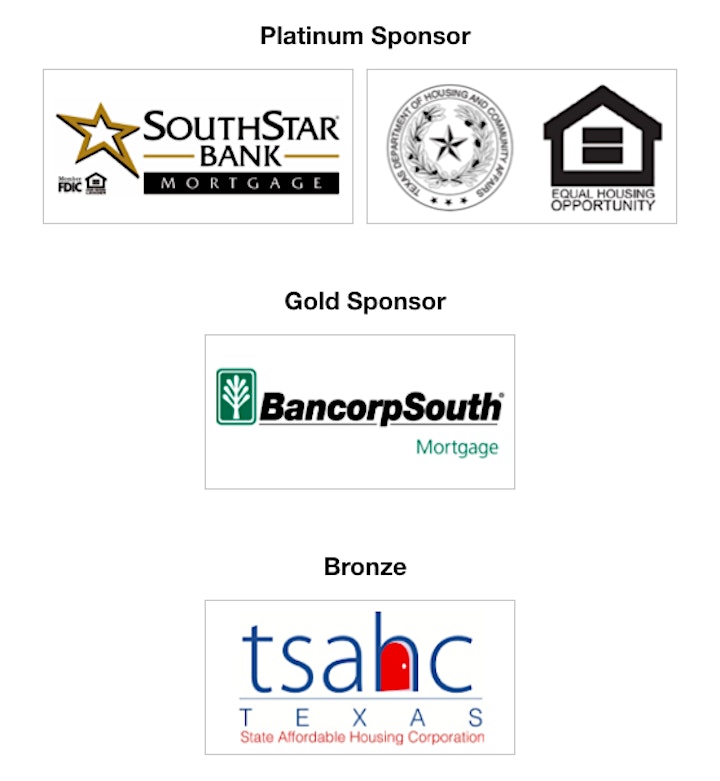 Organizer of Texas Home Buyer Fair
Established in 1990 as a state-wide non-profit, Business and Community Lenders (BCL) of Texas successfully promotes business and community development through business lending and homeownership counseling throughout Texas.  BCL of Texas is a charter member of the U.S. Small Business Administration and the NeighborWorks® Network.  For more information, visit www.bcloftexas.org.