Texas Hold'em and Blackjack Tournament Charity Event!!!
About this Event
UPDATE: THIS EVENT IS RESHEDULED FOR NOVEMBER 2
This is going to be a fun charity event for a dear friend who is going through multiple breast cancer surgeries. (See below for her story)
We BET you'll have a great time!! Invite your family and friends for a fun night of gambling, drinks, and a great cause!! Let's have some fun.
We're LUCKY to have Windy City Poker Championship organizing our event in partnership with a local charity! Their tournaments air on NBC Sports Channel Chicago. (Our event will not be televised)
EACH TICKET INCLUDES your choice of entry in either the Texas Hold'em Tournament or Black Jack Tournament, dinner, soft drinks, and 1 drink ticket. There will also be raffle prizes and a 50/50 split the pot!
Pre-Payment Deadline - Aug 6th for discounted tickets!
$100 buy-in for individuals/$175 buy-in discounted for couples!
Extra 10k in Tournament chips for Texas Hold'em after 5th blind increase or
Extra 5 Tournament chips for Black Jack applied to starting stack
$30 cash re-buy-in
Personal Checks accepted - please contact Annette for mail to address and click the contact button below to register.
Cash at Door Accepted
$125 buy-in for individuals/$200 buy-in discounted for couples!
If you pre-register by Aug 12th - get an extra 10k in Tournament chips for Texas Hold'em or 5 extra Tournament chips for Black Jack. Click the contact button below to register.
Texas Hold'em Estimated Potential Winnings*
1st Prize: $600 - $1000
2nd Prize: $400 - $500
3rd Prize: $200 - $300
Black Jack Estimated Potential Winnings*
4 players = $100 to winner
5 players = $125 to winner
6 players = $150 to winner
7 players = $175 to winner
*All payouts adhere to the Illinois Charitable Games Act. Potential winnings determined by number of players
Doors Open 4:30 pm - Bar is open!
Dinner Served 5:00 pm
Event Start Times:
Texas Hold'em: 6:30 pm
Black Jack: 5:45 pm, 2nd tournament starts 8 pm
Don't gamble but want to join us?
Please do! $65.00 Spectator tickets available
Includes dinner plus 1 drink ticket
Feeling charitable and would like to donate?
Click the Tickets button - select donate - Thank you!
SPONSORSHIP OPPORTUNITY AVAILABLE
Raffle prize spots available
Contact Annette
WANT TO BE A VOLUNTEER?
FOR MORE INFORMATION
Please contact Annette at annettemariek23@gmail.com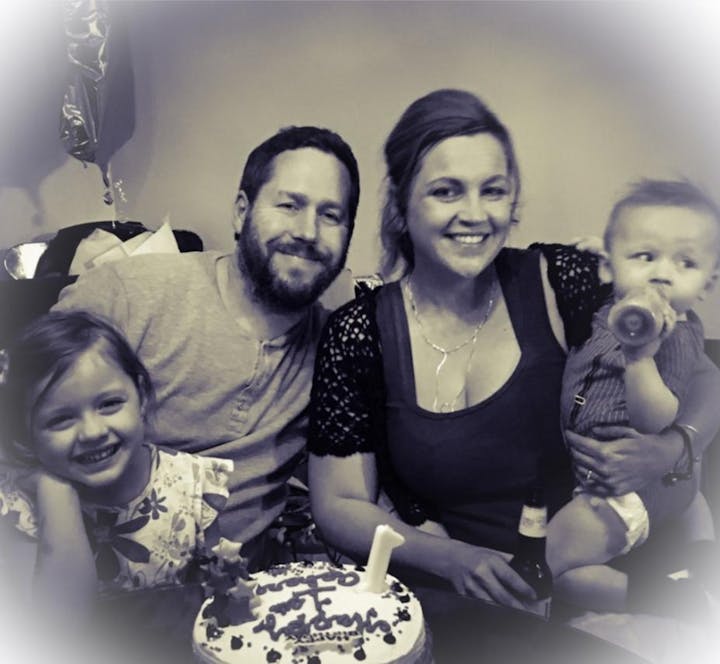 Amanda's Story...
Amanda had her first mammogram like many of us do at Palos Hospital. A few days later while making dinner, she got a call that alot of us worry about. There were sites that needed further testing. Days later came more tests, then a biopsy. Her OBGYN called, asked if she was sitting down, and delivered the news that she had cancer.
Amanda was diagnosed with ductal carcinoma breast cancer. She was told her cancer was a Grade 3 cancer cell "type" meaning very aggressive. She was offered radiation treatments with an accompanying 5 year medication schedule. After additional testing/opinions, she decided that having a full bilateral mastectomy with reconstruction was the best choice for her. Her first surgery was performed in October 2018.
After surgery, add'l pathology results revealed there were massive amounts of abnormal cell growth in her left breast. (These weren't initially detected by the multiple mammograms, MRI's, and biopsies). This assured her she made the right decision to have both of her breasts removed.
The GREAT news is, the cancer did not spread to her lymph nodes and she is now cancer free.
However, there have been complications. Because so much tissue was removed, the wound wouldn't heal and required several repair procedures that were unsuccessful. She then underwent a 2nd surgery with a complete redo of the left breast. Her pectoral muscle was removed, reattached, and placed near the wound site to promote healthy tissue growth to promote healing. Good news... this was successful. Her next surgery is scheduled for end of August to remove her pectoral muscle again and realign it to be placed back in it's proper position. Once healed, she'll have what she hopes will be one last reconstructive surgery.
On a personal note, Amanda's one of my favorite people. We met at work 20 years ago and sometimes we're lucky enough to meet women we just click with and they become one of our dearest friends. She's worked hard for everything she has and saying she's a great mom doesn't quite do her justice. So thank you so much for your generosity. Helping her during this time is so appreciated!