| | |
| --- | --- |
| Texas FUEL - ABA 2014- 2015 Tickets & Season Passes | |
Event Details
TEXAS FUEL - ABA San Antonio PRO Basketball Season Tickets


GET READY, SAN ANTONIO, for your TEXAS FUEL !!!!!!!
ABA Basketball HEATS UP from NOVEMBER - MARCH.
GET SEASON TICKETS & YOU could WIN a NEW CAR!!!!!!!!!!
SPONSORED by MISSION MITSUBISHI for 2014-15 pass holders.
Please check our team website to confirm which gym will host the game. ABA GLOBAL GAMES ARE BACK! San Antonio hosts the Shizuoka Gymrats of Japan on Wednesday, Jan. 18th, 2015 at the AT&T Center. Season Passes NOT valid for the event, your $25 ticket includes a Spurs Ticket for this special event. Texas FUEL vs Japan at 1pm, followed by Spurs vs Hornets at 7pm, and one ticket gets you into both games. If you purchase to reserve an an ABA Global Games Ticket here, you will get courtside seating for the ABA game, and upper level seating to come back for the Spurs game that same evening! GO GREEN! GO GLOBAL!!!!!
We also offer a $15 ticket that does NOT include the Spurs ticket, but includes an NHL Rampage ticket for Feb. 7th, with purchase of our Jan. 28th game with Japan. 
****Note**** Pre-Reserved ABA Global Game Tickets printed here must be exchanged at WillCall in the AT& T Center for your Actual ABA/NBA double header ticket on Jan.28th, 2015.****Note******
Award Winning ABA TEXAS FUEL Professional Basketball 
NOW in our 7th EXCITING SEASON opens in the ABA Top 20!
Special thanks to 2014-15 ABA team sponsors: El Tropicano Hotel, Pasha Mediterranean Grill, Limitless Apparel,TechSpace, Eileen Day Advertising, Spalding Basketballs, Isack Moran at SellSmart Realty, Rita Hernandez with the all new "FUEL Fridays at 5" broadcast on Inspiration4Life radio, Mission Mitsubishi, Bonita Cosetics, The My Love, Michelle short film festival & Barrett Jaguar/Maserati Dealer, Gabie Uribe, Enterprise Rental Cars, The Star Gala with Brandy Lopez of Latin Fusion TV, Harmony Jonez,  "Hunney B" Bianca Thomas, San Antonio Limo, VI'VE Magazine, Don Bonnin's Texas Charity Auctions, Dominion Rotary Club, 
 Ms. Entrepreneur Role Model Search & Ferrari of San Antonio!
All schedule updates posted in our NEW website by Get Socialized
http://Texas-FUEL.com.  GO GREEN!! 
Team news and updates also posted on our blog www.HTOsports.com/FUEL.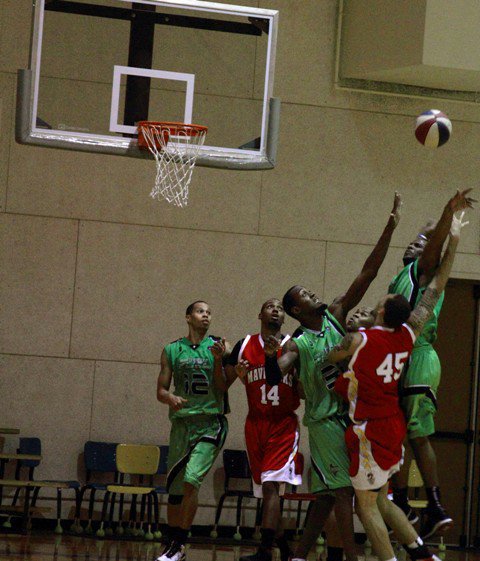 When & Where

ABA San Antonio City Gyms & Event Venues, Various Locations
Check www.Texas-FUEL.com for latest venue updates
AT&T Center, OLLU, Jesse James Leija Gym, Mission Concepcion or Alamo Convocation Center
San Antonio, TX


Organizer
Texas FUEL - ABA, San Antonio's American Basketball Association Professional Sports Franchise
Texas FUEL - ABA 
www.Texas-FUEL.com
San Antonio ABA Sports Franchise 
(American Basketball Association) 
VP/Events & Entertainment: Strategic Entertainment Alliances Network (SEAS)
Media & PR: Aurora Deiri,  auroradeiri@icloud.com
Texas FUEL Tigerettes Dance Team & Photography: Melissa Butts & Judy Alva
National Anthem: Patsy Torres, Harmony Jonez & Hunney B. Thomas
Award Winning Professional Men's Basketball Team
Southwest Central Division of the ABA Western Conference,
ABA Southwest Division: Texas FUEL, Fueled by Asea!
SAN ANTONIO, TEXAS, ABA FRANCHISE since 2008.
Majority Owner, CEO: Aurora Deiri, Director of Operations,
Texas Fuel Investment Group, Email: tfigroup@yahoo.com 
Phone: 210-559-9093
 www.Texas-FUEL.com
 Facebook.com/TexasFuelProBall    
 Twitter.com/TexasFUEL  
 http://HTOsports.com/FUEL  (Blog)
 Interim Coach: Aurora Deiri
Texas FUEL - ABA 2014- 2015 Tickets & Season Passes