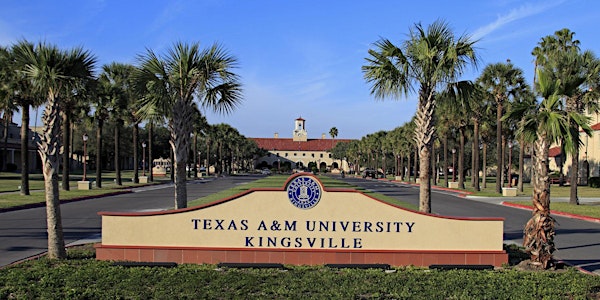 Texas A&M University-Kingsville Individual Student & Family Tours
Schedule your campus tour of Texas A&M University - Kingsville today!
About this event
We are excited to resume offering campus tours to prospective students and families! The safety of our prospective students, families and campus community is extremely important to us. Our campus tours Monday - Friday include information on admissions, housing, and financial aid. A walking tour of campus will follow the information session. Plan to spend about one hour with us. For further questions, please contact us at the Welcome Center at (361)593-4494 or tamukwelcomecenter@gmail.com
Address: 1050 West Santa Gertrudis St., Kingsville, TX 78363
Please park in the Vistor's Parking Lot (on W Santa Gertrudis St.) across the street from the Memorial Student Union Building, and then make your way to the Welcome Center.