Actions and Detail Panel
Teton Valley Permaculture Design Course
Multiple Dates
Description
Teton Valley Permaculture Design Course 2017
When: March 25/26, June 15-18, August 10-13, and October 12-15 9am-5pm daily

What: A PDC is a 72 course resulting in a Permaculture Design Certificate. This course is specifically designed for local participation and will take place over the course of four weekends between March and October of 2017.

Where: Various farms and homesteads in Teton Valley, Idaho

Cost: $780 early bird, $880 after February 6th. Includes organic lunch daily. $250 deposit reserves your sport with remainder due March 25th.
Course Information
Full Circle Education invites you to join us for the first ever certified Permaculture Design Course (PDC) in the Tetons. The course will be taught over the course of four weekends through the 2017 year with other scheduled events to help get your hands dirty and your gardens growing. Not only will you be partaking in a six-month immersion in Permaculture, you will also be joining the community of people already working toward self-reliance and connection to the land here in the Tetons. Our aim is to create a supportive learning community for the duration of the course where friendship, support, and connection are built among participants.
We're fortunate to have Christian Shearer as the primary facilitator of the course. Christian has been practicing and teaching permaculture design around the world for the last ten years and now lives on a Permaculture homestead near Darby Canyon, where he and his wife have built the Teton's first Earthship inspired home. Christian has taught the course over 30 times and appears in the full-length documentary film Seeds of Permaculture


What is a PDC?
A PDC is an internationally-recognized, 72-hour course resulting in a Permaculture Design Certificate. It provides an introduction to permaculture design as set forth by movement founder Bill Mollison. The PDC serves as a foundation for further permaculture work and is an ideal place to start when considering a land based project of your own. Credit for this course is now accepted by a growing number of universities around the world. To date, thousands of permaculture designers worldwide have been certified through this course, and now comprise a global network of educators, ecological activists, consultants and practitioners who are influencing the decisions of world governments, industry, small business and people from all walks of life to change the way we view and design our landscapes, our surroundings, our relationships and our daily lives so we can grow the revolution that our planet needs.
What to expect:
This PDC promises to be a very unique experience. We teach, based on our real-life experience with Permaculture here in Teton Valley and across the globe. The 72 hours of coursework, required to receive a Permaculture Design Certificate, will be covered over the six month period, during four weekends of in person time and all the time you want for reading, researching and diving into materials provided. It promises to be a PDC full of energy and inspiration, where sessions will be taught to accommodate different learning styles, combining lectures, group discussions, visual demonstrations, hands-on participation and other creative ways of teaching permaculture. Participants will have the opportunity to visit a number of inspiring sites on both sides of the pass to learn more about the possibilities here in the Tetons. All students are required to be present for the full course to receive the certificate.
Course Details:
This extended program is designed to give participants the inspiration and knowledge they need to become a force for positive change in the world. The course will include a broad range of topics applicable to life anywhere on this planet, it will be tailored to the needs of the students present as well as the location at hand. We will cover every major topic in Bill Mollison's Permaculture: a Designers Manual in the classroom and also in the gardens. The course curriculum is as follows:
Philosophies and Ethics underlying permaculture

Permaculture principles and how to apply them in your daily life

The Principles of Regeneration - and the paradigm shift this encourages.

Patterns in Nature and how to use that in permaculture design

Methods of design. How to apply permaculture design tools and strategies to your design problems. How to increase your chance on a successful design by following a well defined design methodology.

Climate-specific strategies. We will cover all the major climates and how to work with them.

Urban Strategies - more than have the planet's population lives in urban environments that are rich with resources and dense with needs. How do we design these areas?

Trees, forests and Forest gardening. How to mimic natural forest systems to create an abundance of food, fiber and fodder.

Animal Systems - from rotational grazing of cattle to the backyard chicken, we'll cover the basics to get you started.

Water: catchment, usage, and conservation.

Soil: Learn about the physical, chemical and biological properties of the soil and how to work with the soil food web to build new soils, prevent erosion, create a healthy ecosystem, sequester carbon and regenerate degraded land.

Earthworks: Shaping the land using natural patterns to create positive effects on ecological systems

Natural Building. How to build beautiful, spiritually uplifting homes using locally re-sourced natural materials and design strategies.

Alternative systems. Community living and alternative lifestyles that unite people and the planet. Bioregional organization, community development, alternative economic systems, permaculture as aid.
As part of the course, participants will co-create designs for real-world projects that could include elements such as food forests, permaculture-style gardens, natural building, water catchment and irrigation systems. Participants will have the opportunity to design their own land or any projects they are involved in during this project. (Please contact us for more information if you are interested in designing your own land or project you are involved in.)
Fundraise for your Tuition
If you are interested in a creative way to come up with funds for this course, look into fundraising for it through WeTheTrees.com. It is a great way to reach out to your family and friends, let them know what you are up to and give them a easy way to contribute to your education.
Meet the Facilitators:

As managing director of the Panya Project since 2005, Christian Shearer has worked extensively with Permaculture systems; with earthen construction, ecological agriculture, and the regeneration of degraded land. For the past five years Christian has called Teton Valley, Idaho home and has been developing a five-acre homestead with his wife Taiga. They have planted out a food forest, rotationally grazed animals and have extensive gardens. As of 2017, they are just wrapping up the construction of the first Earthship-inspired home in the Tetons. Christian is one of the founders of Terra Genesis International, an international consulting firm working with natural products companies to help shift their supply toward a truly regenerative agriculture. Christian also sits on the advisory board for WeForest, a foundation focused on reforesting 20 million square km in the next ten years to help stave off climate change. He has taught over 30 Permaculture Design Courses around the world, including in Thailand, Nicaragua, India, Malaysia, Taiwan and the United States.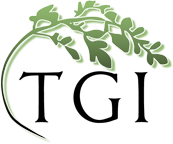 Co-founder and Creative Director of the international design collective Surplus Permaculture, Gregory Crawford is a permaculture designer with a unique skill-set and distinguished foci. Co-founder of Win/win Reactor, an urban permaculture resource center & outstanding example of adaptive building reuse with appropriate technology at the human-scale; director of Detroit Seed Library Collective & budding rare plant connoisseur; founder of Fine Earth Plasters; and self-published author, Gregory is comfortable cross-terrain and is excited by bold endeavors.
Gregory and his wife Maina are based in Detroit, Michigan--an infamous and renowned post-industrial city. As a functional urban homestead, their house serves as an inspirational model for alternative city living, including sustainable urban food producing strategies including seed saving, plant propagation, homegrown medicines, and food preservation; natural home improvements with creative material reuse, clay and lime plastering, and replicable repairs; rainwater catchment; off-grid solar energy; and highly-efficient wood combustion for cooking and heating. These strategies and techniques are bundled as urban homesteading and offered to guests in an experiential hospitality format.
Gregory has both attended and facilitated various courses around the world.


OTHER CONTRIBUTORS
Taiga Marthens has lived in the Tetons for 15 years and runs an organic landscaping company out of Teton Valley. She brings an impressive knowledge of high elevation gardening and landscaping to the course. She is also a talented natural builder, natural plasterer, and amazing organic pizza chef! She lives on a five-acre homestead near Darby Canyon where she is currently working on the installation of a food forest, vegetable gardens and a perennial foods greenhouse. She and her husband Christian, have been building the first Earthship inspired home in the Tetons. During this course you'll get a chance to visit her home and gardens.