Charlas TestingUy 2021 | TestingUy 2021 Talks
About this event
2 al 6 de Agosto|Actividades gratuitas
Las charlas y charlas relámpago en Español serán en el bloque 2 de actividades (de 18 horas a 21 horas GMT-3).
Las charlas en Inglés serán durante el jueves y viernes exclusivamente (bloque 1, de 11 horas a 15 horas GMT-3). Las actividades en Inglés no tendrán traducción simultánea al Español.
Agenda completa: https://testinguy.org/edicion-2021/
¡Te esperamos!
---------
August 2nd to the 6th|Free activities
The talks and lightning talks in Spanish will be in activity block 2 (from 18 to 21hs, GMT-3).
The talks in English will be solely on Thursday and Friday (activity block 1, from 11 am to 3 pm, GMT-3). .
Complete schedule: https://testinguy.org/edition-2021/?lang=en
See you there!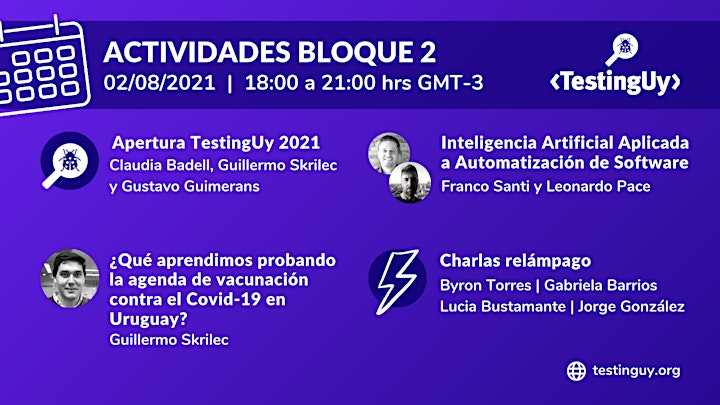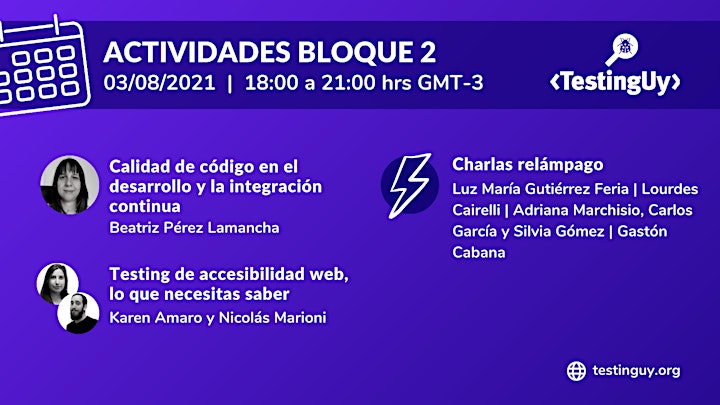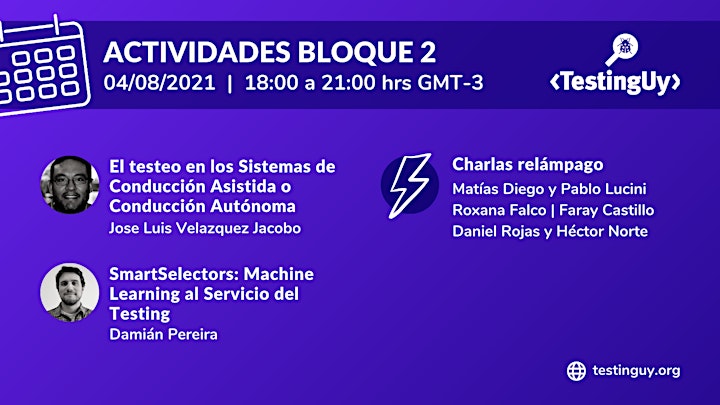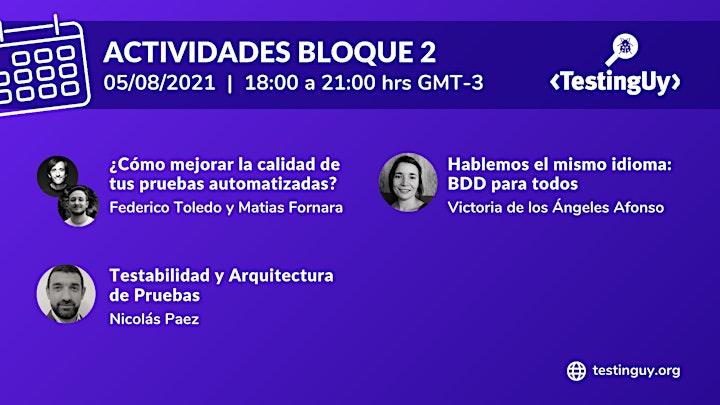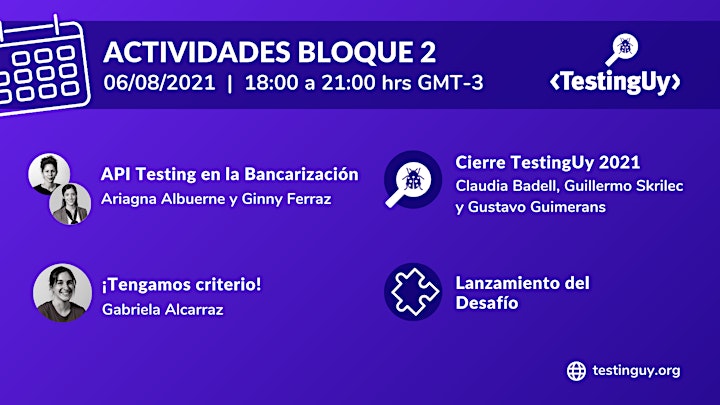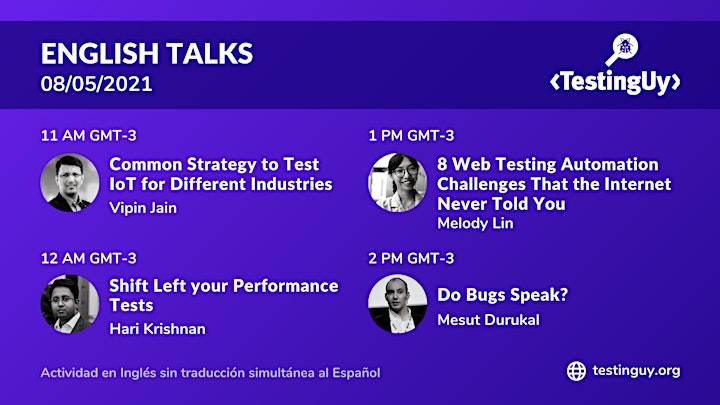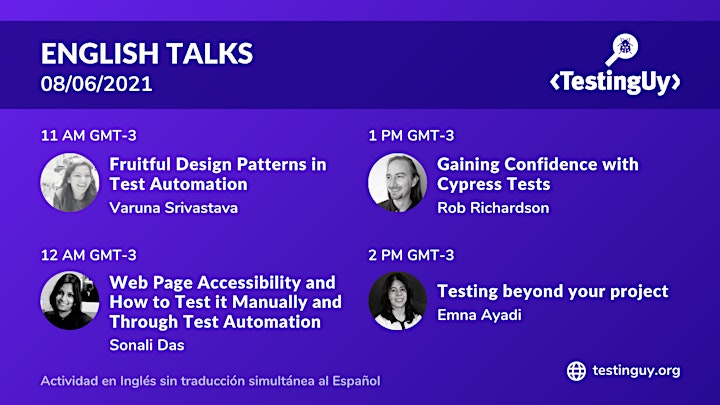 Organizer of TestingUy 2021 - Charlas|Talks
¡La conferencia de testing más grande e importante de Latinoamérica!
2 al 7 de Agosto|Modalidad: 100% online|Actividades gratuitas
Organiza: Centro de Ensayos de Software, Jigso Labs y QAlified
----------------------
The biggest and most important testing conference in Latin America!
August 2nd through the 7th | 100% online | Free activities
Organized by: Centro de Ensayos de Software, Jigso Labs and QAlified